provides high quality dental care
Dentist Beaconsfield
A trip to the dentist is no longer a routine chore; it's transforming into a genuinely calming experience. Explore our dental facility near Beaconsfield in Sydney's inner south, where outstanding dental care harmonises with a serene spa-like ambience.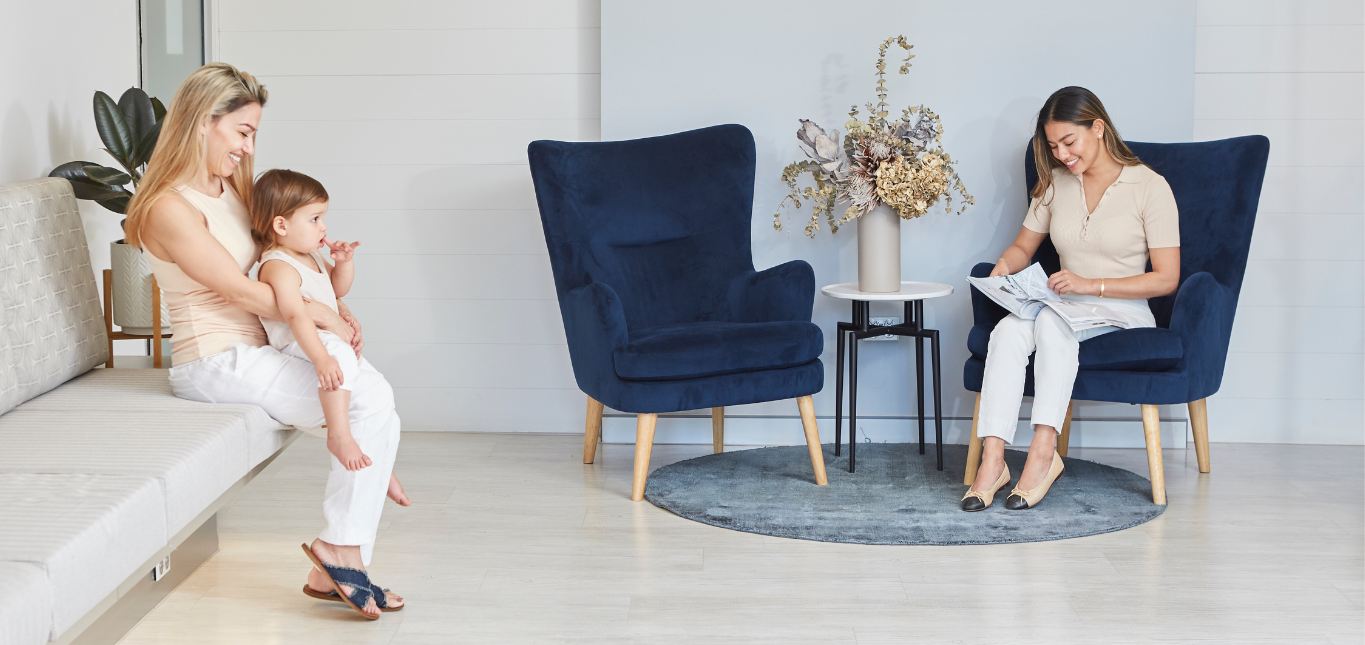 Give your teeth the care they deserve
Get Excited About Your Upcoming Dental Appointments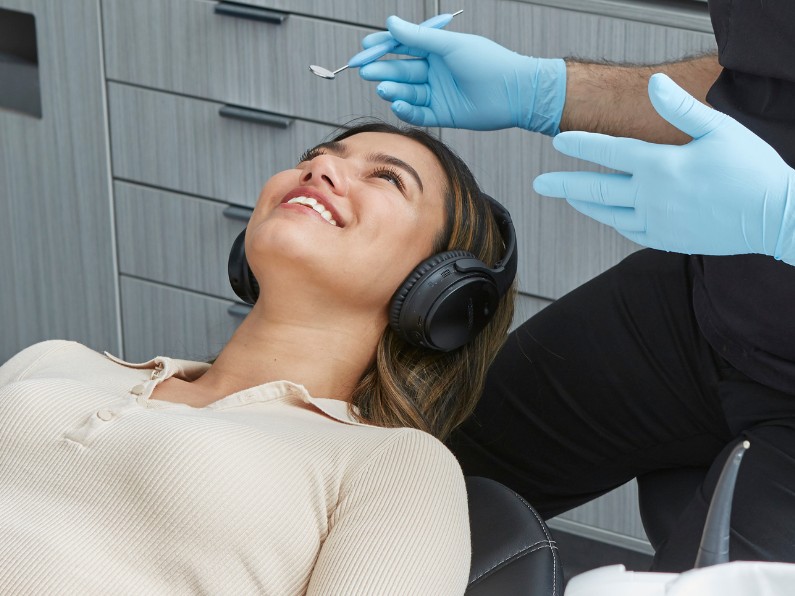 Prepare for a whole new realm of dentistry. Treat yourself to top-quality dental care in plush comfort that defies belief.
Visiting the dentist has never been this satisfying.
Indulge in pampering amenities such as massage chairs, aromatherapy, and noise-cancelling headphones.
Experience swift, precise, and comfortable care through state-of-the-art technology.
Elevate your dental service experience at every level, from routine check-ups to complete smile makeovers.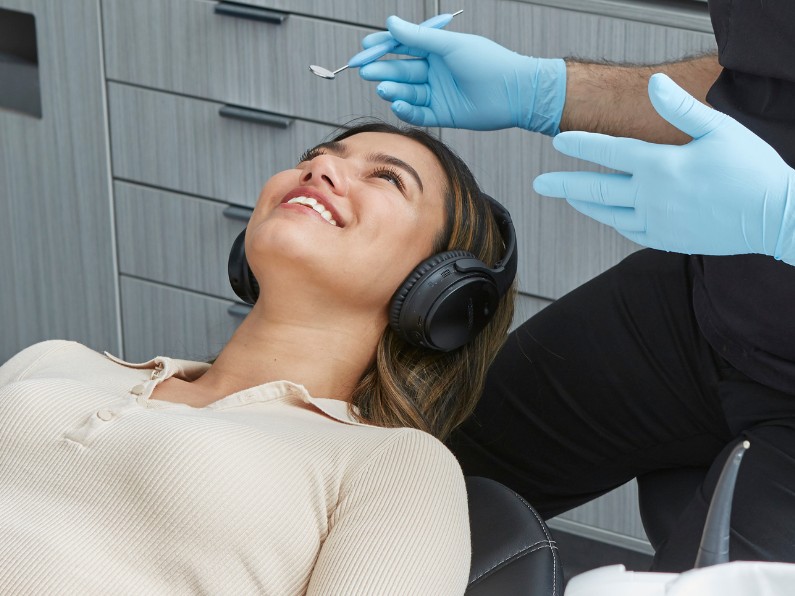 Happy PATIENTS, HAPPY SMILES
Our Commitment To You
Welcome to the eloquent expressions of gratitude from our cherished patients at Delight Dental Spa. In this testimonial, you'll glimpse the artistry and precision that define our approach to dental care. Each story is a testament to the transformational power of our services, where both aesthetics and well-being find their rightful place. Explore the journey of radiant smiles and impeccable oral health through the eyes of those who have experienced the epitome of dental excellence with us.

The staff really know how to make you feel comfortable and at ease with the whole process. Dr Alice is so informative and makes sure you are across every process and procedure. The Netflix and noise cancelling headphones are a nice touch too 🙂
Anthony A.
Delivering Exceptional Dental Care
Beaconsfield Dental Treatments
Embrace premium dental care, where even your routine check-up is far from ordinary.
Making this our top priority
Our mission extends beyond solely caring for your smile…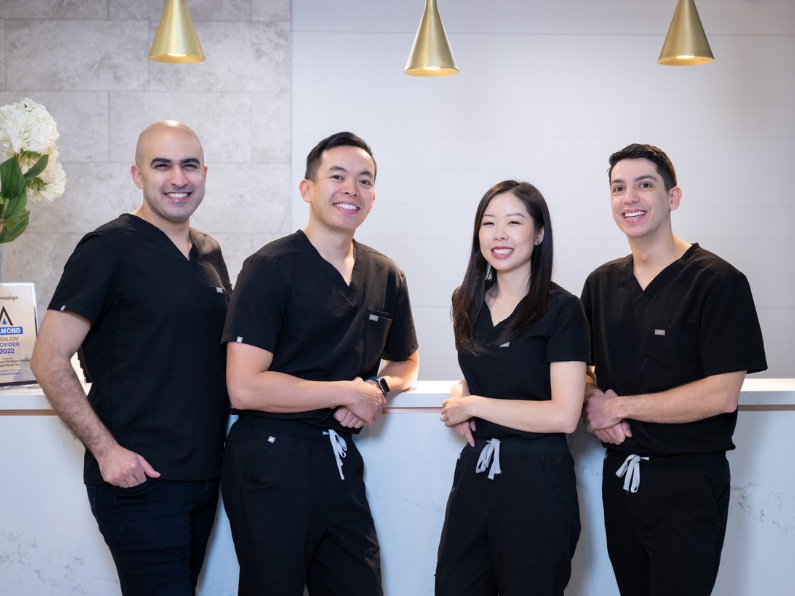 Making this our top priority
Our mission extends beyond solely caring for your smile…
Before establishing Delight Dental Spa, we, like you, encountered our fair share of less-than-pleasant experiences in the dentist's chair. That's precisely why we embarked on a journey to entirely reinvent dental care and establish a haven where it's not just your teeth that receive the utmost care – you are pampered as well.
payment plans available
Easy Payment Plans That Work For You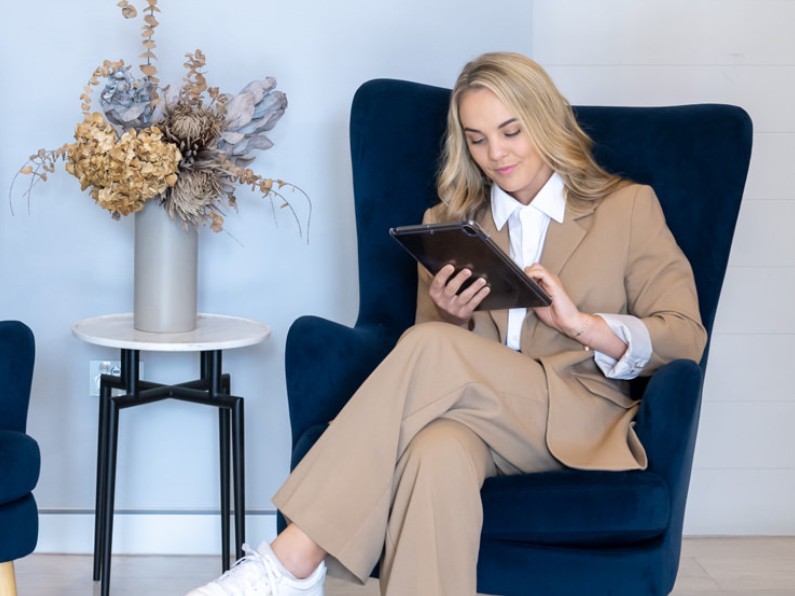 We firmly hold that everyone should have the opportunity to enjoy top-quality dental care in absolute comfort. Hence, we provide a variety of payment plans tailored to fit any budget. Discover the one that aligns with your financial needs and access the care you require precisely when you need it.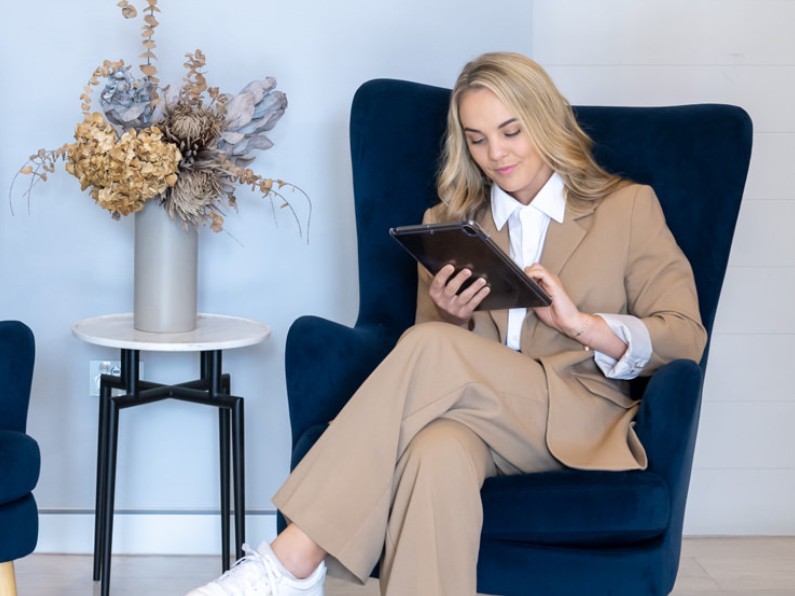 Frequently Asked Questions
Any questions? Ask your new Beaconsfield dentist
Are you accepting new patients?
Absolutely, we are! We warmly welcome new patients in search of a dentist near Beaconsfield. Just hop onto our user-friendly online booking system and choose a convenient appointment time that fits your schedule.
What health funds do you accept?
At our dental clinic in Mascot in Sydney's inner south suburbs, we readily accept all major health funds, and we've got HICAPS on hand for instant rebate processing.
How much does a check-up and clean appointment in Beaconsfield cost?
Our dental check-up and cleaning appointments start at $299, encompassing a comprehensive oral health examination, gentle airflow cleaning, x-rays, and fluoride treatment.
We accept all major health funds, and depending on your plan, your health fund may cover the entirety or a significant portion of your appointment costs. Additionally, we offer the convenience of HICAPS for immediate rebate processing.
Curious about the cost of dental services in Beaconsfield? You can access a detailed breakdown of our fees on each treatment page or download our New Patient Guide for a comprehensive price list.
Our commitment to making premium dental care accessible to everyone in Beaconsfield is why we provide a range of payment plans. These options allow you to receive the necessary care now and spread the cost through easy, manageable instalments over time.
I require urgent dental assistance in Beaconsfield. Can you provide the necessary help?
Certainly, we allocate dedicated time each day to accommodate emergency dental appointments in Beaconsfield. Don't hesitate to contact us right away, and our team will make every effort to schedule you promptly.
If you suspect a broken jaw or are facing severe bleeding, please seek immediate assistance at your nearest hospital emergency department. The closest emergency room to Beaconsfield can be found at the Prince of Wales Hospital for your urgent medical needs. Your well-being is of utmost importance.
Do you have free onsite parking?
Absolutely, we've got you covered! Parking is exceptionally convenient for our Beaconsfield dental patients. Simply drive to 10 Galloway Street, Mascot, and dial 58 on the intercom at the gate. We'll promptly grant you access to our on-site parking, and the best part? It's completely FREE!
Your Comprehensive Resource
New Patient Guide & Price List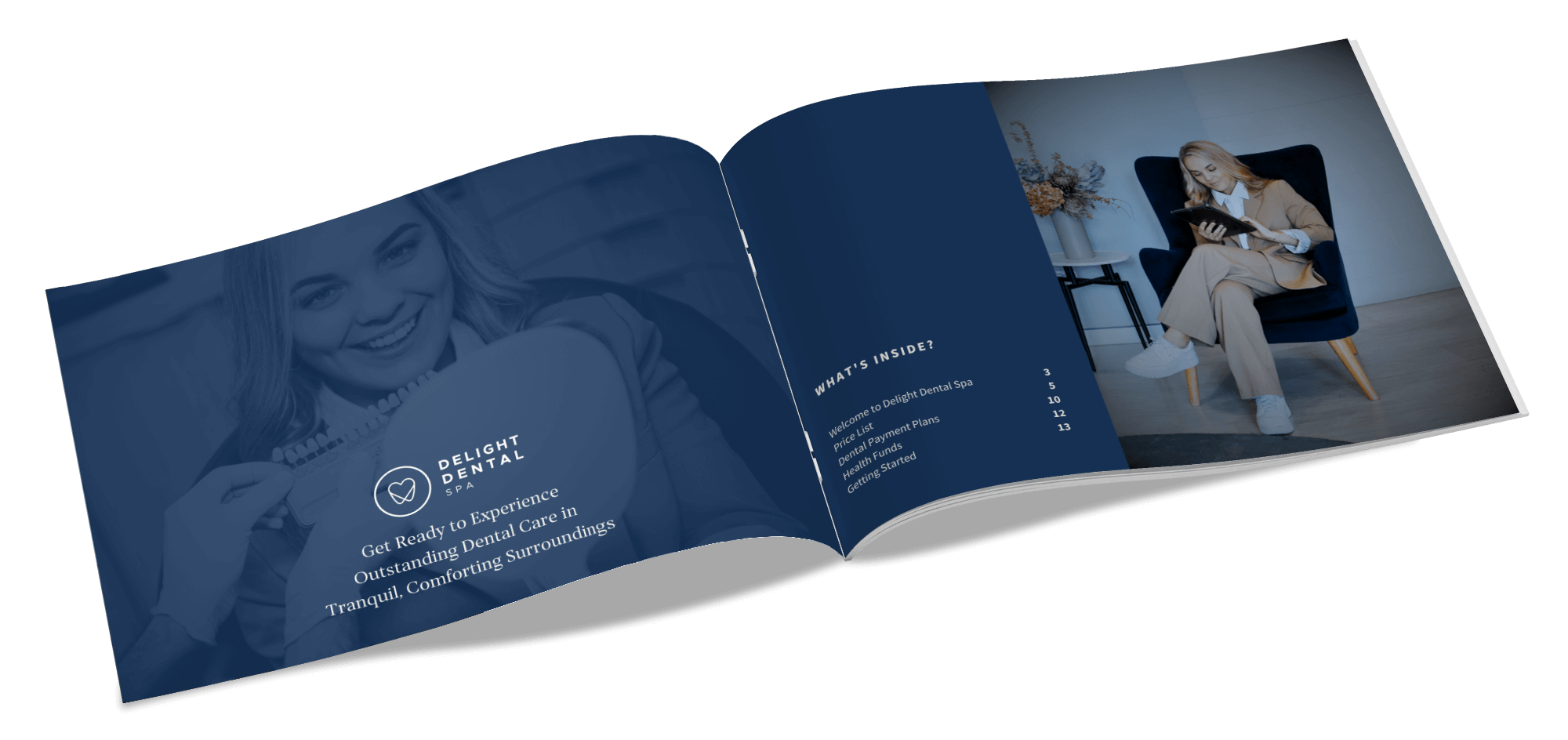 Get All the Information You Need on Pricing, Health Funds and the Application Process for Our Flexible Payment Plans.
Price List
Health Funds
New Patient Form
Dental Payment Plan Options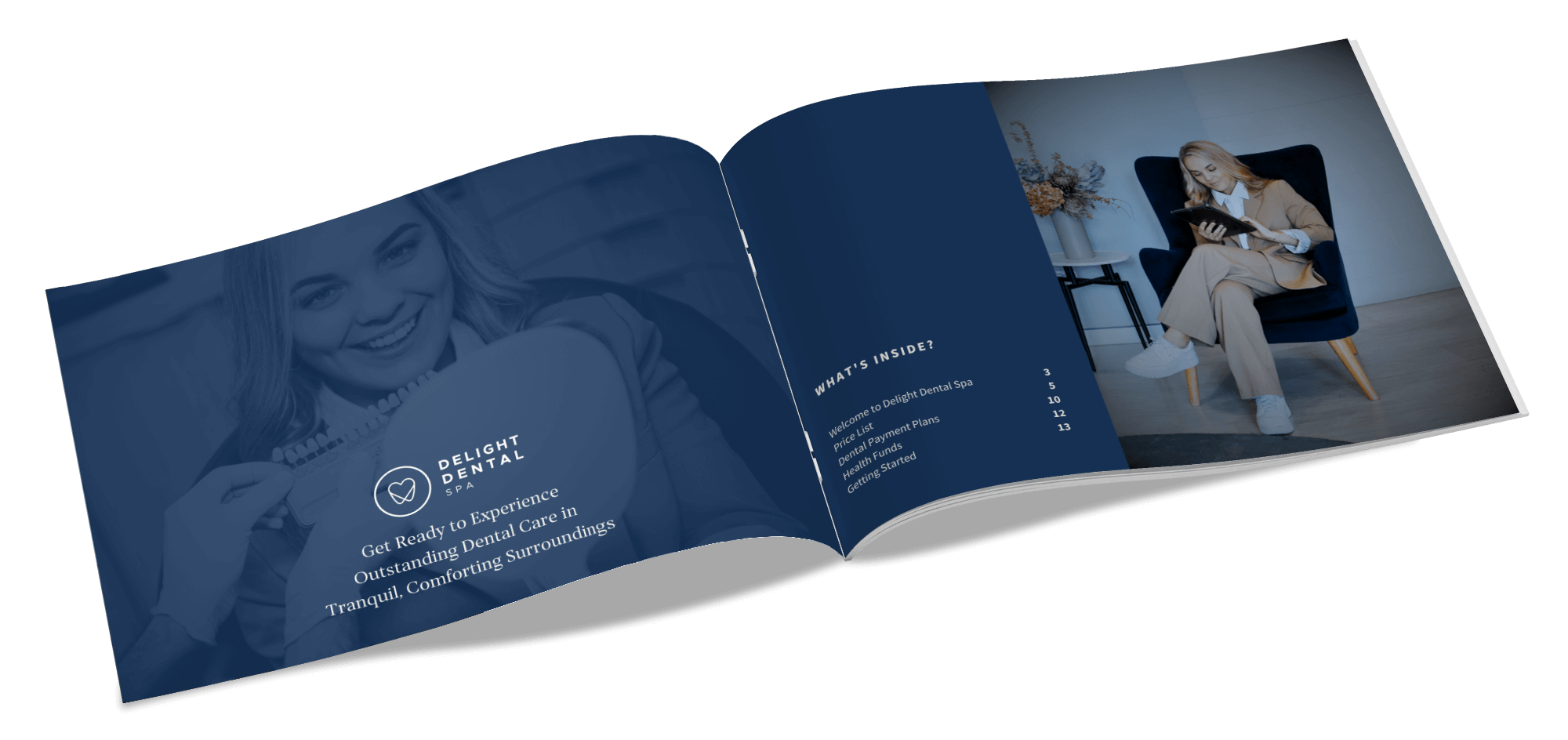 Contact Us
Visiting the dentist from Beaconsfield? It's a hassle-free trip! Here's how to get here…
And the best part?
We offer complimentary parking!
Just head over to 10 Galloway Street, Mascot, and dial 58 on the intercom at the gate so we can grant you access. You'll discover ample free, secure, undercover parking spaces waiting for you at the end of the parking area.
Traveling via Public Transport From Beaconsfield?
To get to us here at Delight Dental Spa from Beaconsfield, the closest bus stop is probably on Botany Road. You can catch the bus towards Botany, which should take around 10 minutes to reach Mascot. Get off at the stop closest to Gardeners Rd in Mascot. From there, it's a short walk and you will reach your destination.
By the way, please make sure to check current schedules and routes for the most accurate and up-to-date information.
To get the latest route, click here.
Opening Hours
‍Monday - Friday: 8:00am – 6:00pm
Saturday: 8:30am –1:00pm
Opening Hours
‍Monday - Friday: 8:00am – 6:00pm
Saturday: 8:30am –1:00pm