make your everyday interactions more delightful
Sleep Dentistry Mascot, Sydney
If you are thinking about sleep dentistry, you may be one of the many people who feel extremely anxious at the dentist. Perhaps you avoid booking appointments even when you know you need one.
‍And if you need dental care, leaving it longer usually means it gets worse. Which just makes you more scared of getting treatment, as your worry that it will be painful and scary grows.
‍You are right about the first part: dental treatment should never be delayed. But you are wrong about the second.
‍With sleep dentistry, you can trust your visit will be completely comfortable and cozy. Believe it or not, it will be peaceful and relaxing.
‍You won't even know you're at the dentist.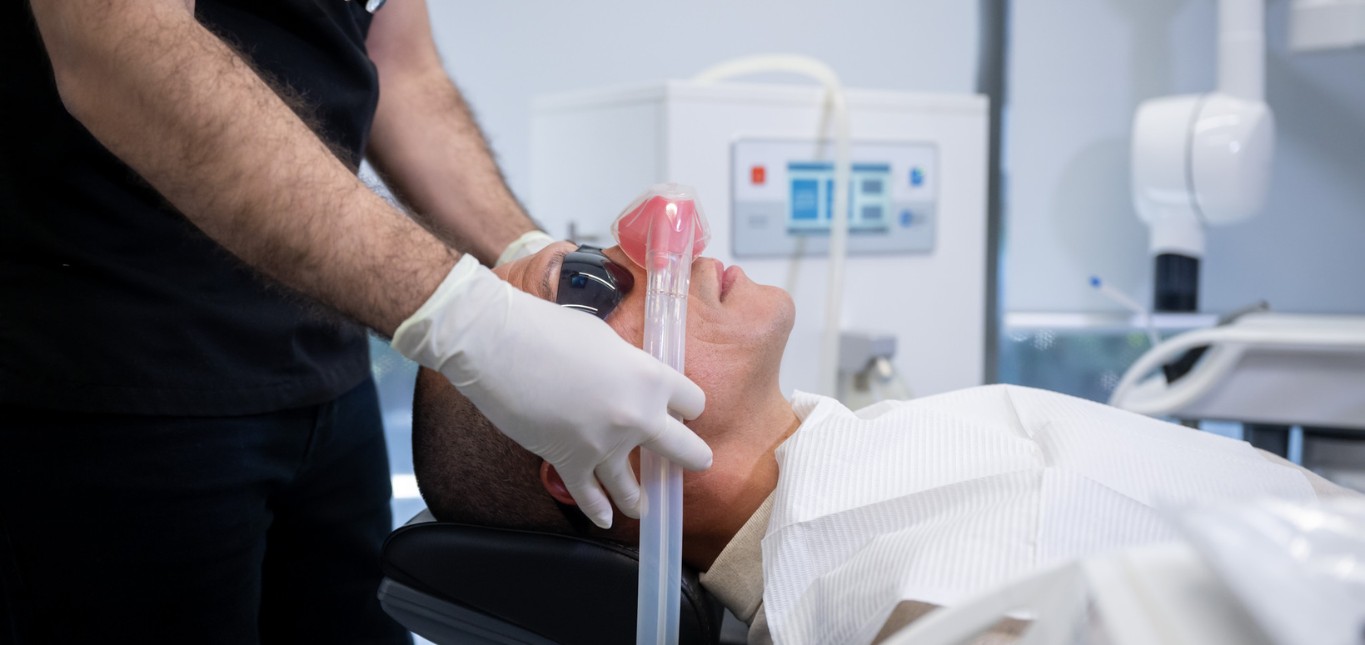 Bringing Tranquility to Dental Care
No-one understands your anxiety better than us
Delight Dental Spa was designed with one aim: to soothe and relax people who – like us – had never felt comfortable at the dentist before. Our environment is totally geared for your relaxation. And we offer sleep dentistry so you can drowse through your appointment in dreamy peace.
Sleep peacefully in the chair and forget your fear of coming to the dentist forever
Fully qualified and highly experienced care so you can feel completely safe
We tailor sedation solutions to suit you perfectly
Enhanced Relaxation
Sleep dentistry means forgetting your fears
Enhanced Relaxation
Sleep dentistry means forgetting your fears
There are two ways we can help you get the dental care you need while enjoying peaceful relaxation.
‍Twilight sedation allows you to drift off completely during treatment. You won't feel or remember a single thing. You will wake up feeling like you just went to sleep a moment ago, and your treatment will be complete.
Otherwise known as IV sedation or sleep dentistry, this is a wonderful solution for people who suffer major anxiety about the dentist, or for procedures like wisdom teeth removal or dental implants.
Nitrous oxide, or happy gas, is terrific for patients who are a little anxious. It gives you a sense of comfort and wellbeing. It can be used for any treatment, and you will still be fine to drive home afterwards.
Happy PATIENTS, HAPPY SMILES
Our Commitment To You
Welcome to the eloquent expressions of gratitude from our cherished patients at Delight Dental Spa. In this testimonial, you'll glimpse the artistry and precision that define our approach to dental care. Each story is a testament to the transformational power of our services, where both aesthetics and well-being find their rightful place. Explore the journey of radiant smiles and impeccable oral health through the eyes of those who have experienced the epitome of dental excellence with us.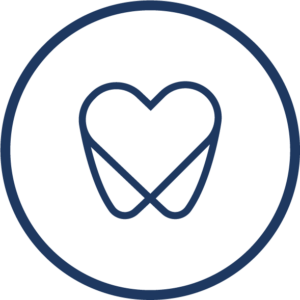 I've known and been a patient of Dr Alice since before she was at Delight Dental Spa. She has great skills and puts in 100% time and effort to get the best results through the best procedures for her patients. This is the standard of service that we love and trust! And makes it worth driving a long way to the practise even if we're not from the area. The rest of the Dental team were also a pleasure to meet and I would recommend Delight Dental Spa to anyone who wants the best for their teeth and best dental service!
Donny K.
a step-by-step guide
Sleep dentistry process
Three steps to feeling better:
Easily book your appointment online at a time that suits you
Come meet us, and get familiar with our superbly soothing environment
No treatment on first visits lets us understand your fears and find the perfect solution
Your Comprehensive Resource
New Patient Guide & Price List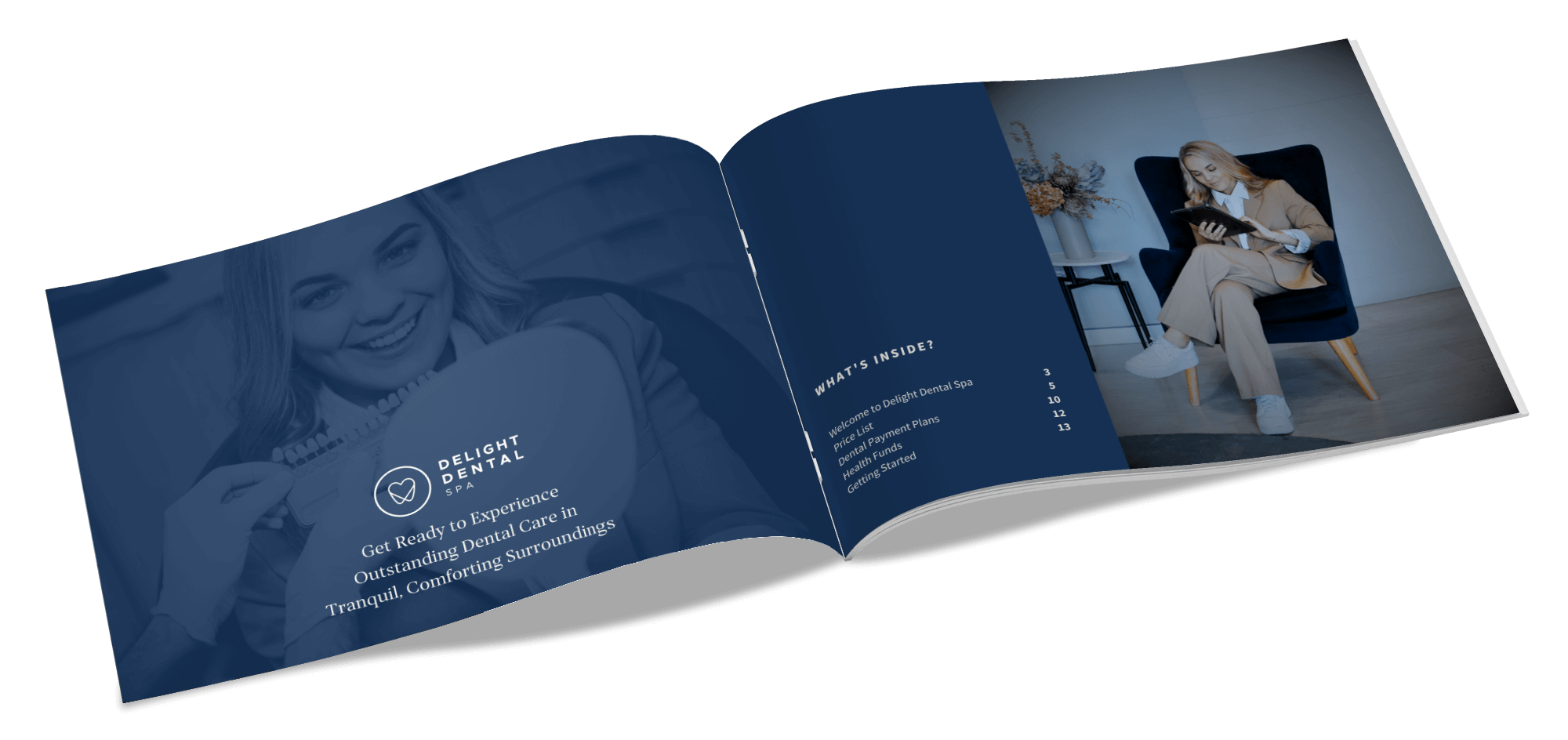 Get All the Information You Need on Pricing, Health Funds and the Application Process for Our Flexible Payment Plans.
Price List
Health Funds
New Patient Form
Dental Payment Plan Options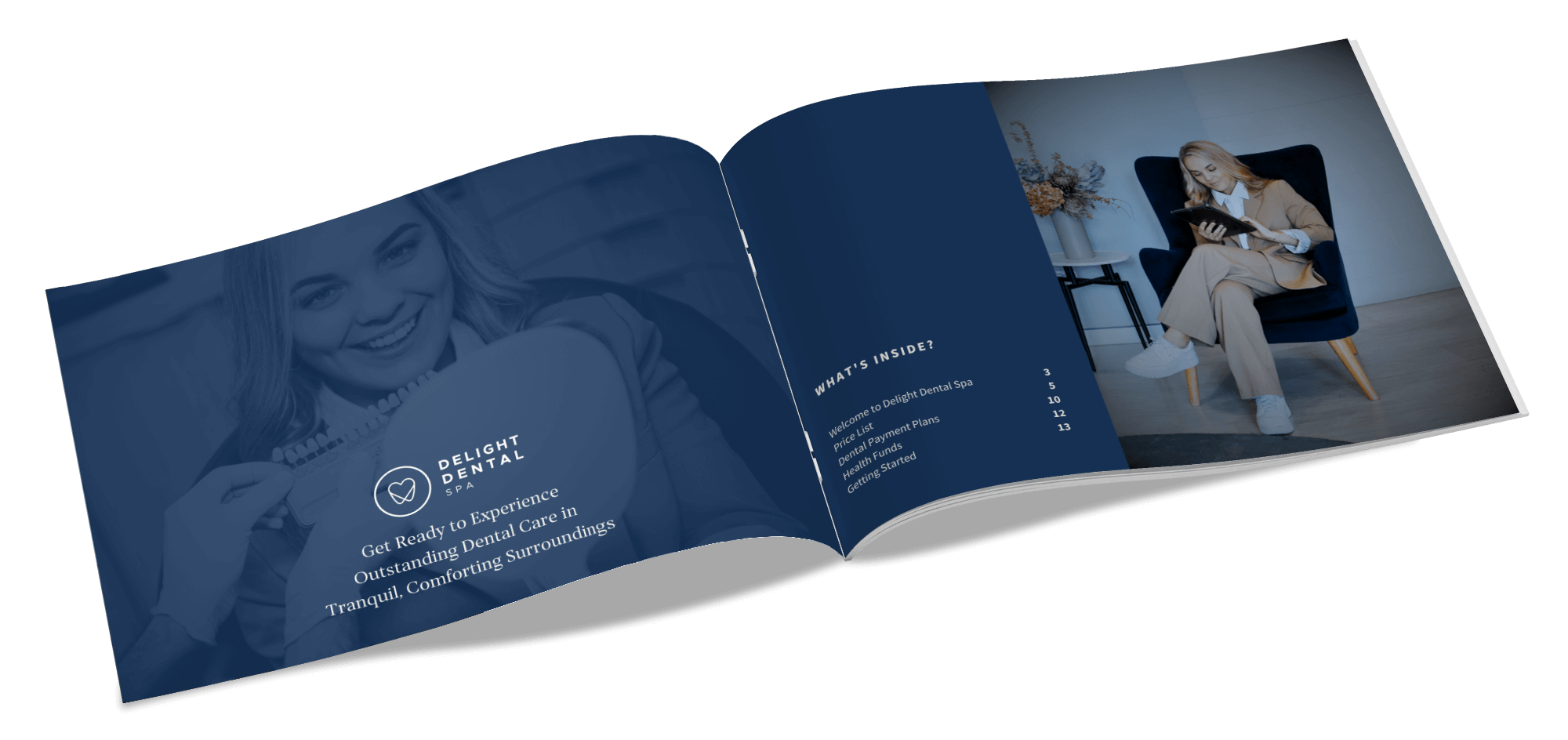 Frequently Asked Questions
Have a question about sleep dentistry at Delight Dental Spa?
Is sleep dentistry safe?
Sleep dentistry is very safe for the vast majority of patients. If you have an allergy to anaesthesia you should let us know and we will find another solution for you.
How do I deal with dental phobia?
Dental phobia can be caused by a traumatic event, or it can develop over time. If you suffer dental phobia, you may go to extreme lengths to avoid going to the dentist. Sleep dentistry is an excellent option, because you are completely relaxed and unaware that you are even at the dentist as you receive the dental care you need. Sleep dentistry can break the cycle of shame and avoidance caused by dental phobia and get you back on track to great oral health.
Affordable And Flexible
Payment Plans Available
Here at Delight Dental Spa, we offer flexible payment plans, ensuring premium dental care remains within reach. We strive to help you smile brighter, faster.

RESTORE YOUR RADIANT SMILE
see Our Other Restorative Treatments
Embrace Comfortable Dentistry
Experience the future of dental care with Sleep Dentistry!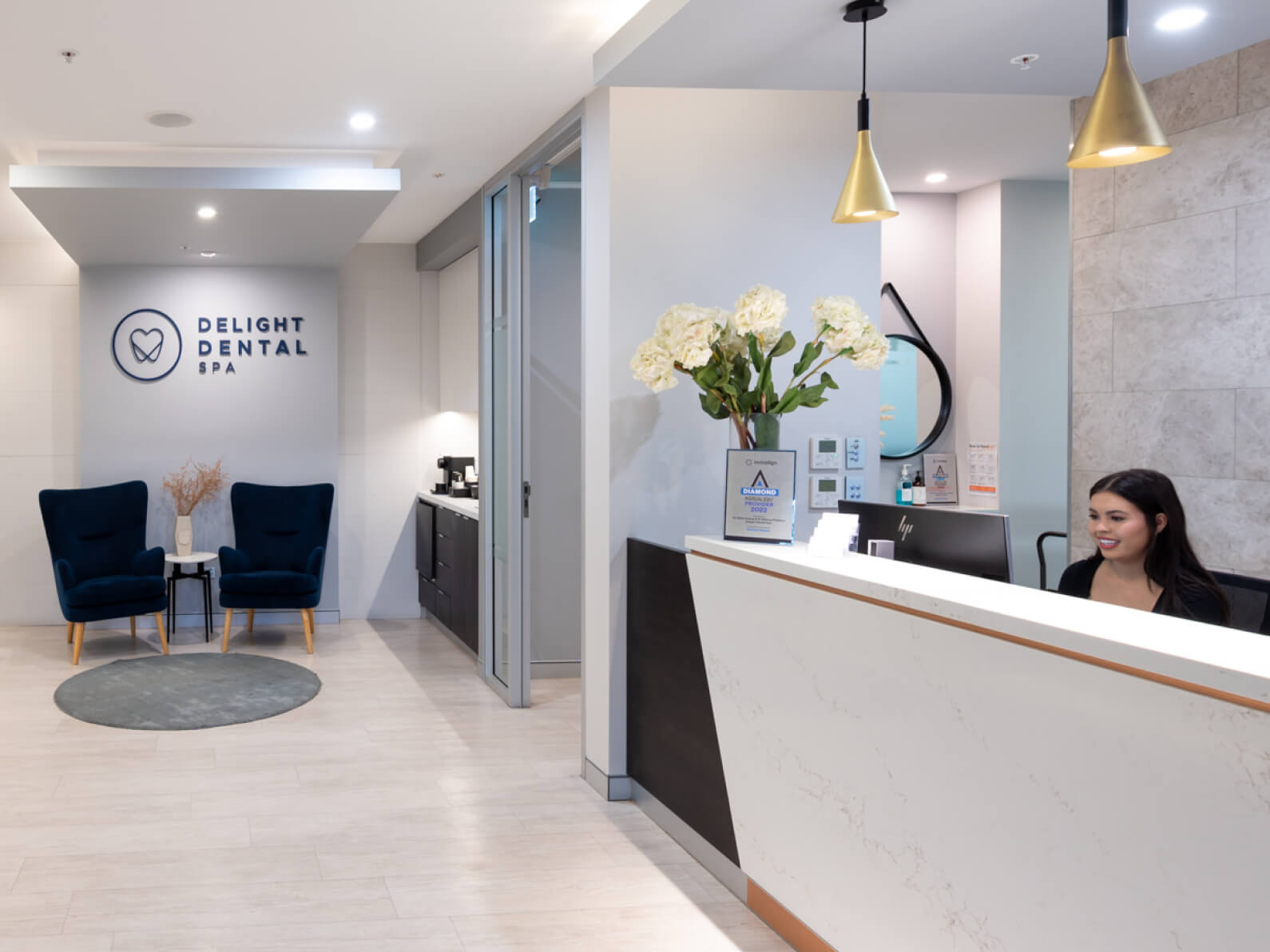 Experience dental care in a whole new way with our sleep dentistry services. Say goodbye to dental anxiety and discomfort during procedures. Our expert team specialises in providing safe and comfortable treatments while you enjoy a peaceful slumber. Wake up to a healthier smile without the stress. Schedule your appointment now and discover the transformative benefits of sleep dentistry. Your dream smile awaits – take the first step today!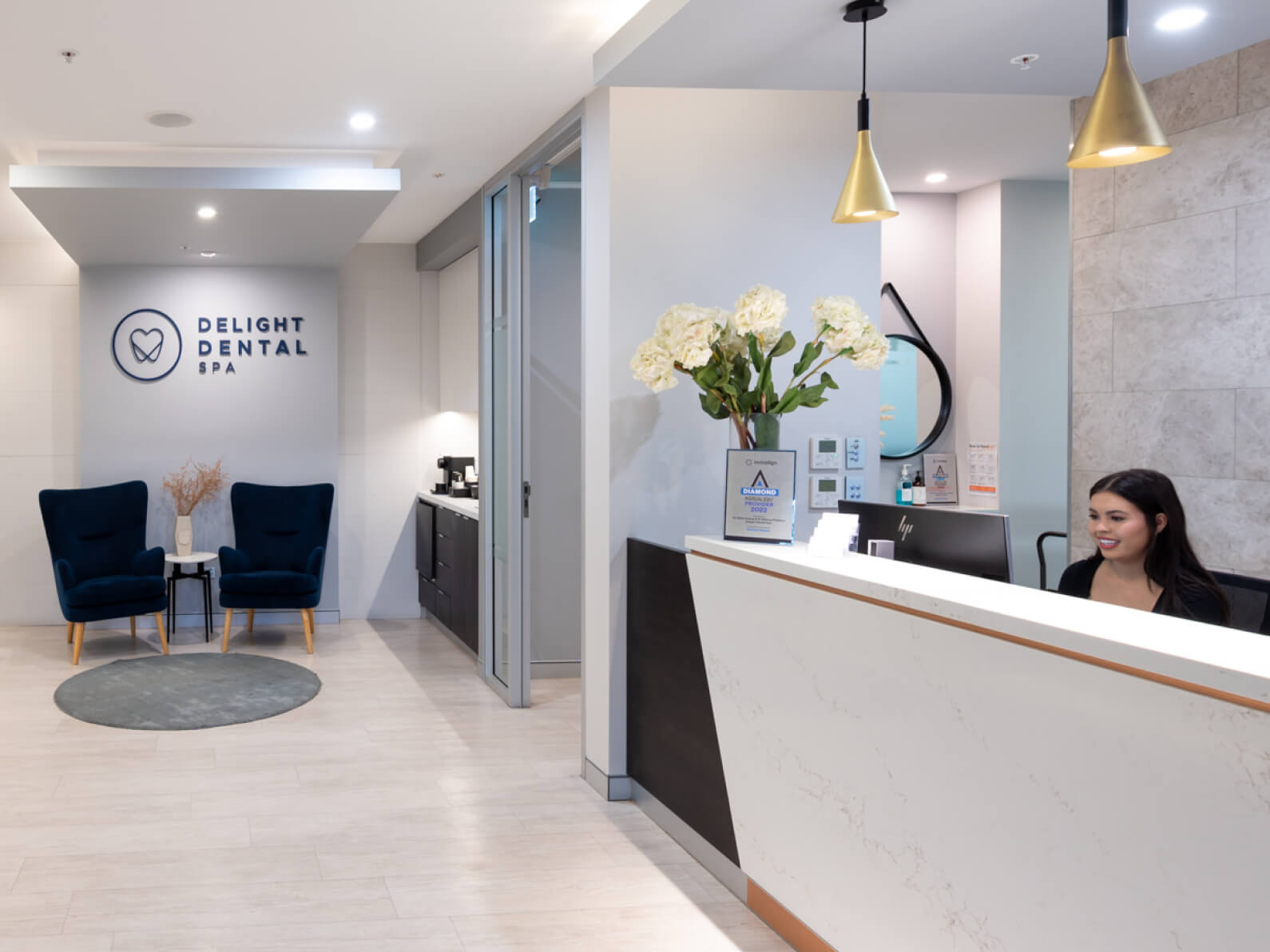 Disclaimer: The material posted is for informational purposes only and is not intended to substitute for professional medical advice, diagnosis or treatment. Results vary with each patient. Any dental procedure carries risks and benefits. If you have any specific questions about any dental and/or medical matter, you should consult your dentist, physician or other professional healthcare providers.
Stay Informed and Inspired
Restorative Dentistry Video Blogs
Discover our comprehensive video blogs featuring a variety of restorative treatments that can help transform your smile. From the permanent solution of Dental Implants to the fast and convenient CEREC Same Day Crowns, the restorative benefits of Dental Crowns & Bridges, and the comfortable experience of Sleep Dentistry, we cover a range of options to address your dental needs.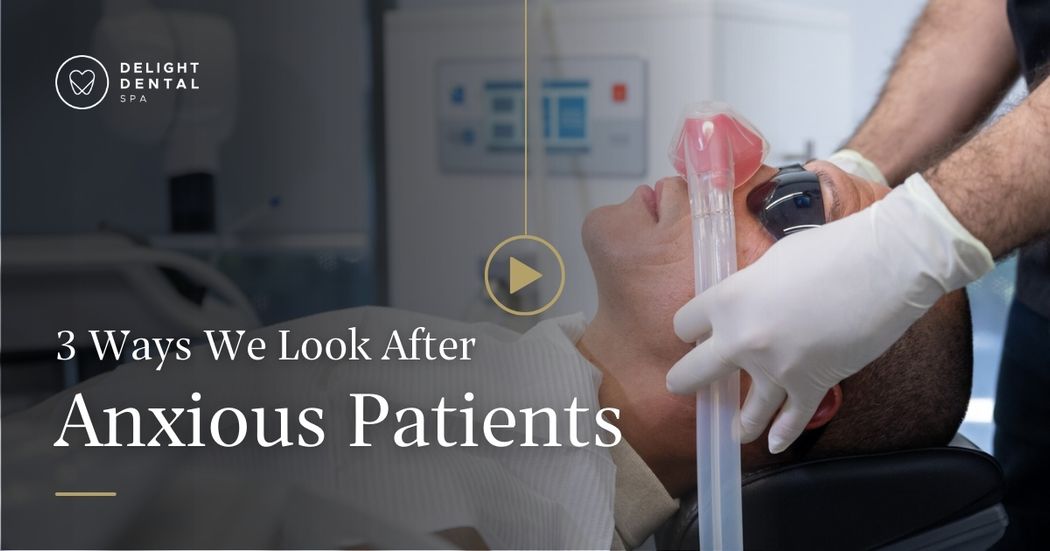 I noticed that some new patients can get very anxious about visiting a dentist for the first time....