Exceptional Care Awaits
New Patient Special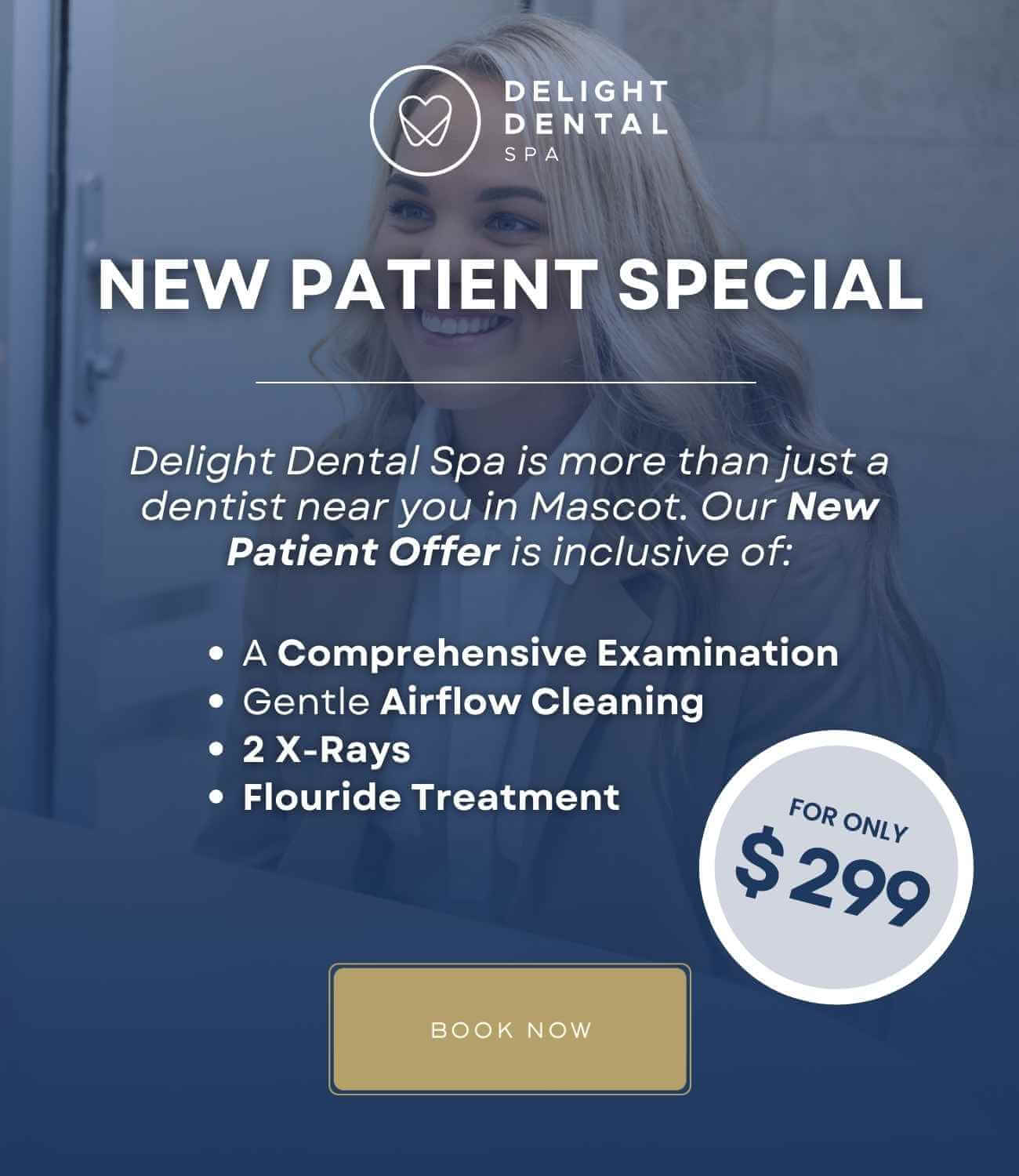 Delight Dental Spa is more than just a dentist near you in Mascot. Our New Patient Offer is inclusive of:
A Comprehensive Examination
Our experienced dental professionals will thoroughly assess your oral health, ensuring you receive top-quality care.
Gentle Airflow Cleaning
Experience the difference with our gentle airflow cleaning, leaving your teeth feeling fresh and revitalised.
2 X-Rays
We use cutting-edge technology to provide you with detailed insights into your oral health, ensuring accurate diagnosis and personalised treatment plans.
Fluoride Treatment
Strengthen your teeth and protect against decay with our fluoride treatment, an essential step towards maintaining a dazzling smile.
All of this, for only $299! At Delight Dental Spa, we're committed to making your dental experience a delightful one.
Unlock Your Brightest Smile
Teeth Whitening Promo
Brighten your smile with our exclusive Teeth Whitening Promo!
Achieve a stunning, pearly-white smile at an irresistible price. For just $399, you can take home our premium teeth whitening kit, allowing you to brighten your teeth at your convenience.
Prefer an in-chair treatment? We've got you covered for just $499.
But why settle for one when you can have both for an incredible $750?
Don't miss out on this fantastic opportunity to dazzle the world with your radiant smile.