provides high quality dental care
Dentist Tempe
A visit to the dentist is shifting from a routine to a relaxing experience. Explore our Sydney dental clinic near Tempe, where exceptional dental care combines with a spa-like atmosphere for your comfort and well-being.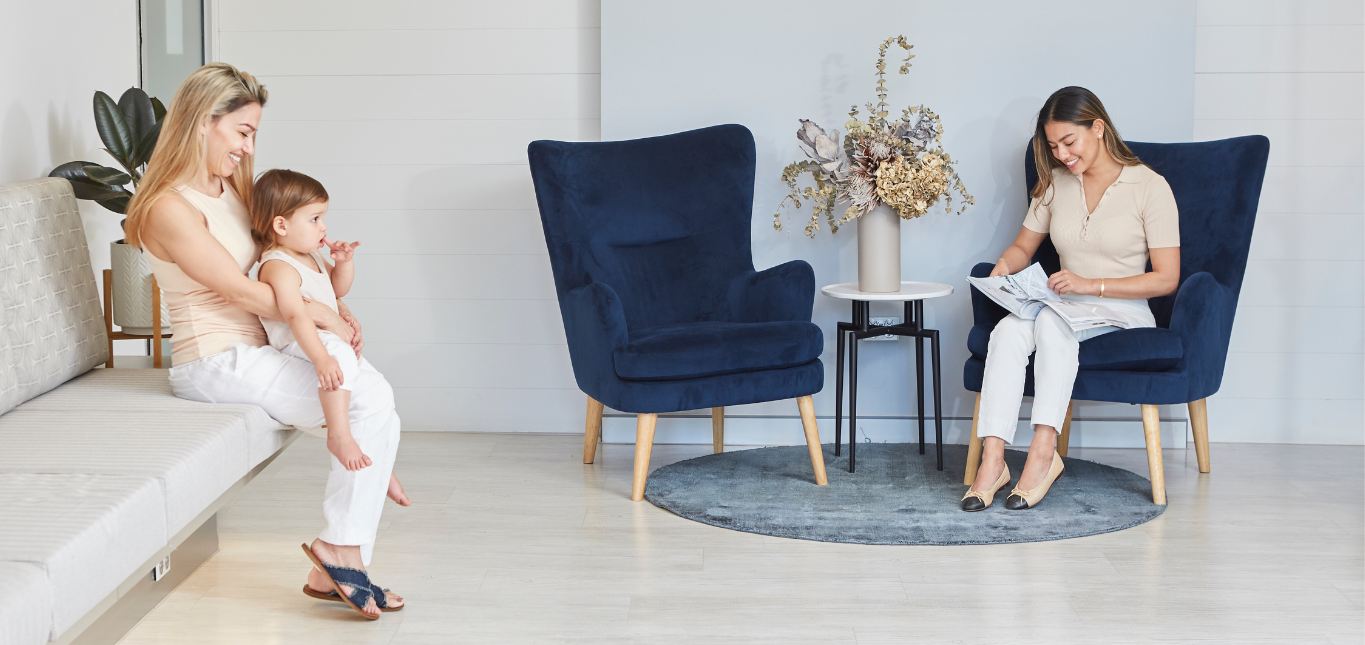 Give your teeth the care they need
Discover a Fresh Perspective on Dentistry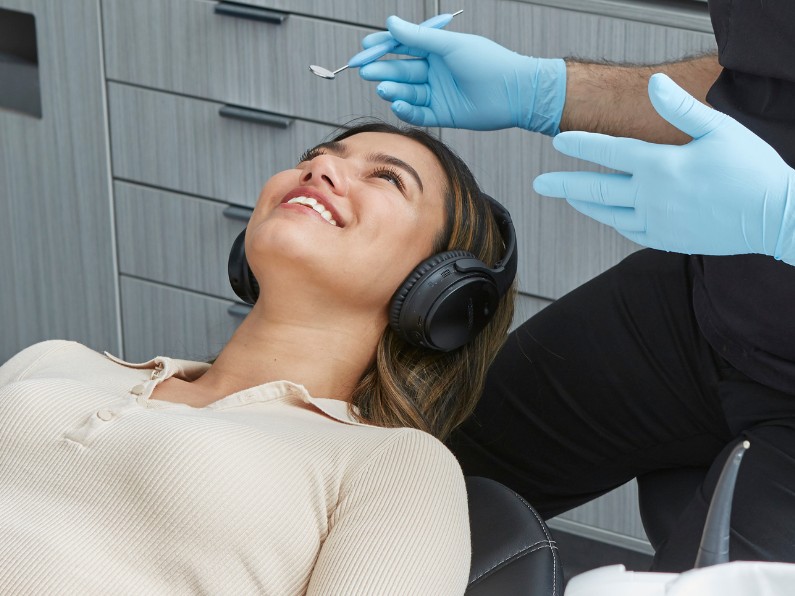 Imagine maintaining your dental health as a rejuvenating act of self-care rather than a mundane dental visit.
Your dental appointments will be unlike any other you've encountered. Step in for a healthy smile and depart in a state of utter pampering.
Relax and drift away in massage chairs, aided by noise-cancelling headphones and entertainment on Netflix.
Benefit from efficient, predictable, and comfortable treatment, courtesy of cutting-edge precision technology.
Elevate your dental experience with a new benchmark in services, ranging from routine check-ups to transformative smile makeovers.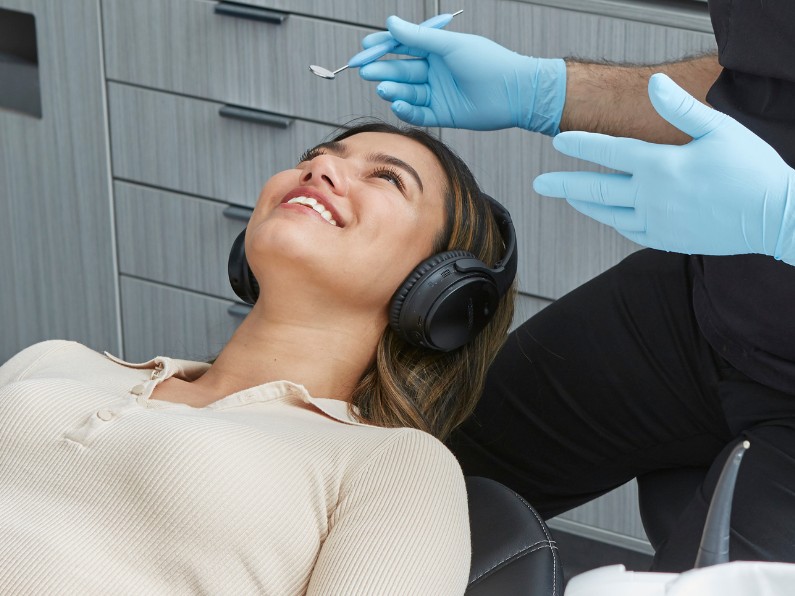 Happy PATIENTS, HAPPY SMILES
Our Commitment To You
Welcome to the eloquent expressions of gratitude from our cherished patients at Delight Dental Spa. In this testimonial, you'll glimpse the artistry and precision that define our approach to dental care. Each story is a testament to the transformational power of our services, where both aesthetics and well-being find their rightful place. Explore the journey of radiant smiles and impeccable oral health through the eyes of those who have experienced the epitome of dental excellence with us.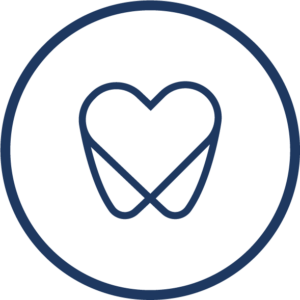 Dr Alice is such an amazing person. I am always truly impressed by her expertise and kindness during my appointments. I am extremely grateful for your care and efforts. And also the office staff, Sarah is such a sweet person, very welcoming and warm. Always made sure to remind about the appointments. I really appreciate all of your help. Thank you again 🙂
Ashritha J.
Delivering Exceptional Dental Care
Tempe Dental Treatments
Elevated dental care at every stage, be it your regular check-up or a complete smile transformation.
Elevating this to our utmost priority
An Appointment at the Dentist That You'll Truly Anticipate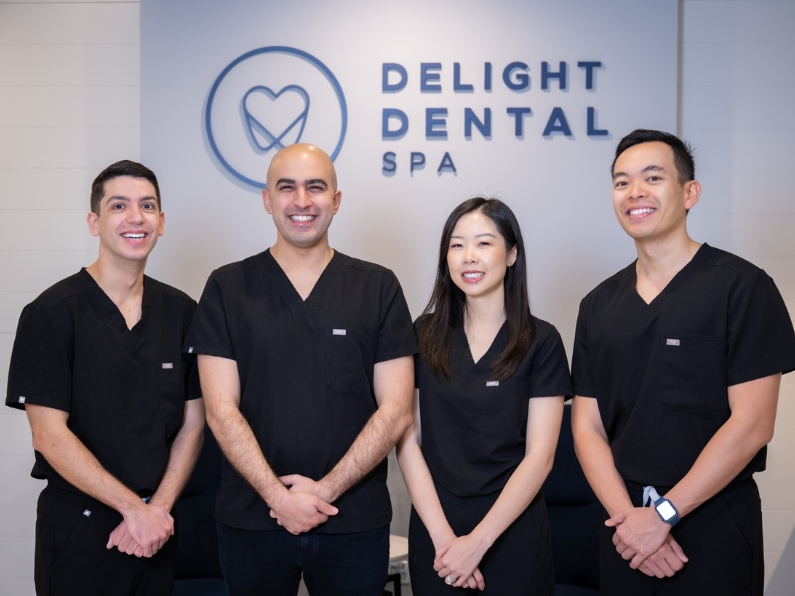 Elevating this to our utmost priority
An Appointment at the Dentist That You'll Truly Anticipate
Before becoming dentists, we shared the same sentiments as you. The idea of dental check-ups wasn't our favourite either. However, it sparked a question: Why can't a trip to the dentist be enjoyable? Why does it have to be merely a clinical and routine task?
Introducing Delight Dental Spa: a place where exceptional dental care harmonises with a soothing spa-like experience.
payment plans available
Discover the Payment Plan that Suits You Best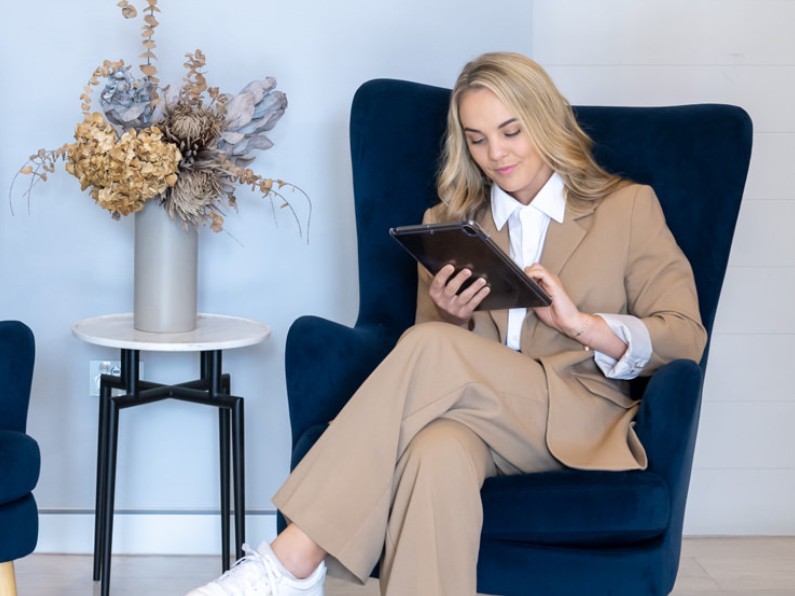 Our aim is to ensure that everyone can access our premium dental treatments and indulge in our luxurious dental spa experience. That's why we provide an array of payment plan choices, allowing you to receive the necessary care or begin enjoying your new smile without delay.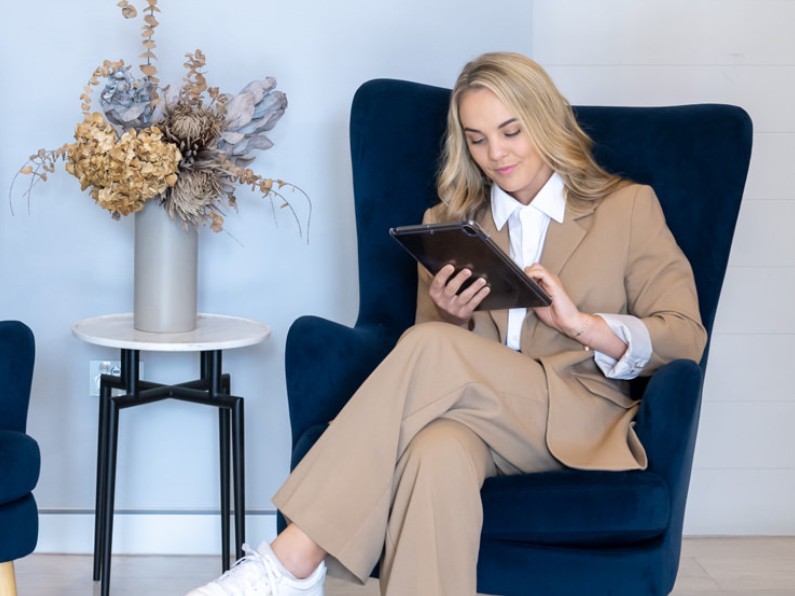 Frequently Asked Questions
Have a question for your new Tempe dentist?
Are you accepting new patients?
Absolutely! We're excited to welcome new patients in search of a dentist in Tempe. Booking your appointment online is a breeze, and you can easily find a suitable time. We can't wait to meet you!
What health funds do you accept?
We accept all major health funds at our Sydney dental clinic. We also have HICAPs so you can get your rebate on the spot.
How much does a check-up and clean appointment in Tempe cost?
Dental check-up and cleaning appointments at our dental clinic start at $299. During this comprehensive appointment, you'll receive a thorough oral examination, x-rays, gentle airflow cleaning, and a fluoride treatment.
We gladly accept all major health funds, and depending on your policy, your health fund may cover the entire or a significant portion of your appointment costs. Additionally, we offer the convenience of HICAPS for on-the-spot rebates.
Curious about the expenses associated with dental care in Sydney's southern suburbs? You'll find a transparent breakdown of our fees on each treatment page. Alternatively, You can also download our New Patient Guide to see our full price list.
Our commitment is to ensure everyone has access to top-notch dental care in and around Tempe via our Mascot dental clinic. That's why we provide various payment plans that enable you to receive the care you need promptly and pay in easy, manageable instalments.
I need an emergency dentist in Tempe! Can you help me?
Absolutely, we allocate dedicated time every day to accommodate emergency dental appointments in our Sydney dental facilities. Don't hesitate to call us immediately, and our team will make every effort to schedule you as soon as possible.
In case you suspect a broken jaw or are facing significant bleeding, we strongly recommend seeking immediate assistance at your nearest hospital emergency department. The Royal Prince Alfred Hospital is the closest emergency room to our clinic, ensuring prompt medical attention for urgent situations. Your well-being is our top priority.
Do you have free onsite parking?
Indeed, you've got it right — complimentary parking is available at our dental clinic near Tempe! Simply drive to 10 Galloway Street, Mascot, and dial 58 on the intercom at the gate to gain access to our parking area.
Your Comprehensive Resource
New Patient Guide & Price List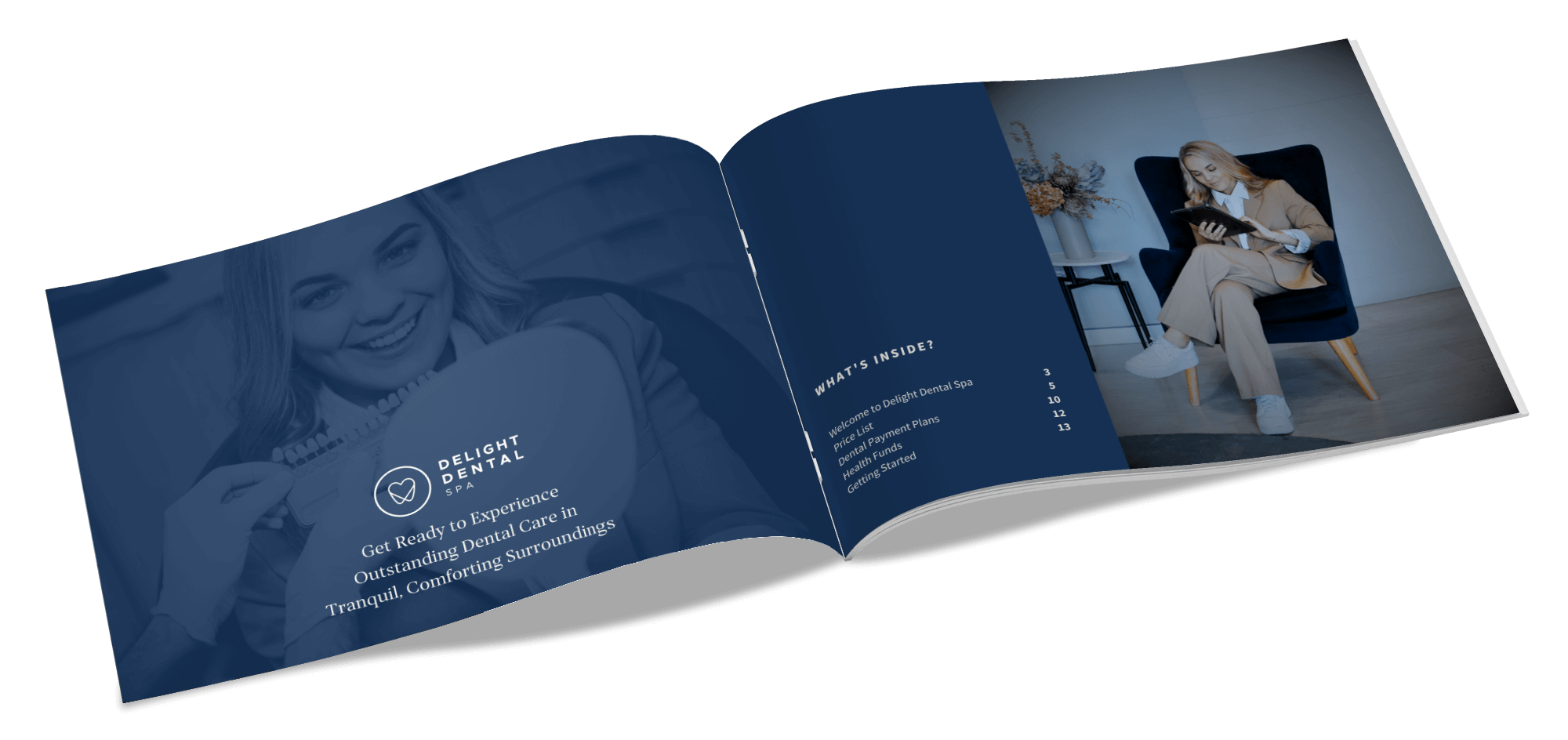 Get All the Information You Need on Pricing, Health Funds and the Application Process for Our Flexible Payment Plans.
Price List
Health Funds
New Patient Form
Dental Payment Plan Options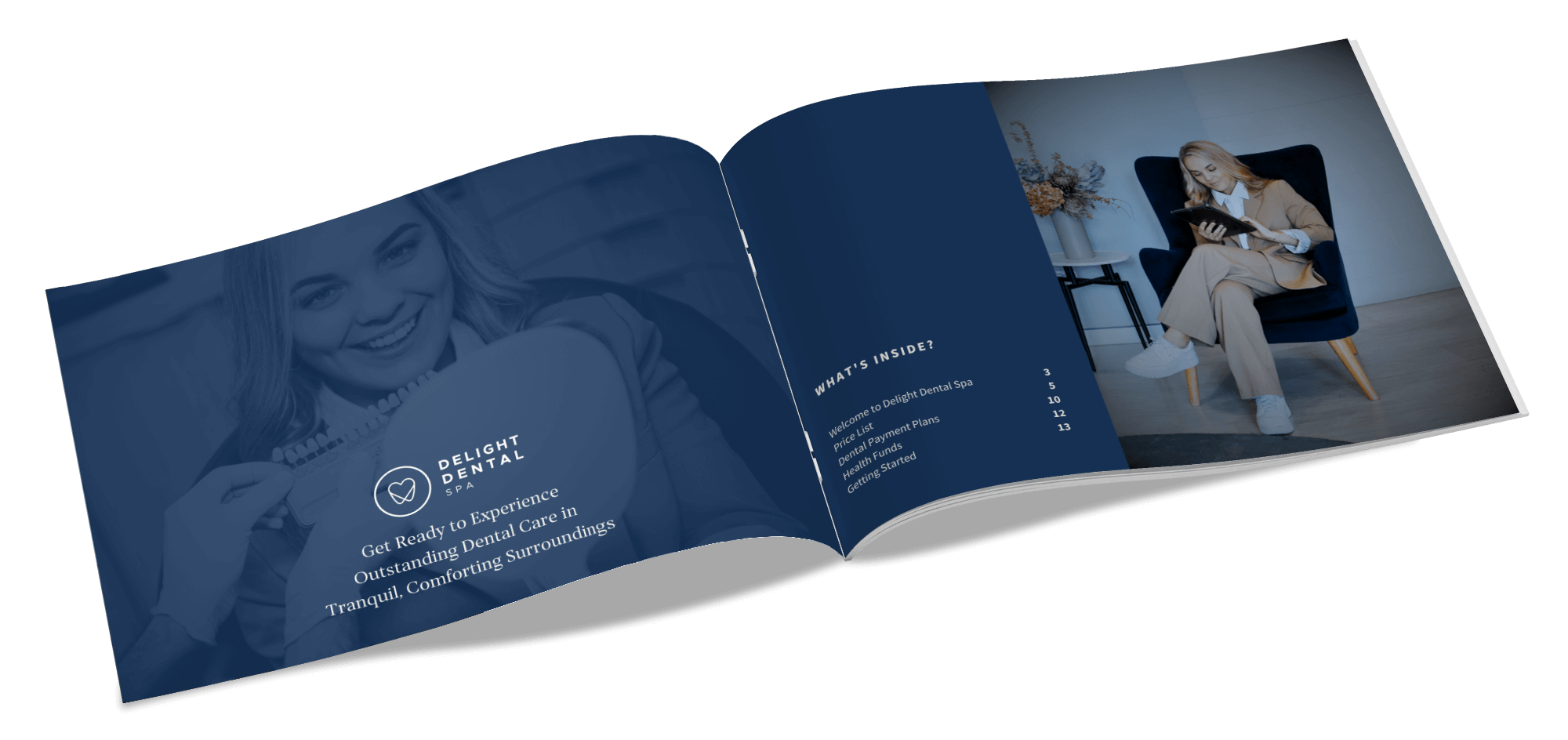 Contact Us
Coming to the dentist from Tempe? Here's Your Guide to Our Location

We have FREE and easy parking!
Just head to 10 Galloway Street, Mascot, and dial 58 on the intercom at the gate so we can grant you access. You'll find ample free undercover parking spaces waiting for you at the end of the parking area.
Catching the bus from Tempe?
To get to us here at Delight Dental Spa from Tempe Station, board a T8 Airport & South Line train at Tempe Station going towards City Circle via Airport. Get off at Mascot Station after a quick 5-7 minute journey. Upon exiting the station, walk along Bourke Street and take a right onto Gardeners Road. Take a 10-minute walk and you will arrive.
By the way, please note that transport schedules can change, so it's a good idea to check the most current routes and timetables for up-to-date information.
To get the latest route, click here.
Opening Hours
‍Monday - Friday: 8:00am – 6:00pm
Saturday: 8:30am –1:00pm
Opening Hours
‍Monday - Friday: 8:00am – 6:00pm
Saturday: 8:30am –1:00pm