make your everyday interactions more delightful
Dental Implants Mascot, Sydney
If you're thinking about dental implants, we don't need to tell you there is nothing fun about missing teeth.
Whether you're here because of gum disease, an accident, or your smile has always had gaps, you've already suffered a lot.
‍Something as simple and natural as eating can be a nightmare with missing teeth. And if there are other people around, you can add embarrassment to the mix.
‍Worst of all, you might be in pain. And no-one has time for that.
‍Are you tired of all the difficulties you've had to deal with? Ready to restore your smile with great-looking replacements that work exactly like natural teeth?
Dental implants are the answer.
Convenience and Comfort
Look just like natural teeth: it may sound too good to be true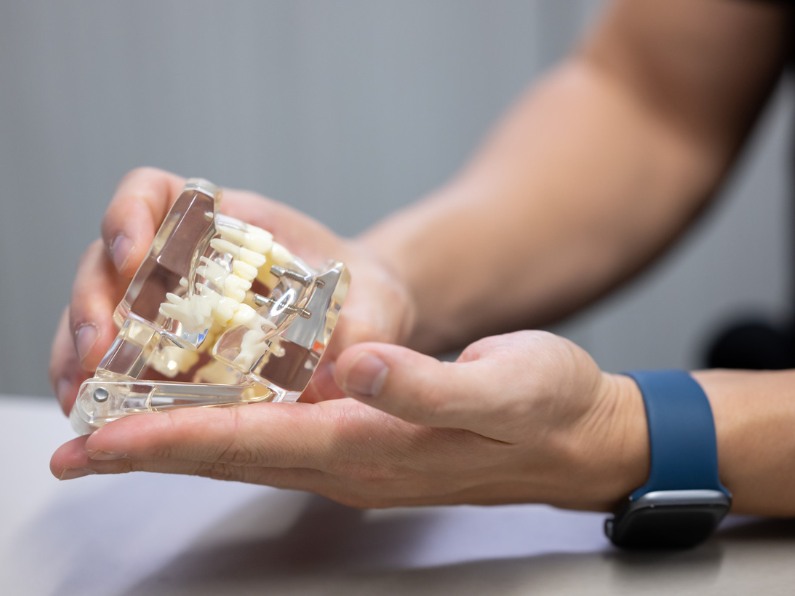 At Delight Dental Spa, you're in expert hands. Our dentists have extensive training from the best in the trade both at home and internationally. You can expect a perfectly natural-looking result, and thanks to sleep dentistry, you won't feel a thing.
Sleep through your dental implants procedure – comfortable and relaxed
Your implants will look so natural, no-one will be able to tell the difference
We invest in the best technology to give you precision, predictability, and a fast recovery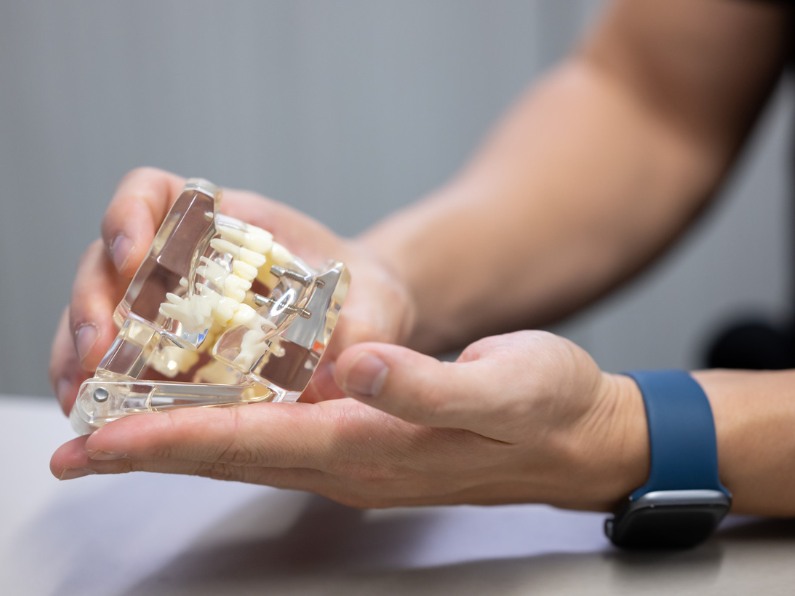 Natural Look and Feel
So natural, you may forget they're there
Dental implants have two parts: a titanium rod that mimics the tooth root, and a dental crown that looks and works just like the visible part of your natural teeth.
Truthfully, they're so lifelike you may no longer be able to tell which is which after a while.
‍Replacing teeth with implants is a proven treatment with a >95% success rate in over 20 years of use.
Unlike other treatments, your healthy existing teeth don't need to be cut down.
And with proper care, your dental implants can last a lifetime.
Happy PATIENTS, HAPPY SMILES
Our Commitment To You
Welcome to the eloquent expressions of gratitude from our cherished patients at Delight Dental Spa. In this testimonial, you'll glimpse the artistry and precision that define our approach to dental care. Each story is a testament to the transformational power of our services, where both aesthetics and well-being find their rightful place. Explore the journey of radiant smiles and impeccable oral health through the eyes of those who have experienced the epitome of dental excellence with us.

The staff really know how to make you feel comfortable and at ease with the whole process. Dr Alice is so informative and makes sure you are across every process and procedure. The Netflix and noise cancelling headphones are a nice touch too 🙂
Anthony A.
A Step-by-Step Guide
Dental Implants Procedure
Three steps to restoring your smile
Come in for a consultation and hear about your options.
3D software guides the positioning of titanium roots. Visible teeth get temporary crowns.
After 3 months, you get your fabulous crowns, and get back to enjoying life!
Your Comprehensive Resource
New Patient Guide & Price List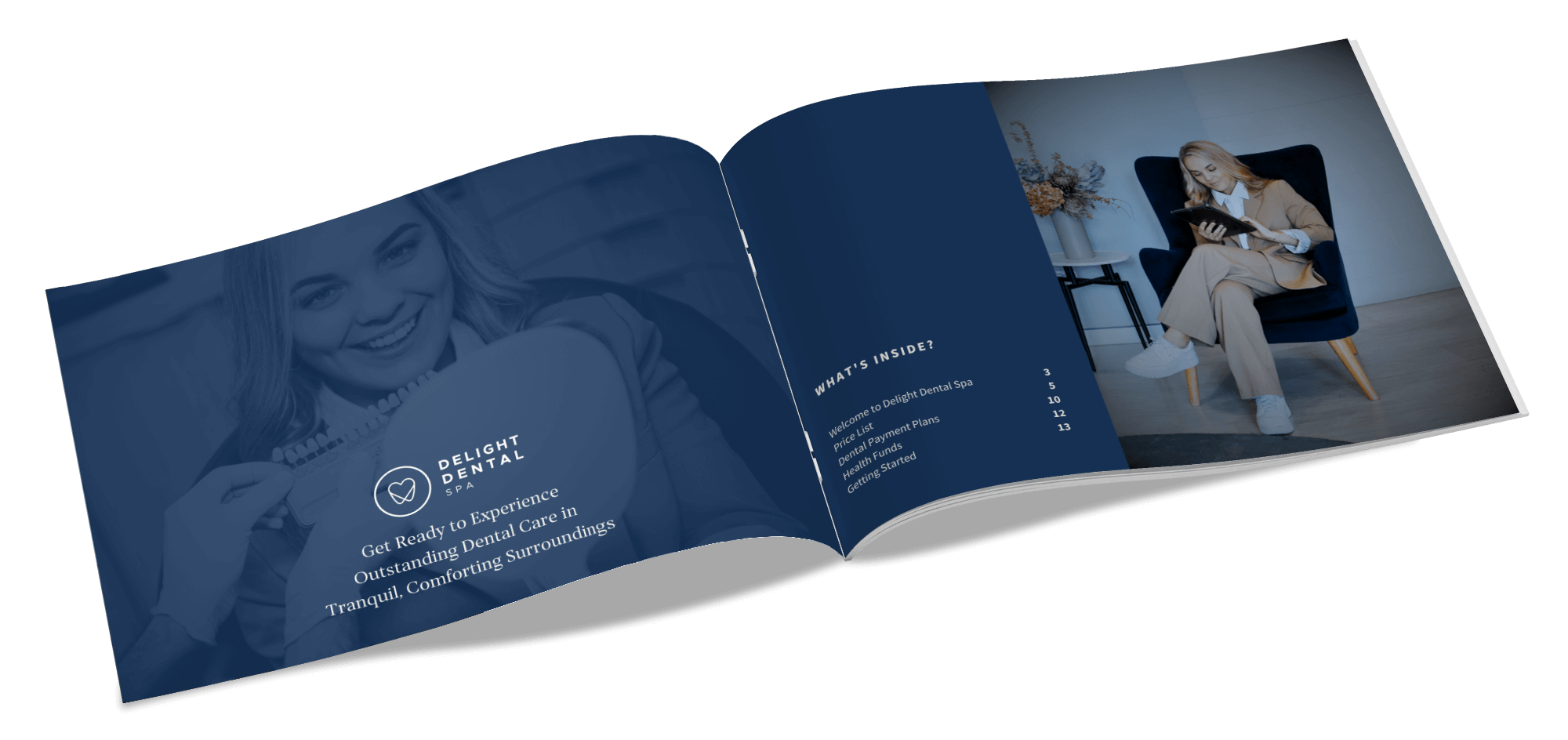 Get All the Information You Need on Pricing, Health Funds and the Application Process for Our Flexible Payment Plans.
Price List
Health Funds
New Patient Form
Dental Payment Plan Options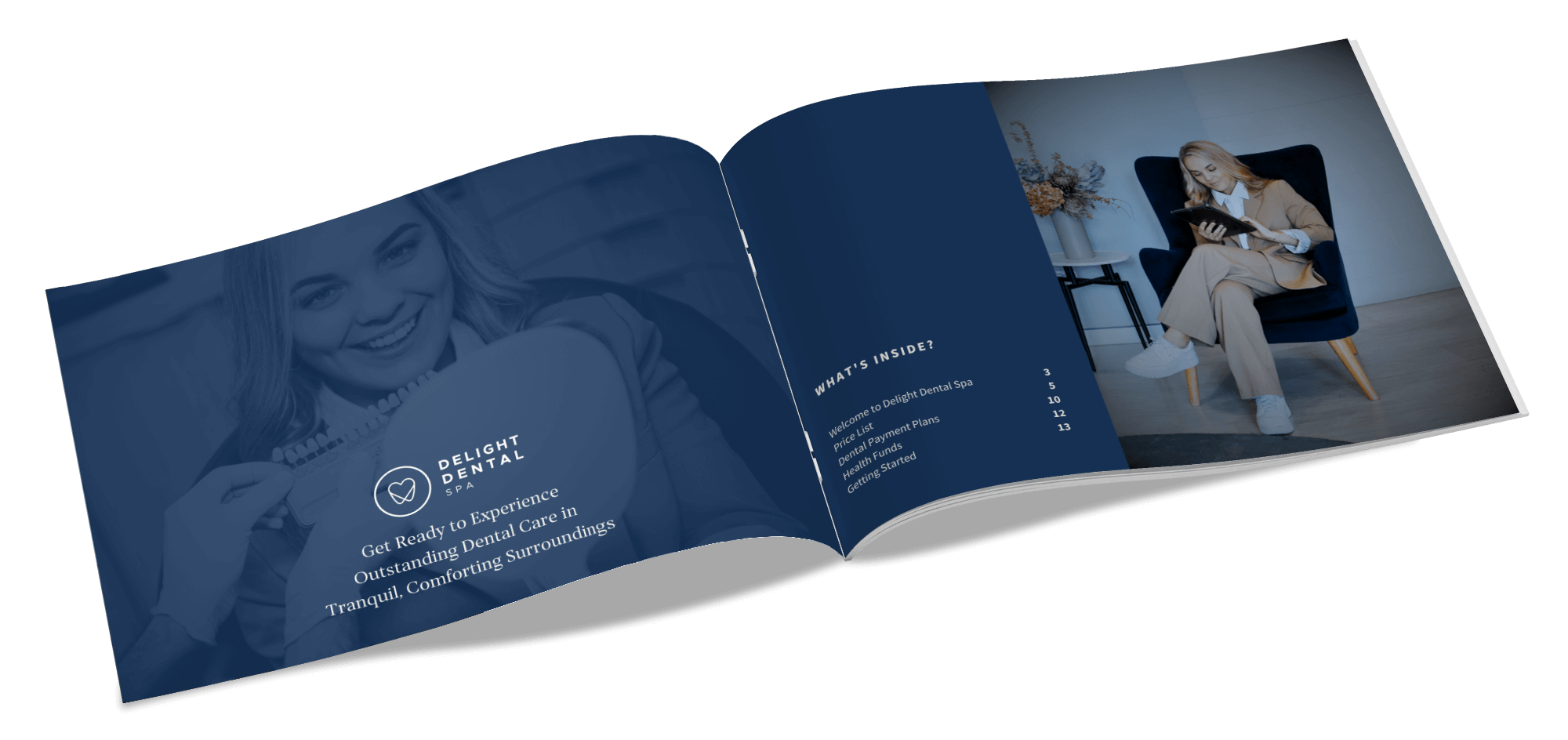 Frequently Asked Questions
Have a question about dental implants at Delight Dental Spa?
What affects dental implant cost in Australia?
The price of dental implants in Australia depends on how many teeth you need to have replaced, and whether or not you need other supplementary treatments to get the best out of your smile. We'll give you all the information about cost at your first consultation.
How do I know if I'm suitable for dental implants?
Dental implants are suitable for almost all patients who are missing teeth. But there are a few cases where they won't work. If you've been missing teeth for a long time and have suffered bone loss, there may not be enough left for the titanium root. Issues like this are all easily discoverable thanks to 3D x-rays. And technology has improved vastly in recent years, so come in for a consultation even if another dentist has told you that you can't have implants. We're here to help you find the best way to restore your smile.
What are dental implants?
Dental implants have two parts. The first is a titanium rod that's guided into the jawbone using 3D x-rays and digital implant software. Because this is minimally invasive surgery, you'll heal fast and with little discomfort. The second part is the crown, which is the visible part of the implant. It looks and works just like the crowns of your natural teeth. It is handcrafted by expert technicians in Australia, and is made of premium material that is hard and durable, and won't stain.
How long do dental implants last?
Just like natural teeth, you need to maintain dental implants properly with regular 6-monthly check-up appointments, and brushing and flossing at home. If you take care of them like natural teeth, they can last a lifetime.
Does an implant tooth hurt?
We use the latest technology to ensure your implant procedure is as fast and comfortable as possible. For really anxious patients we can offer sleep dentistry. Any tenderness afterwards is usually easily managed with an over-the-counter painkiller.
Affordable And Flexible
Payment Plans Available
Here at Delight Dental Spa, we offer flexible payment plans, ensuring premium dental care remains within reach. We strive to help you smile brighter, faster.

Restore Your Radiant Smile
see Our Other Restorative Treatments
Book a consultation today
Had enough of missing teeth?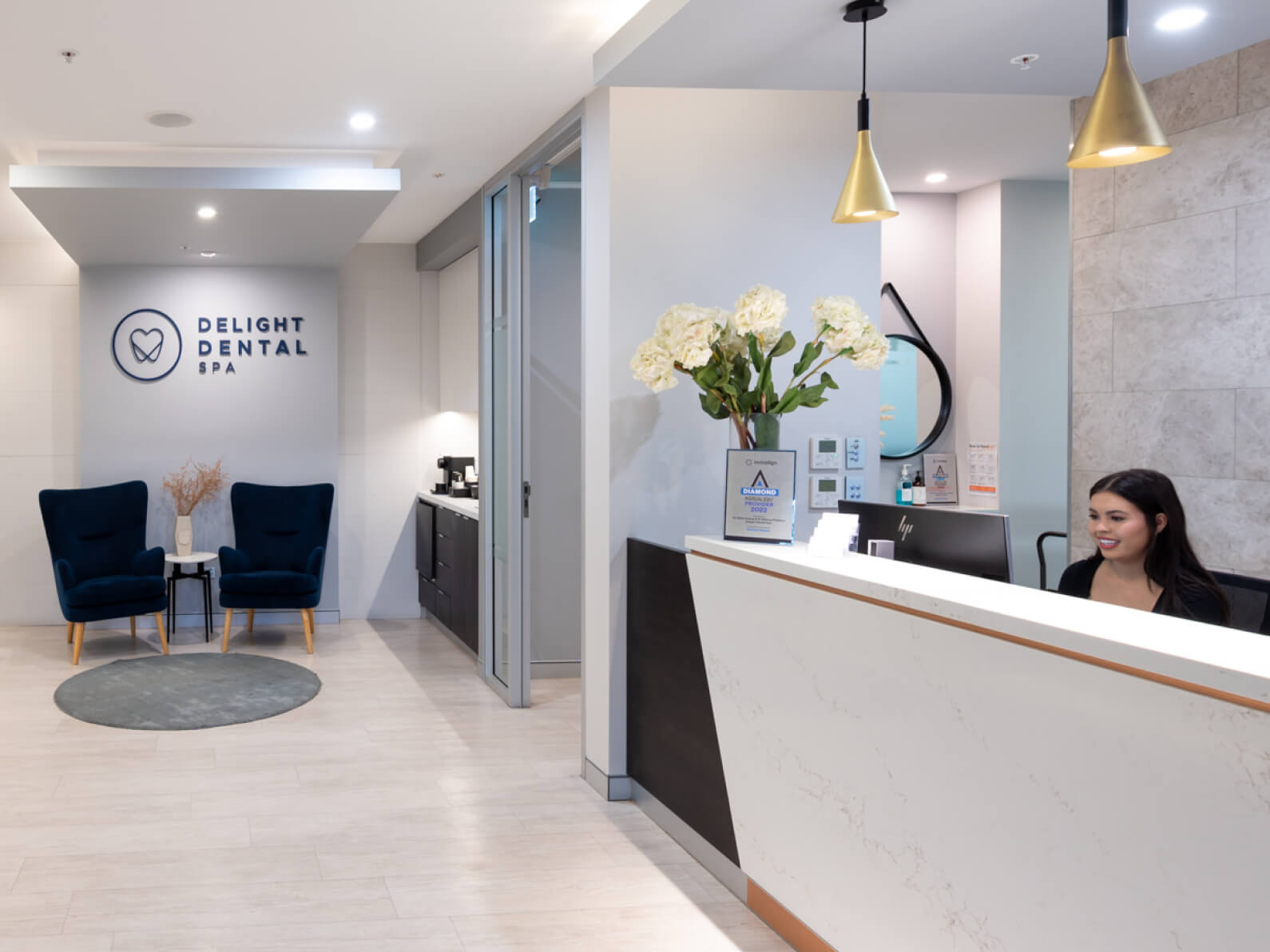 Are you tired of hiding your smile because of missing teeth? It's time to regain your self-assurance and the ability to enjoy your favorite foods without worry. Discover the life-changing benefits of dental implants. Our experienced team is here to guide you every step of the way on your journey to a beautiful, healthy smile. Don't wait any longer; take the first step towards a brighter future today. Schedule a consultation and let us help you smile with assurance again. Your new smile is just a phone call away!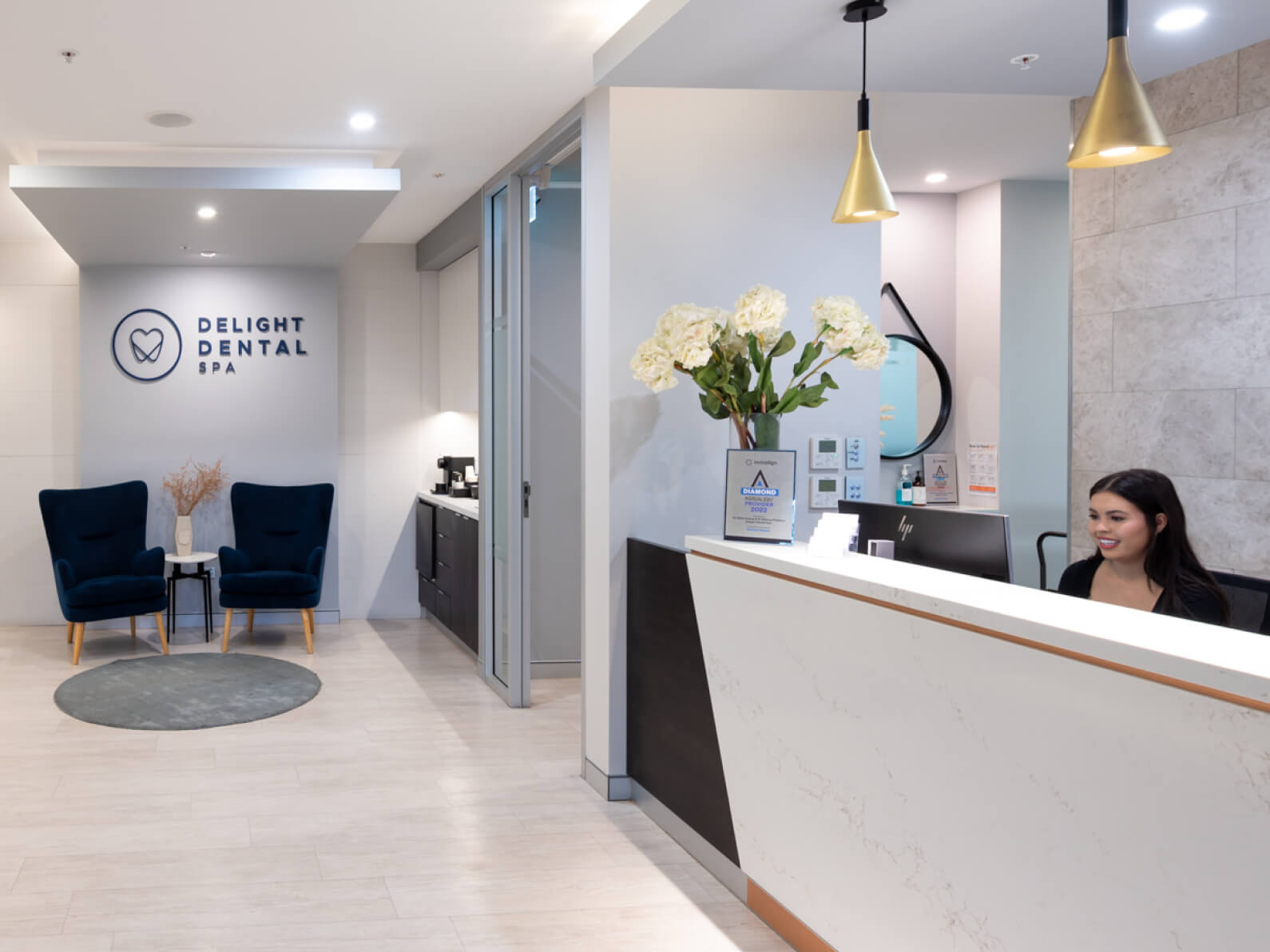 Disclaimer: The material posted is for informational purposes only and is not intended to substitute for professional medical advice, diagnosis or treatment. Results vary with each patient. Any dental procedure carries risks and benefits. If you have any specific questions about any dental and/or medical matter, you should consult your dentist, physician or other professional healthcare providers.
* Subject to credit check and finance approval, excludes fees and charges
Stay Informed and Inspired
Restorative Dentistry Video Blogs
Discover our comprehensive video blogs featuring a variety of restorative treatments that can help transform your smile. From the permanent solution of Dental Implants to the fast and convenient CEREC Same Day Crowns, the restorative benefits of Dental Crowns & Bridges, and the comfortable experience of Sleep Dentistry, we cover a range of options to address your dental needs.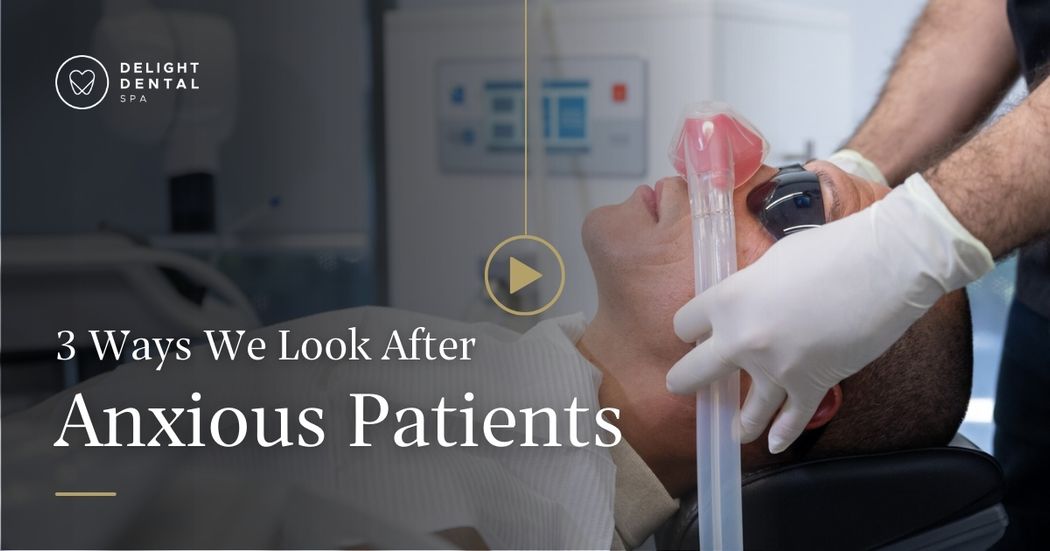 I noticed that some new patients can get very anxious about visiting a dentist for the first time....