From only $12.70 per tooth per week
make your everyday interactions more delightful
Composite Veneers Mascot, Sydney
Composite veneers may already be on your radar if you've been dreaming of an Insta-perfect smile but aren't up for a lengthy, permanent treatment process. And you don't want to spend thousands of dollars. ‍
Your smile isn't even that far off – maybe the shade isn't quite dream-worthy, or there's a chip here and a gap there. Or it's not as straight as you'd like. But you're not ready to sign up for anything that takes several visits, or that changes your teeth permanently.
Composite veneers can give you the look you're after, in one easy visit. It's a quick, affordable way to the fabulous smile you know is in there.
Unveil Your Dazzling Smile
Composite veneers give you a dazzling smile – on the spot!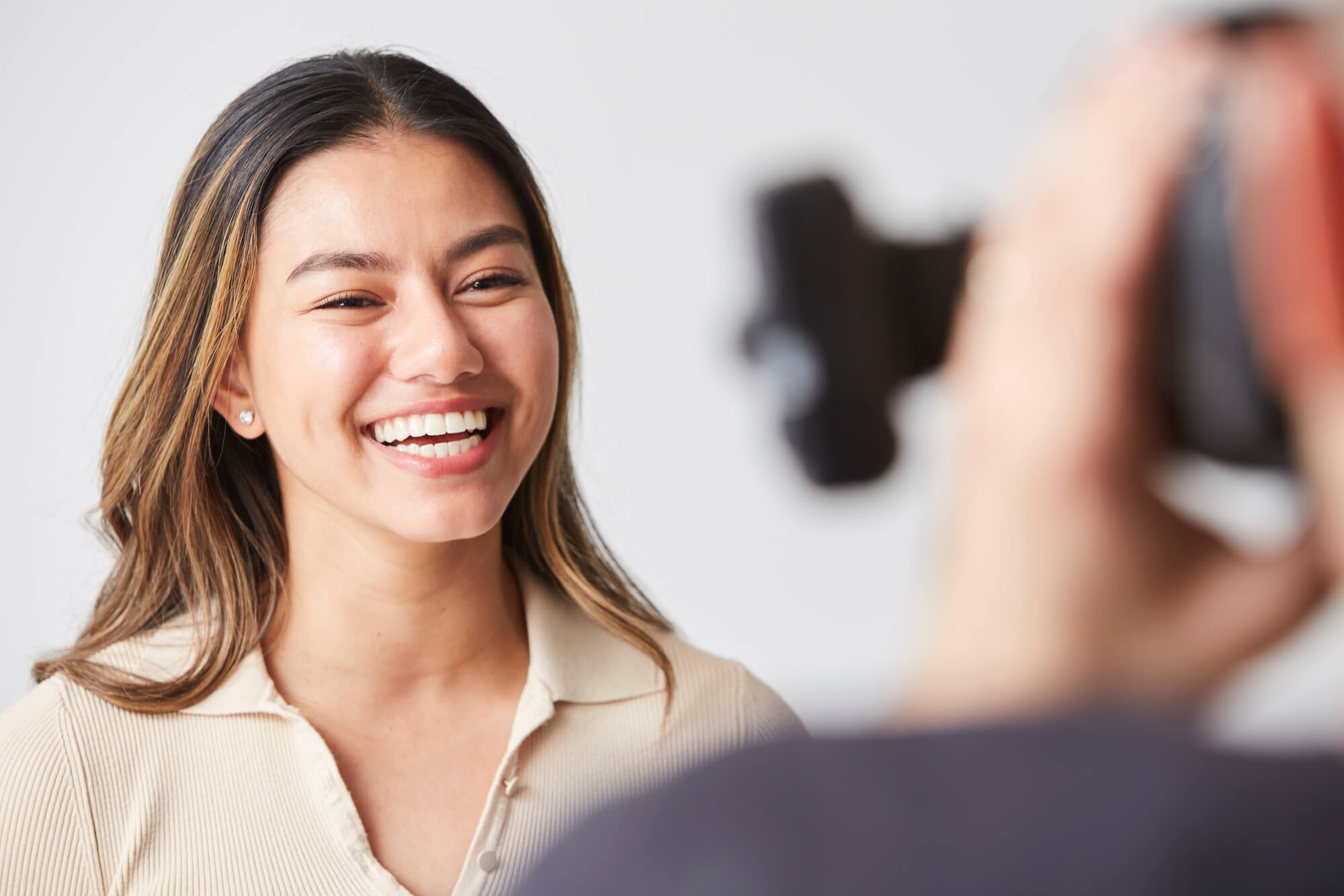 No matter how you feel about the shape, size or colour of your teeth when you come in, you can leave feeling fabulous. Our experienced team will craft your new smile right here in just one visit.
A more glamorous smile in just one visit
No cutting down of healthy teeth means virtually minimal discomfort
A brilliantly-affordable way to get that gorgeous smile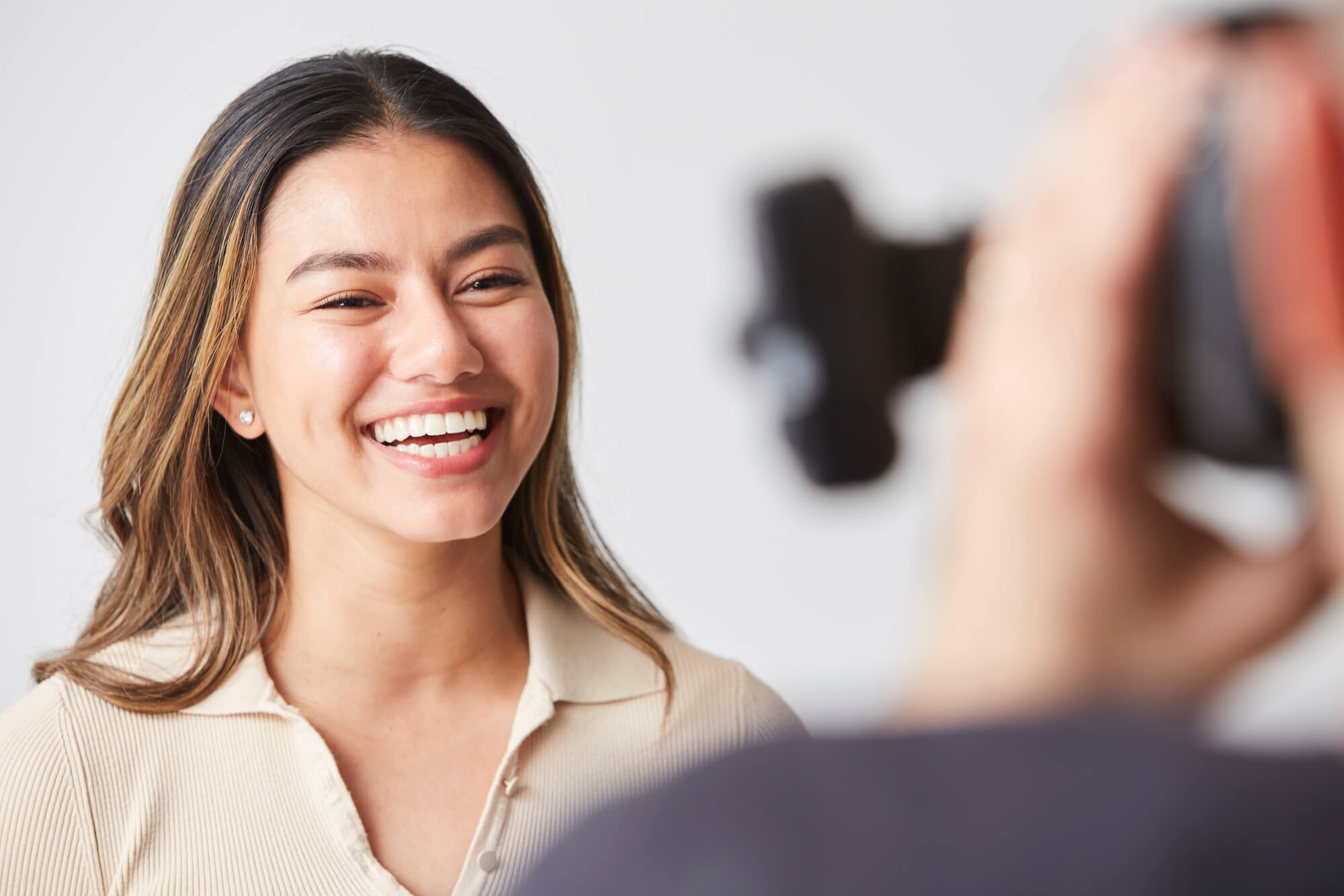 Before and After
Our Patient's Transformations
Simplify Your Smile Transformation
Composite veneers make a great smile so easy
Simplify Your Smile Transformation
Composite veneers make a great smile so easy
The beauty of composite veneers is how simple the process is. Of course it takes expert craftsmanship to create them, but minimum to no preparation of your teeth is needed.
Your teeth get the optimal shape and shade for the look you want to achieve thanks to soft resin material that hardens under a UV light.
With expert handcrafting, the resin adds length to teeth that are worn down or too short, restore chipped teeth or fill in gaps between teeth. And they can brighten discoloured teeth.
Happy PATIENTS, HAPPY SMILES
Our Commitment To You
Welcome to the eloquent expressions of gratitude from our cherished patients at Delight Dental Spa. In this testimonial, you'll glimpse the artistry and precision that define our approach to dental care. Each story is a testament to the transformational power of our services, where both aesthetics and well-being find their rightful place. Explore the journey of radiant smiles and impeccable oral health through the eyes of those who have experienced the epitome of dental excellence with us.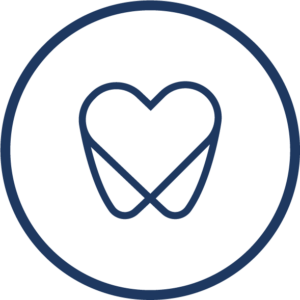 Absolutely a new fan of Dr Bishoy Philobos for his kindness, patience and his skills as a dentist. Would not hesitate in returning to him in the future.
Sophie W.
a step-by-step guide
Composite veneers process
Three steps to your great new smile
Book your consultation online at a time that suits you
Come in and tell us everything you want to change about your smile
We design and deliver your fabulous dream smile in one visit!
OUR PATIENTS' STORIES
Some Of Our Client Journeys
The composite veneers restored the form and function of her worn and damaged teeth while...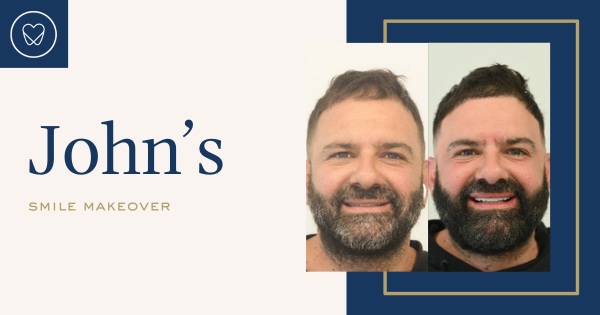 John embarked on a transformative journey with Delight Dental Spa, driven by his pursuit of dental...
Your Comprehensive Resource
New Patient Guide & Price List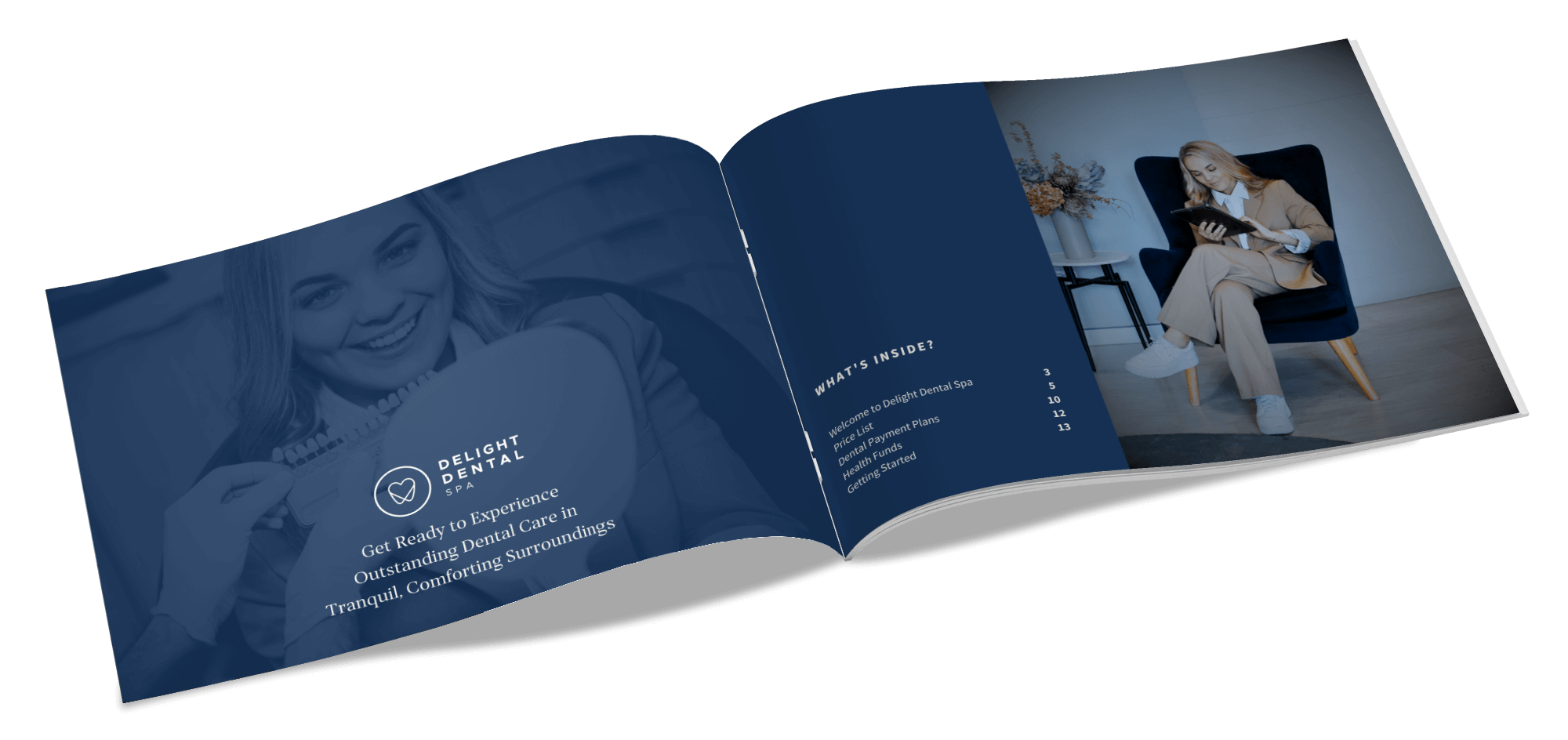 Get All the Information You Need on Pricing, Health Funds and the Application Process for Our Flexible Payment Plans.
Price List
Health Funds
New Patient Form
Dental Payment Plan Options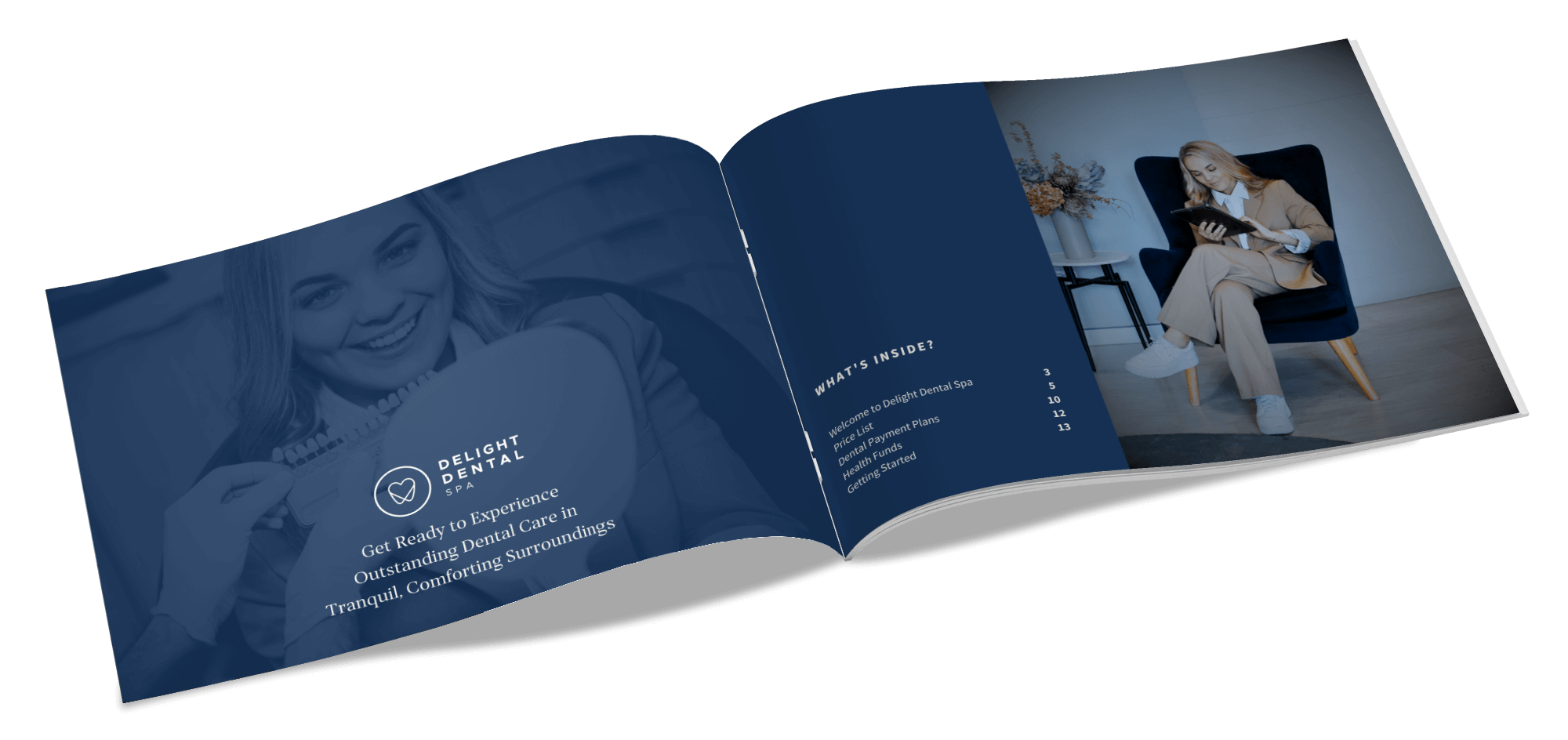 Frequently Asked Questions
Have a question about composite veneers at Delight Dental Spa?
What are composite veneers?
Composite veneers are made of a soft resin that comes in many different tooth shades. Your dentist applies it to the teeth in layers to achieve the perfect shape. The resin fills in gaps or spaces between teeth, smooths over chipped or broken teeth, and lengthens teeth that look too short or are worn down. Once your dentist has ironed all the flaws out of your smile, the resin is cured using a harmless UV light, and becomes hard and durable.
Are composite veneers as hard as natural teeth?
Composite resin is very hard once it's been cured with UV light in the chair, but the truth is nothing is as hard as natural teeth. You can have a protective guard made to ensure your new smile stays safe if you grind your teeth at night.
What's the difference between composite vs porcelain veneers?
Composite veneers are different to porcelain veneers in a few ways. As with any comparison, each treatment has its pros and cons. Composite veneers can be made by your dentist while you're in the chair and you're all done in one visit. A technician makes porcelain veneers in a laboratory, and because they're permanent they require a few appointments.
Similarly, when you have composite veneers, your original teeth stay pretty much as they were (the dentist may reshape them slightly or polish them so that the resin can bond to them). But when you have porcelain veneers, the dentist reshapes your original teeth before applying the porcelain. Composite veneers last about 5-7 years as they will eventually wear and discolour, while porcelain veneers last about 15-20 years and will not wear and will retain their original shade.
This is reflected in the cost of composite veneers compared to porcelain veneers. Composites veneers are generally used to fix minor issues on the spot, rather than for complete smile makeovers.
Affordable And Flexible
Payment Plans Available
Here at Delight Dental Spa, we offer flexible payment plans, ensuring premium dental care remains within reach. We strive to help you smile brighter, faster.

Stay Informed and Inspired
Cosmetic Video Blogs
Watch our cosmetic smile makeover video blogs as we dive into cosmetic topics ranging from Invisalign to Veneers, and everything in between. Our aim is to make your journey to a radiant smile both empowering and comfortable. Tune in for expert advice and a unique glimpse into the Delight Dental Spa experience.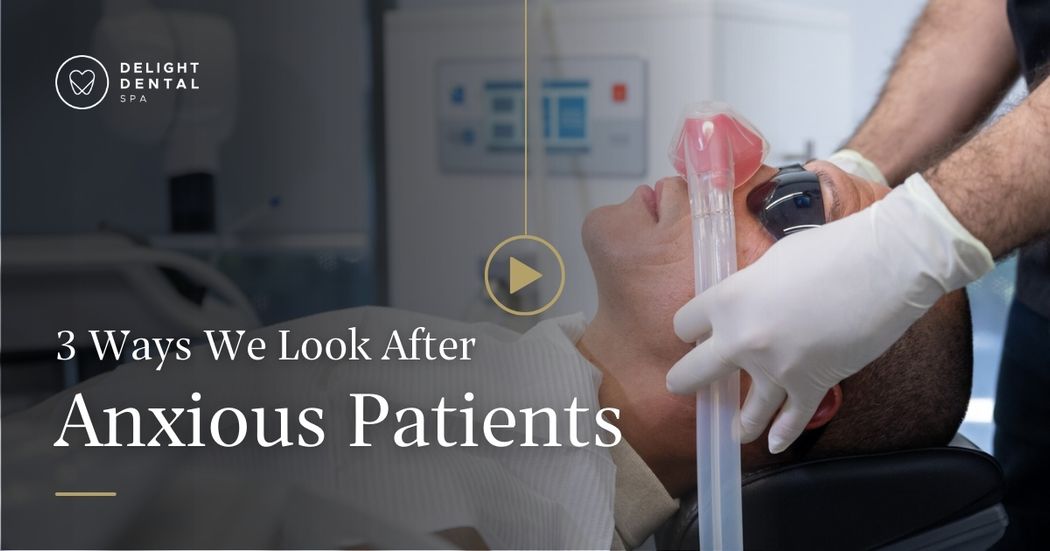 I noticed that some new patients can get very anxious about visiting a dentist for the first time....
Book Your Consultation Now
Revitalise Your Smile with Composite Veneers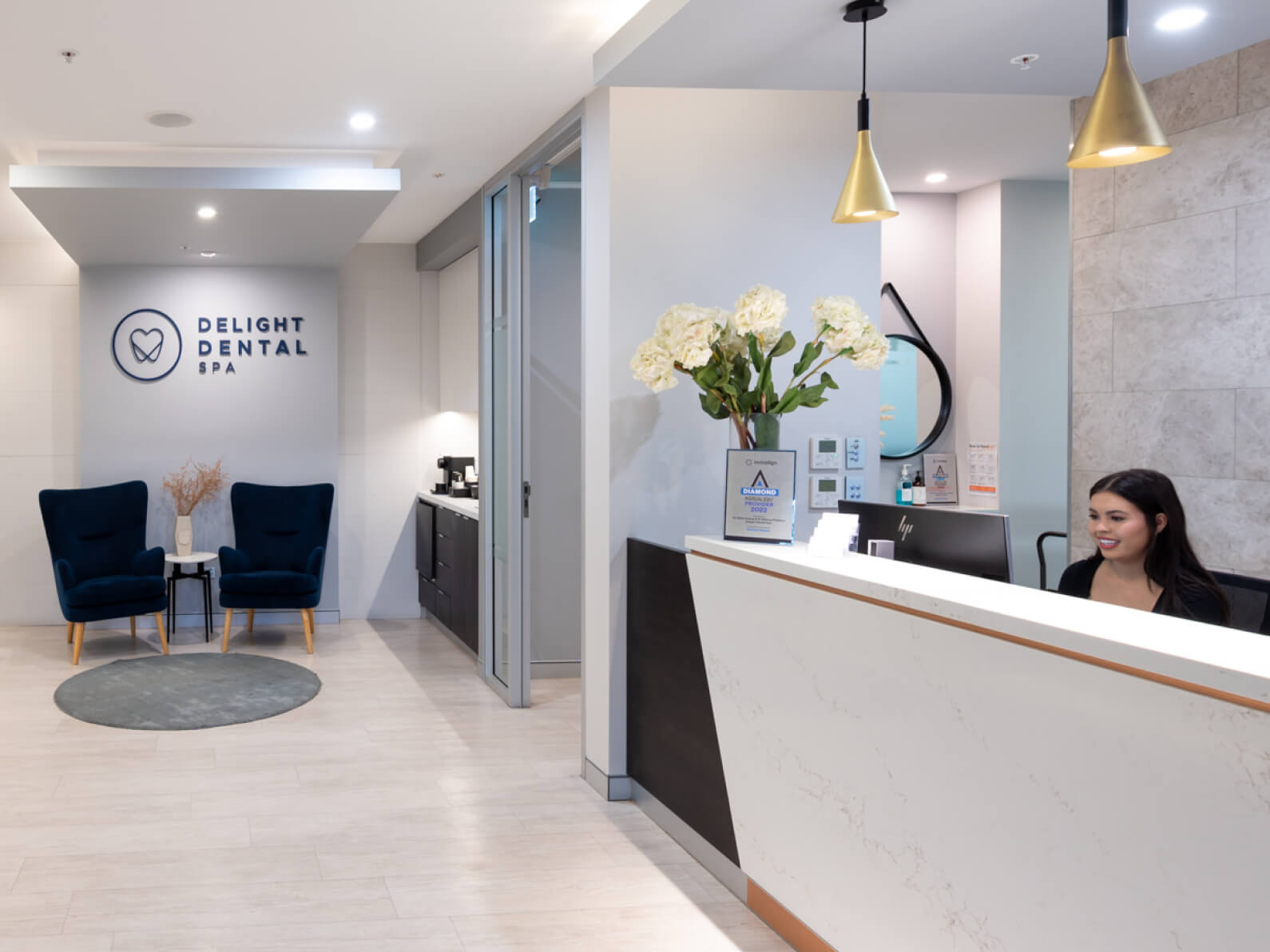 Are chips, gaps, or discoloration holding you back from sharing your smile? Embrace a natural solution with our composite veneers. Let us help you regain a smile you're proud to show off.
Schedule a consultation today and explore how composite veneers can revitalise your teeth.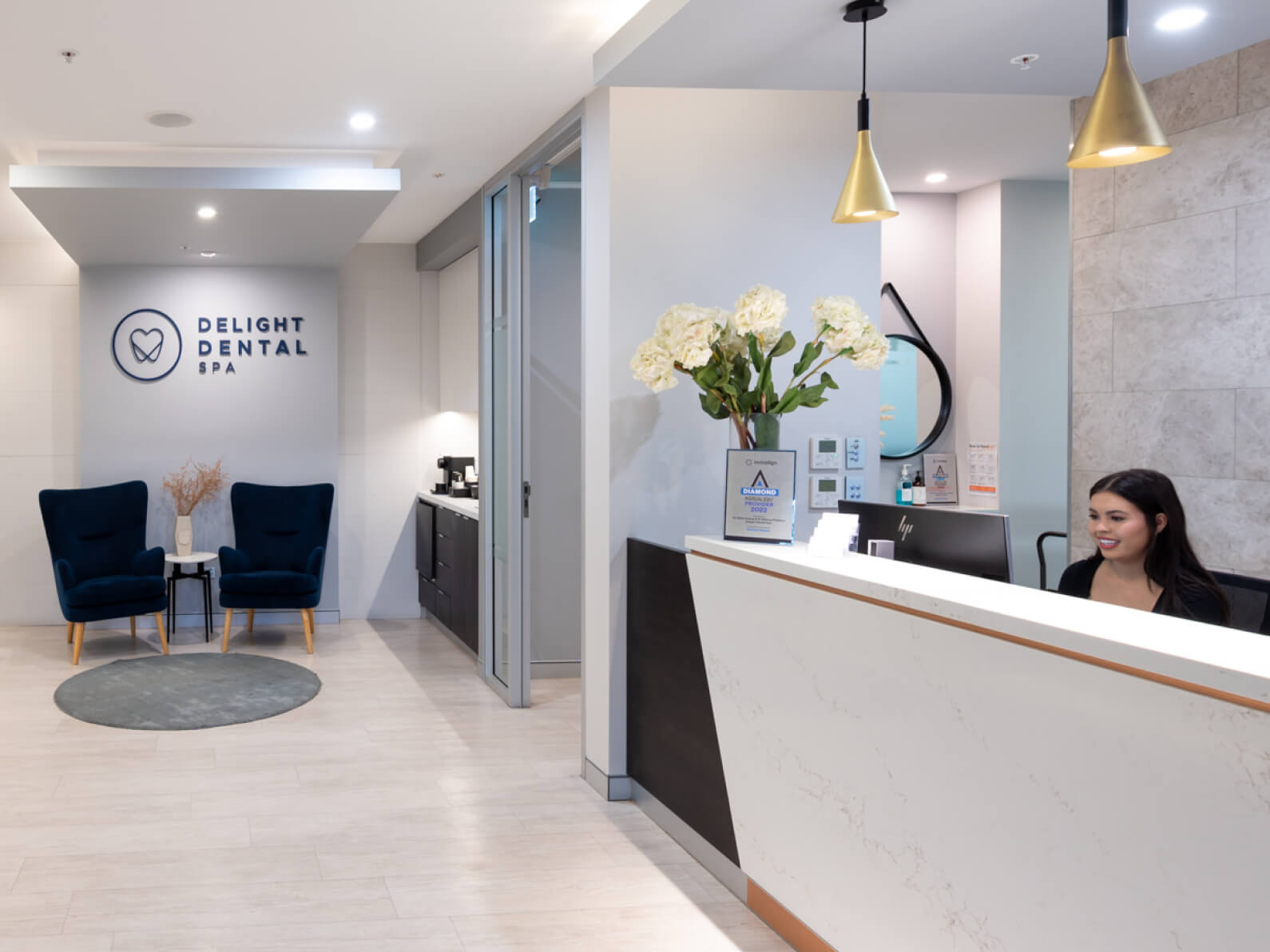 Disclaimer: The material posted is for informational purposes only and is not intended to substitute for professional medical advice, diagnosis or treatment. Results vary with each patient. Any dental procedure carries risks and benefits. If you have any specific questions about any dental and/or medical matter, you should consult your dentist, physician or other professional healthcare providers.
* Subject to credit check and finance approval, excludes fees and charges
Explore Our Cosmetic Options
see Our Other Cosmetic Treatments