make your everyday interactions more delightful
General Dentistry Mascot, Sydney
As your go-to destination for holistic dental care, Delight Dental Spa in Mascot, Sydney, offers a comprehensive suite of general dentistry services. We aim to provide a relaxed and serene environment where patients receive world-class dental treatments while enjoying a spa-like experience.
From routine check-ups to intricate dental surgeries, we pride ourselves on combining advanced dental technology with our distinctive approach to patient comfort and care.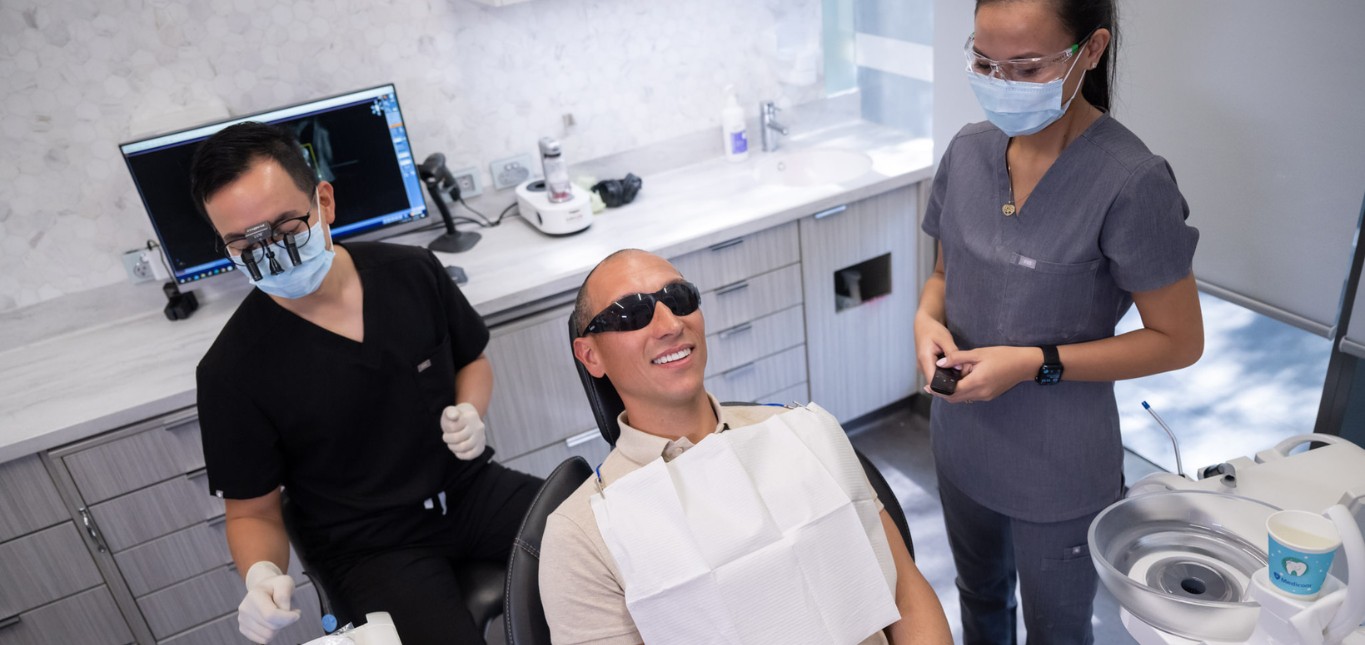 Happy PATIENTS, HAPPY SMILES
Our Commitment To You
Welcome to the eloquent expressions of gratitude from our cherished patients at Delight Dental Spa. In this testimonial, you'll glimpse the artistry and precision that define our approach to dental care. Each story is a testament to the transformational power of our services, where both aesthetics and well-being find their rightful place. Explore the journey of radiant smiles and impeccable oral health through the eyes of those who have experienced the epitome of dental excellence with us.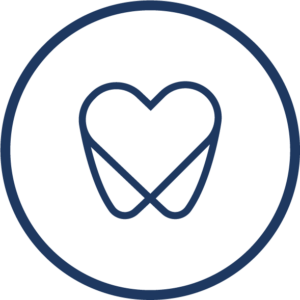 Great service. Welcoming and genuine. Dr Bishoy is a genius! Highly recommend.
Alan J.
provides high quality dental care
General Dentistry Procedures at Delight Dental Spa
At Delight Dental Spa, we offer a wide range of General Dentistry Procedures. Each treatment is customised to meet your specific dental needs and aesthetic desires. Below, we highlight a few key services: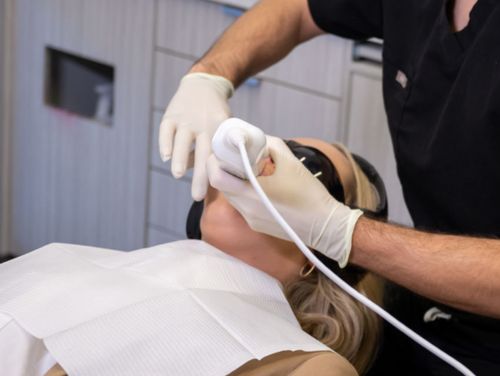 Dental emergencies don't follow a schedule. That's why Delight Dental Spa offers prompt, compassionate emergency dental services. Whether it's an excruciating toothache or a knocked-out tooth, we ensure you receive immediate attention, combining swift action with a soothing environment to help reduce stress and anxiety.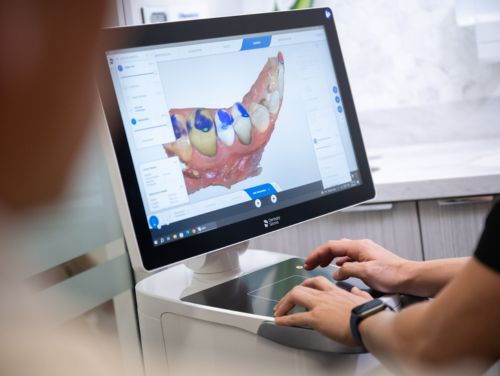 Tooth decay can be a discomforting issue, but we've got you covered. We offer aesthetically pleasing, durable tooth fillings to restore your tooth's function and appearance. Our professionals take pride in delivering this standard procedure with an exceptional level of care and precision.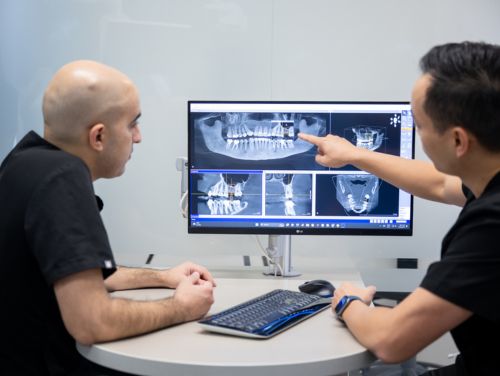 Wisdom teeth can often bring discomfort and potential complications. Our seasoned professionals use state-of-the-art tools and techniques to perform wisdom teeth extraction, ensuring a virtually spa-like experience. Our serene spa environment is designed to take the dread out of this often-feared procedure.
Your Comprehensive Resource
New Patient Guide & Price List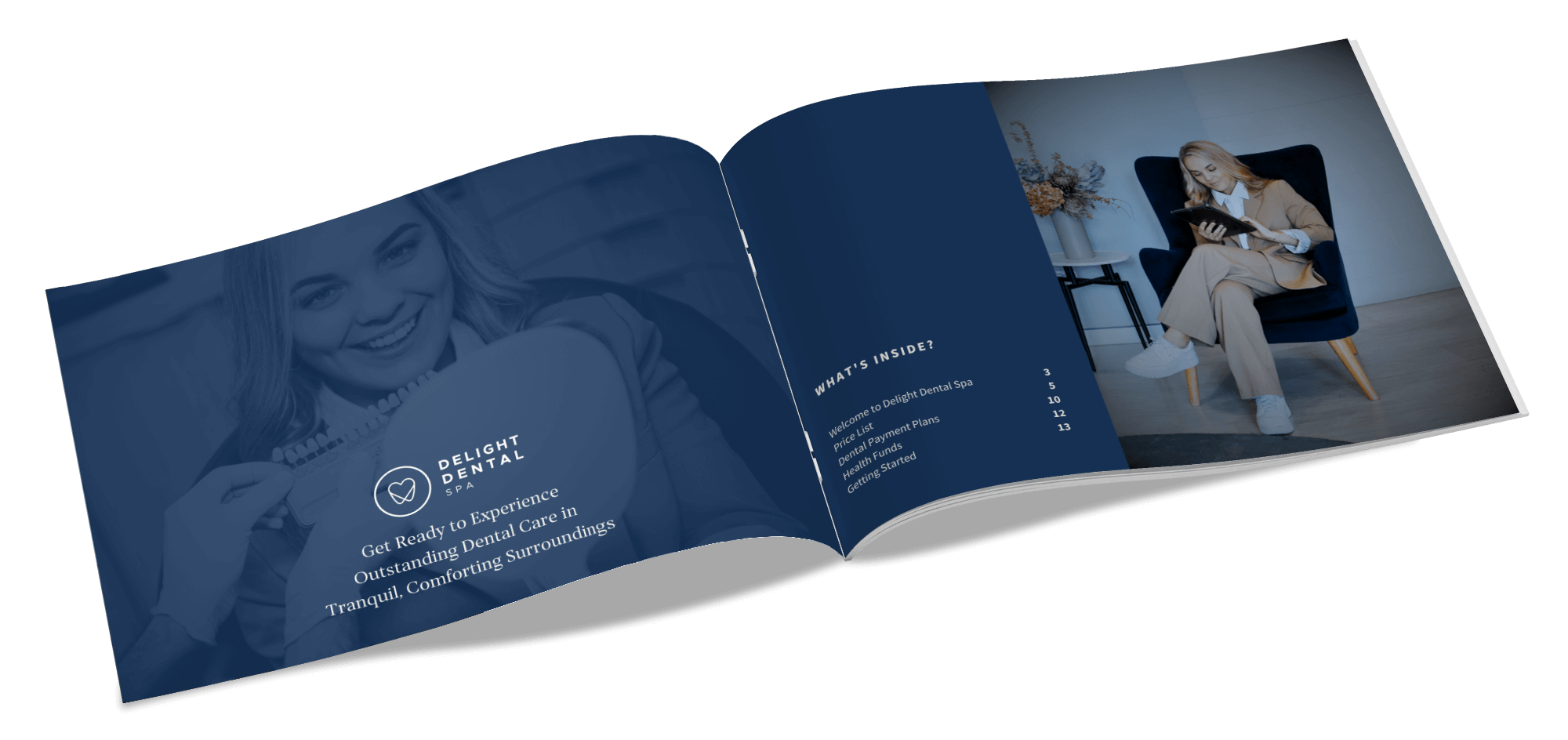 Get All the Information You Need on Pricing, Health Funds and the Application Process for Our Flexible Payment Plans.
Price List
Health Funds
New Patient Form
Dental Payment Plan Options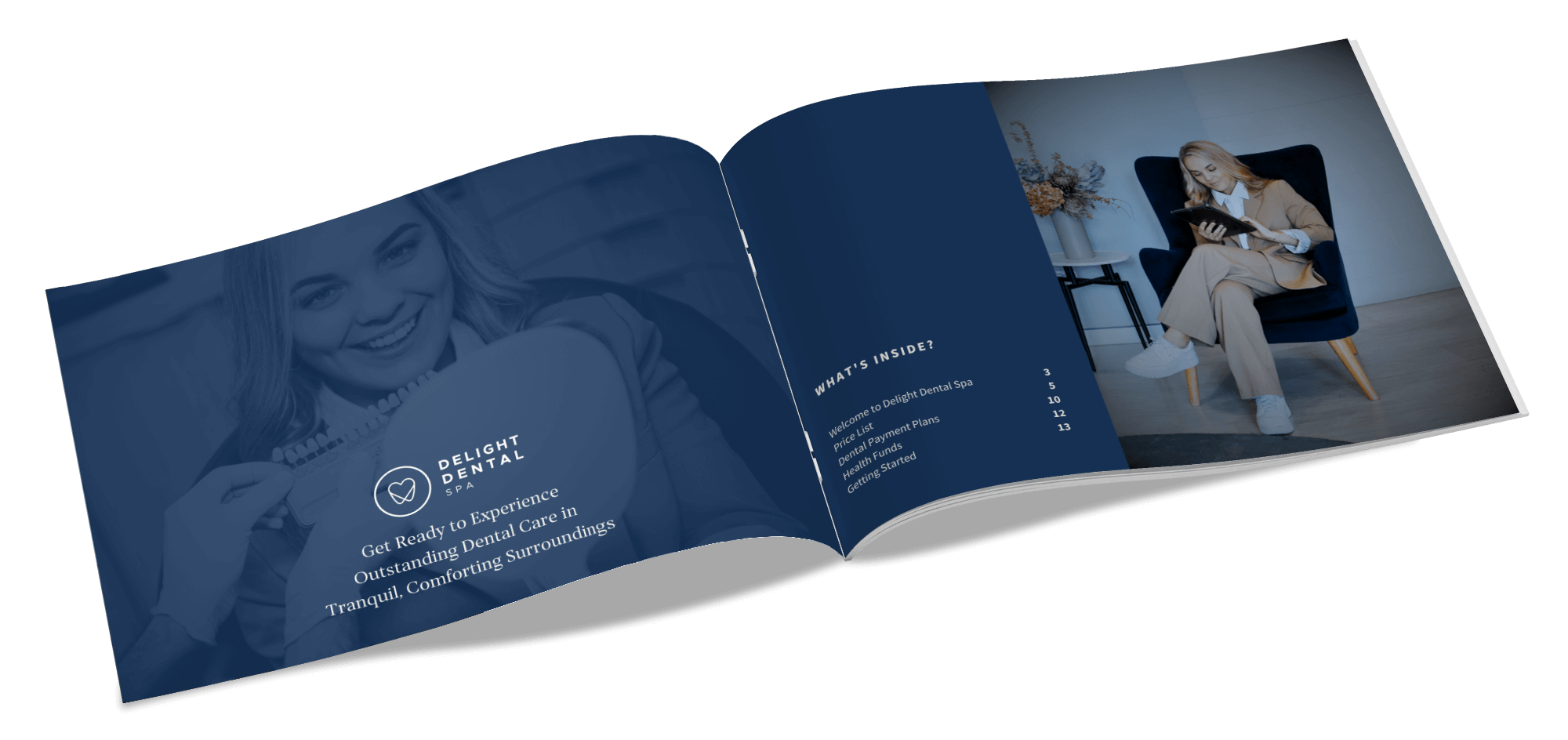 Book Your Appointment
Call Us Today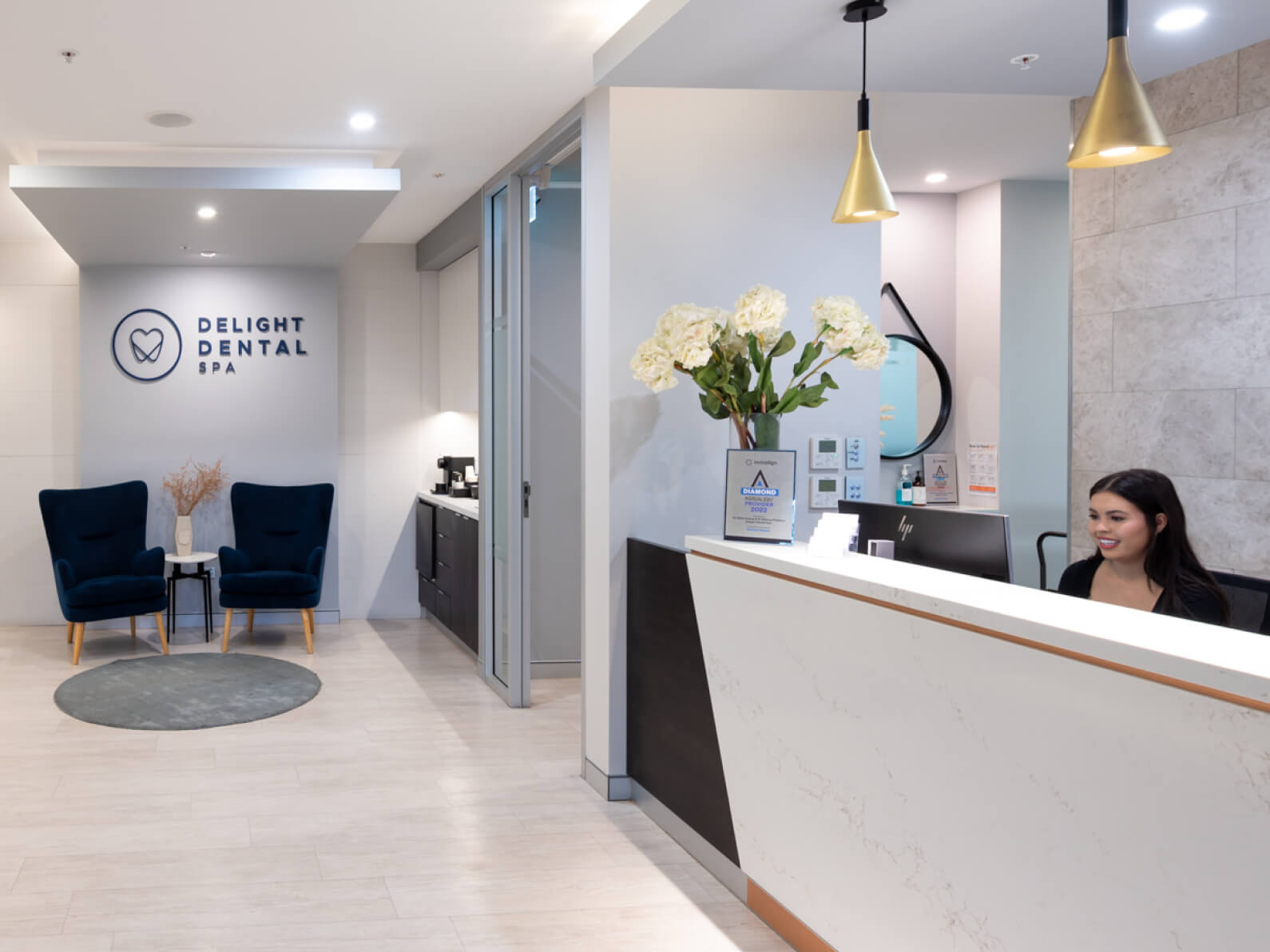 Our expertly trained team offers different levels of sedation, from mild nitrous oxide to moderate oral sedation or even full IV sedation, according to your comfort level and the complexity of the procedure. Our priority is to ensure that your dental experience is comfortable, peaceful, and completely relaxed and calm.
At Delight Dental Spa, we go beyond general dentistry. We believe in a holistic approach that not only treats your oral health but your overall well-being. Come and experience dentistry as you've never before, where your comfort and care are our top priorities. Experience the Delight Dental Spa difference in Mascot, Sydney, today.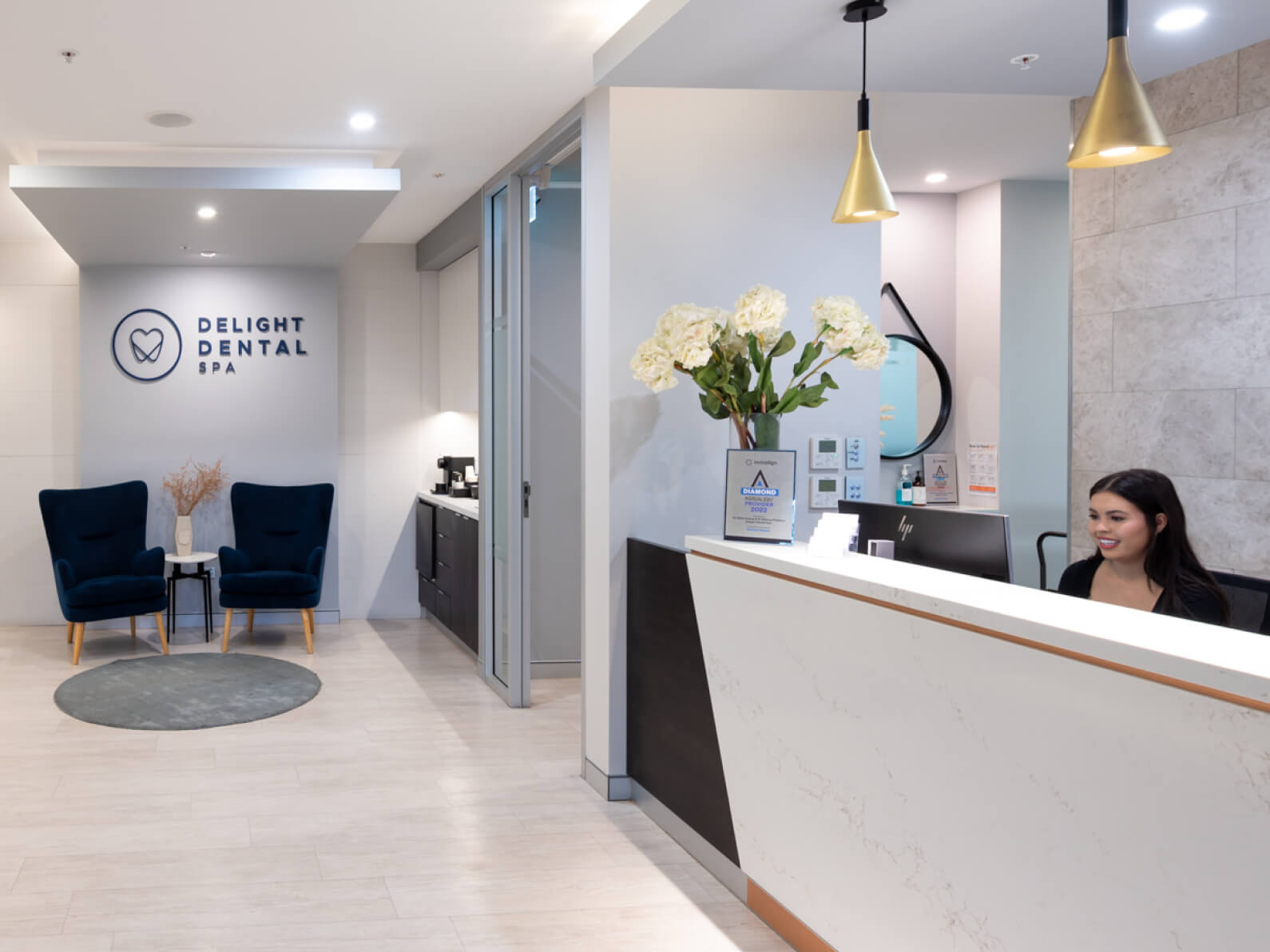 Disclaimer: The material posted is for informational purposes only and is not intended to substitute for professional medical advice, diagnosis or treatment. Results vary with each patient. Any dental procedure carries risks and benefits. If you have any specific questions about any dental and/or medical matter, you should consult your dentist, physician or other professional healthcare providers.
Affordable And Flexible
Payment Plans Available
Here at Delight Dental Spa, we offer flexible payment plans, ensuring premium dental care remains within reach. We strive to help you smile brighter, faster.

Stay Informed and Inspired
General Dentistry Video Blogs
Watch our patients' awareness blog as we dive into dental topics ranging from preventive tips to the latest advancements in cosmetic dentistry. Our aim is to make your journey to a radiant smile both empowering and comfortable. Tune in for expert advice and a unique glimpse into Sydney's Delight Dental Spa experience.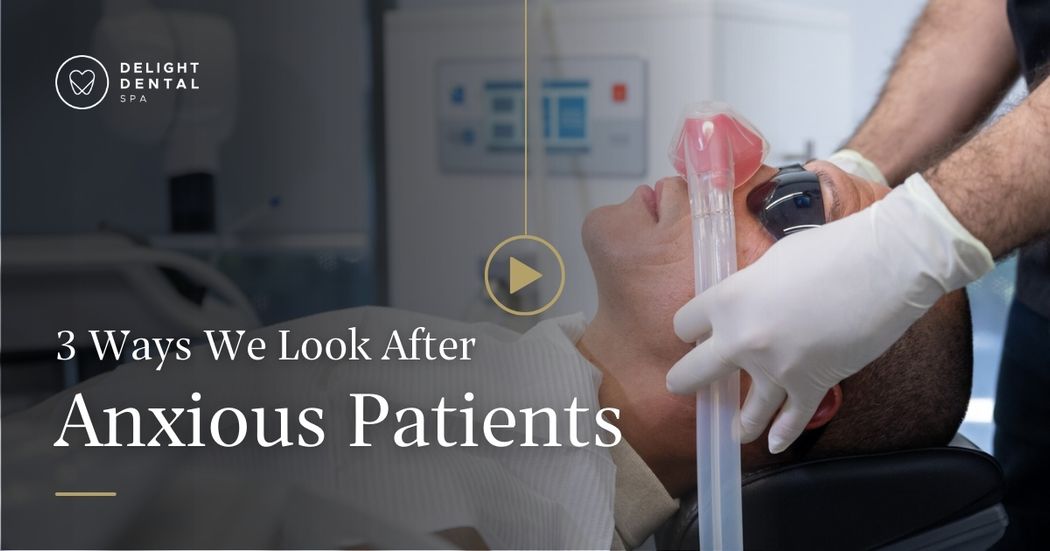 I noticed that some new patients can get very anxious about visiting a dentist for the first time....