provides high quality dental care
Dentist Pagewood
Prepare to be amazed.
Discover top-notch dental care in a tranquil, spa-like environment that will truly redefine your expectations of relaxation at the dentist's office.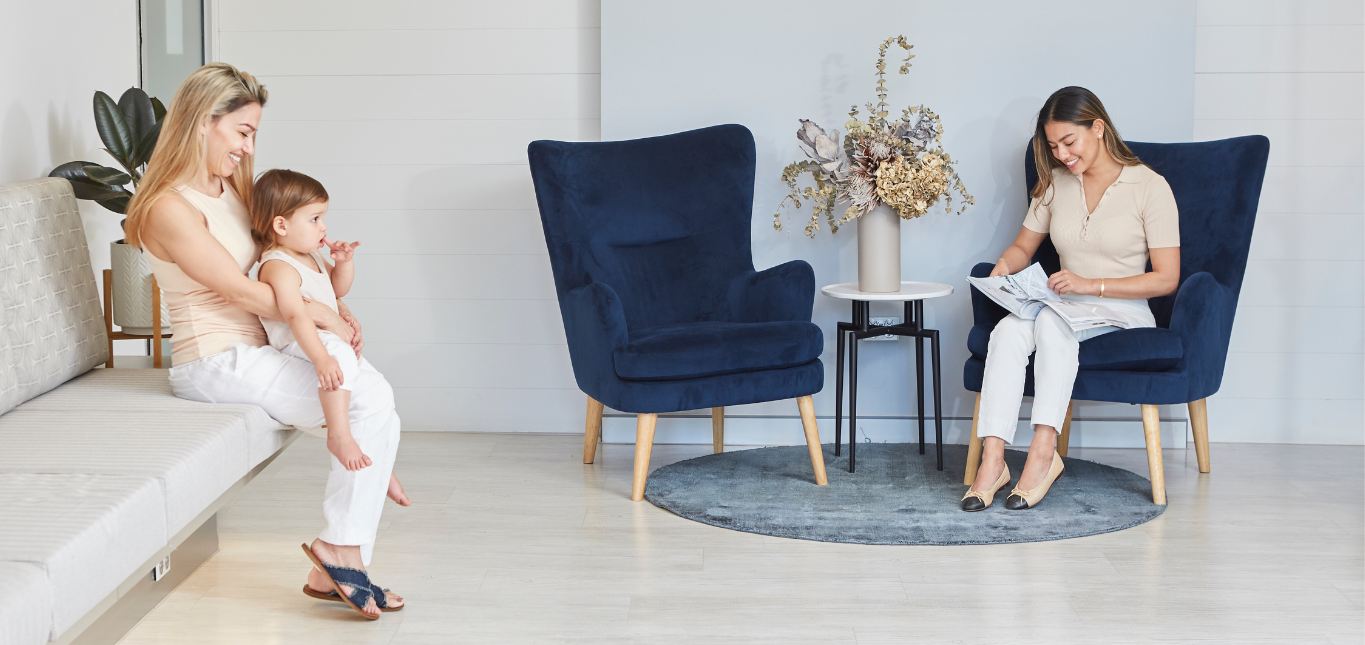 Welcome Enjoyable Dental Spa Experiences
Embrace Delightful Dental Spa Visits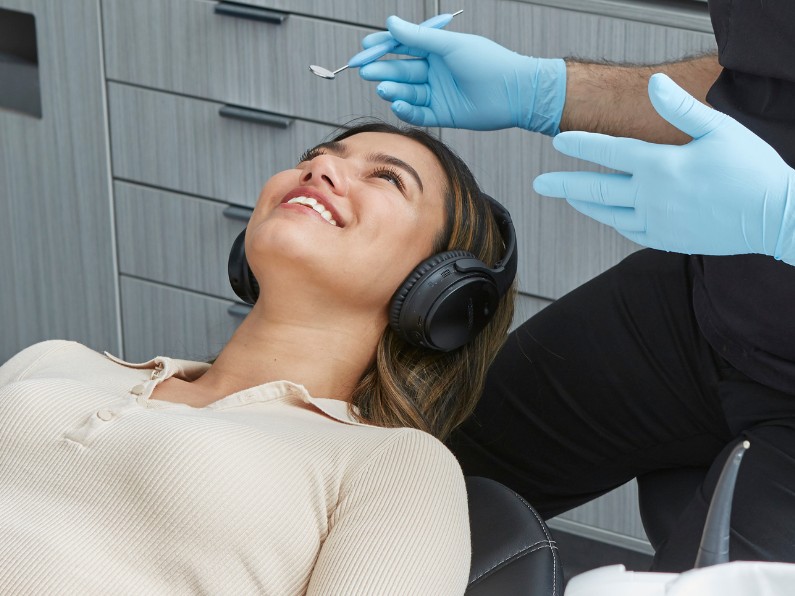 Indulge in the ultimate dental relaxation at Delight Dental Spa. Prioritise your oral health while treating yourself to well-deserved pampering.
Relax and unwind with the calming scents of aromatherapy, plush massage chairs, and noise-cancelling headphones.
Experience speedy results and relief through our cutting-edge, precise technology.
Rest assured that you'll be in a comforting and nurturing environment throughout your dental journey, whether it's a routine check-up or a transformative smile makeover.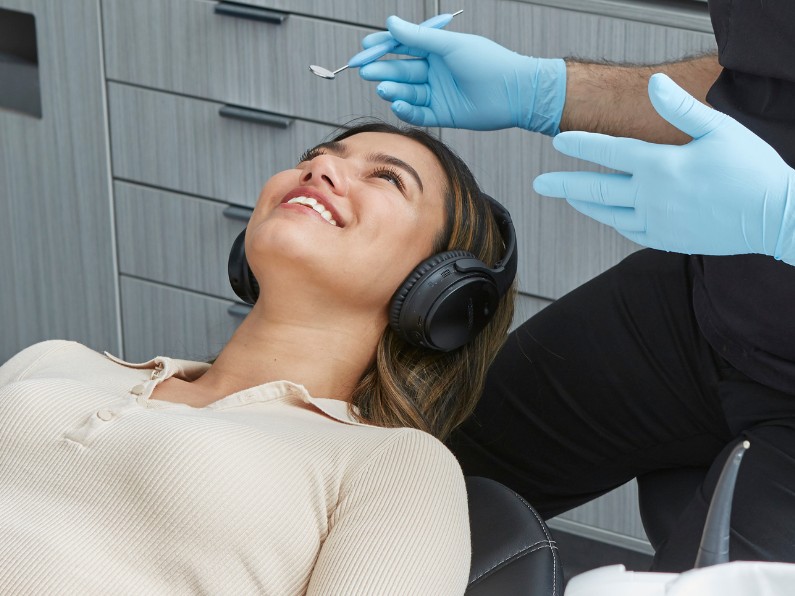 Happy PATIENTS, HAPPY SMILES
Our Commitment To You
Welcome to the eloquent expressions of gratitude from our cherished patients at Delight Dental Spa. In this testimonial, you'll glimpse the artistry and precision that define our approach to dental care. Each story is a testament to the transformational power of our services, where both aesthetics and well-being find their rightful place. Explore the journey of radiant smiles and impeccable oral health through the eyes of those who have experienced the epitome of dental excellence with us.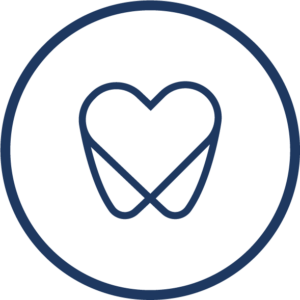 Just finished my second appointment with Dr Bishoy today and like the last time, I had a very pleasant experience. They always do their best to make you feel comfortable and are always very kind. Shaira and the rest of the staff are very friendly and you won't hesitate to ask any questions. It's a really great dental spa and would 100% recommend it to anyone.
Abigail B.
DELIVERING EXCEPTIONAL DENTAL CARE
Pagewood Dental Treatments
Elevated dental care at its finest, whether it's your regular check-up or a complete smile transformation.
Elevating this as our highest priority
A Dental Appointment Worth Looking Forward To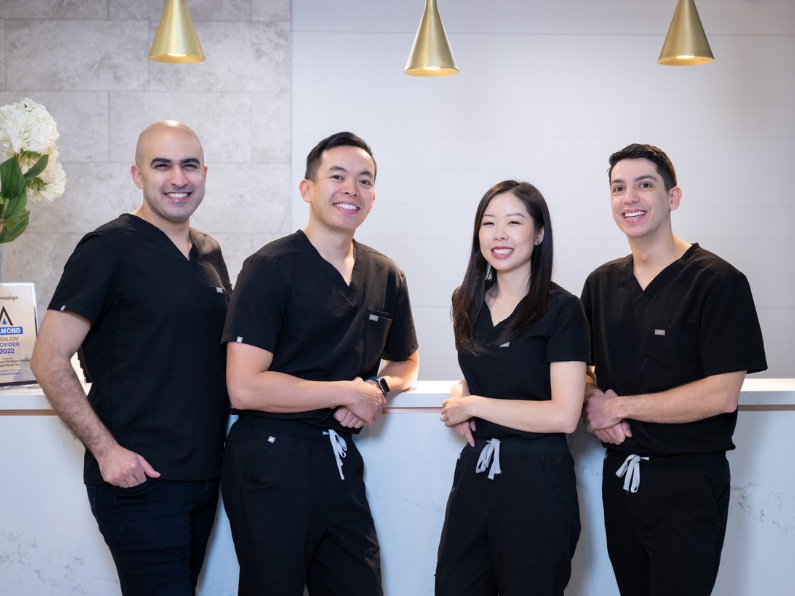 Elevating this as our highest priority
A Dental Appointment Worth Looking Forward To
Before we became dentists, we shared your sentiments. We, too, weren't particularly thrilled about dental check-ups. However, this led us to ponder: Why shouldn't a trip to the dentist be enjoyable? Why should it be limited to a sterile, routine task?
Introducing Delight Dental Spa: where top-notch dental care converges with a tranquil spa-like experience.
payment plans available
Discover the Payment Plan That Suits Your Needs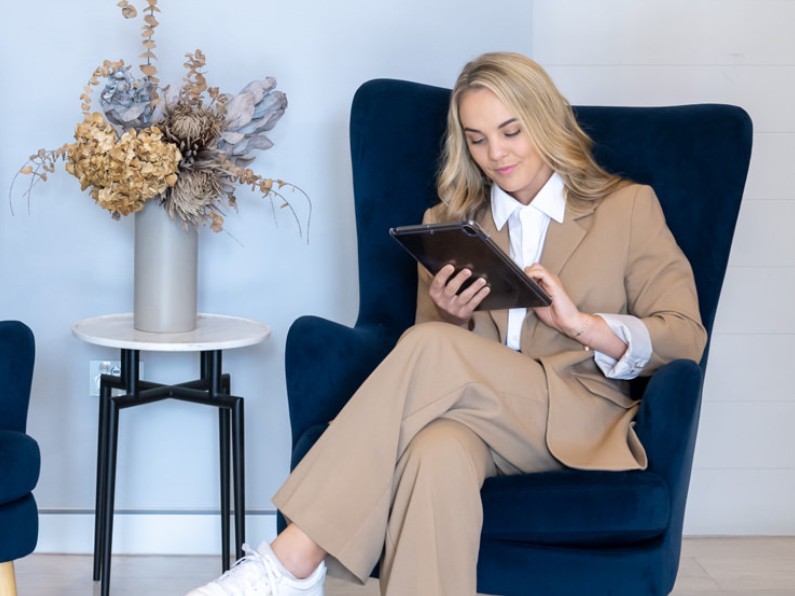 Our aim is to ensure that everyone can access our premium Sydney-based dental treatments and indulge in our luxurious dental spa experience. Therefore, we provide a range of payment plan options, enabling you to receive the necessary care or begin enjoying your new smile without delay.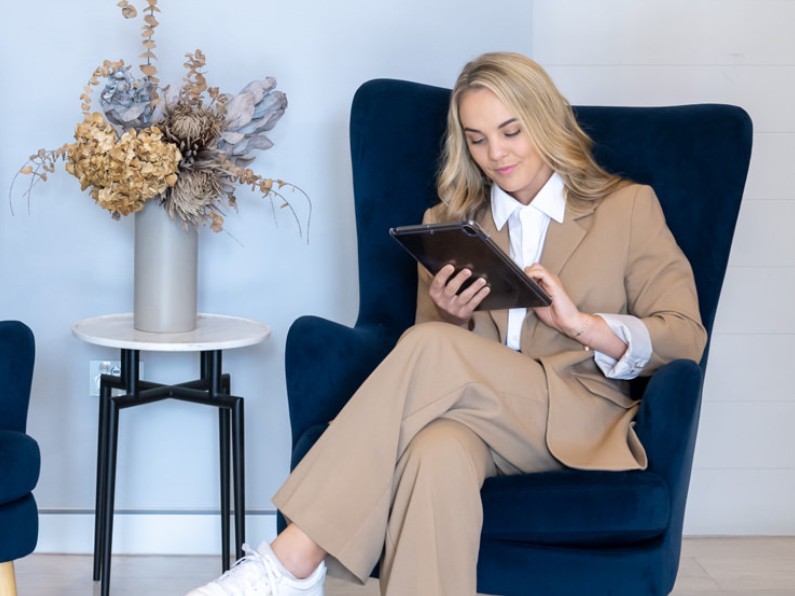 Frequently Asked Questions
Have a question for your new Pagewood dentist?
Are you accepting new patients?
Absolutely! We're delighted to welcome new patients in search of a dentist near Pagewood. Simply jump on our easy online booking system and find a time that suits you.
What health funds do you accept?
At our dental clinic near Sydney's southern and eastern suburbs, we accept all major health funds. We also have HICAPs so you can get on-the-spot rebates.
How much does a check-up and clean appointment in Pagewood cost?
Our dental check-up and clean appointments start from $299, which includes a comprehensive oral health exam, gentle airflow cleaning, x-rays and fluoride treatment.
We accept all major health funds and depending on your plan, your health fund may cover all or most of your appointment costs. We also have HICAPS available for on-the-spot rebates.
Want to know more about the cost to go to the dentist in Sydney's south-eastern suburb of Pagewood? You can find all of our fees listed on each treatment page, or you can download our New Patient Guide for our full price list.
We want everyone to be able to benefit from premium dental care. That's why we offer a range of payment plans, so you can get the care you need now and pay in easy instalments over time.
I need an emergency dentist in Pagewood! Can you help me?
Yes, we reserve time every day for emergency dental appointments in Sydney's south-east metro area. Please call us immediately and our team will fit you in as soon as possible.
If you think you may have a broken jaw or are experiencing heavy bleeding, please go to your nearest hospital emergency department. The closest emergency room to Pagewood is at the Prince of Wales Hospital.
Do you have free onsite parking?
We certainly do! Parking is a breeze for our Pagewood dental patients. Just drive to 10 Galloway Street, Mascot, dial 58 on the intercom at the gate and we'll buzz you into our onsite carpark. And yes, it's completely FREE!
Your Comprehensive Resource
New Patient Guide & Price List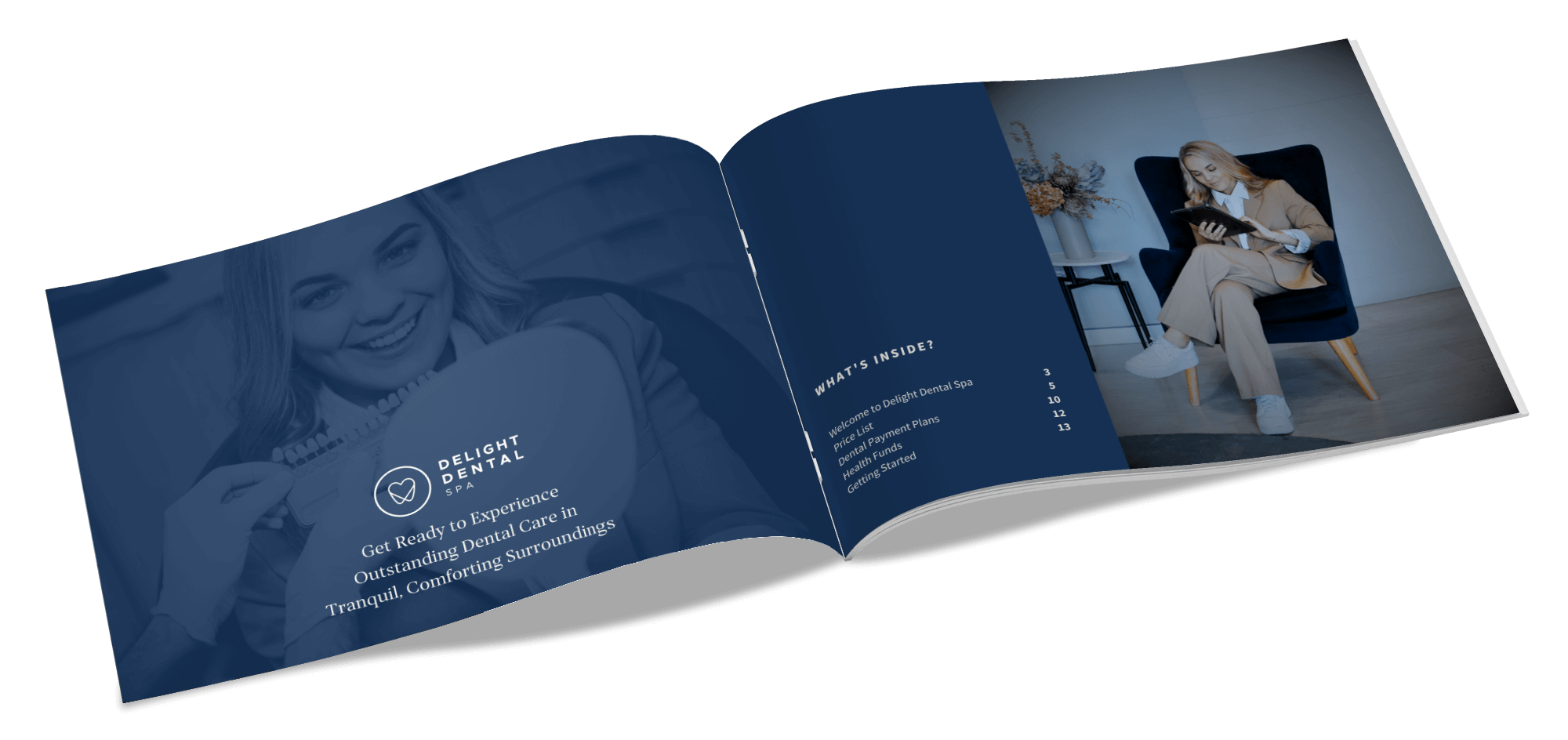 Get All the Information You Need on Pricing, Health Funds and the Application Process for Our Flexible Payment Plans.
Price List
Health Funds
New Patient Form
Dental Payment Plan Options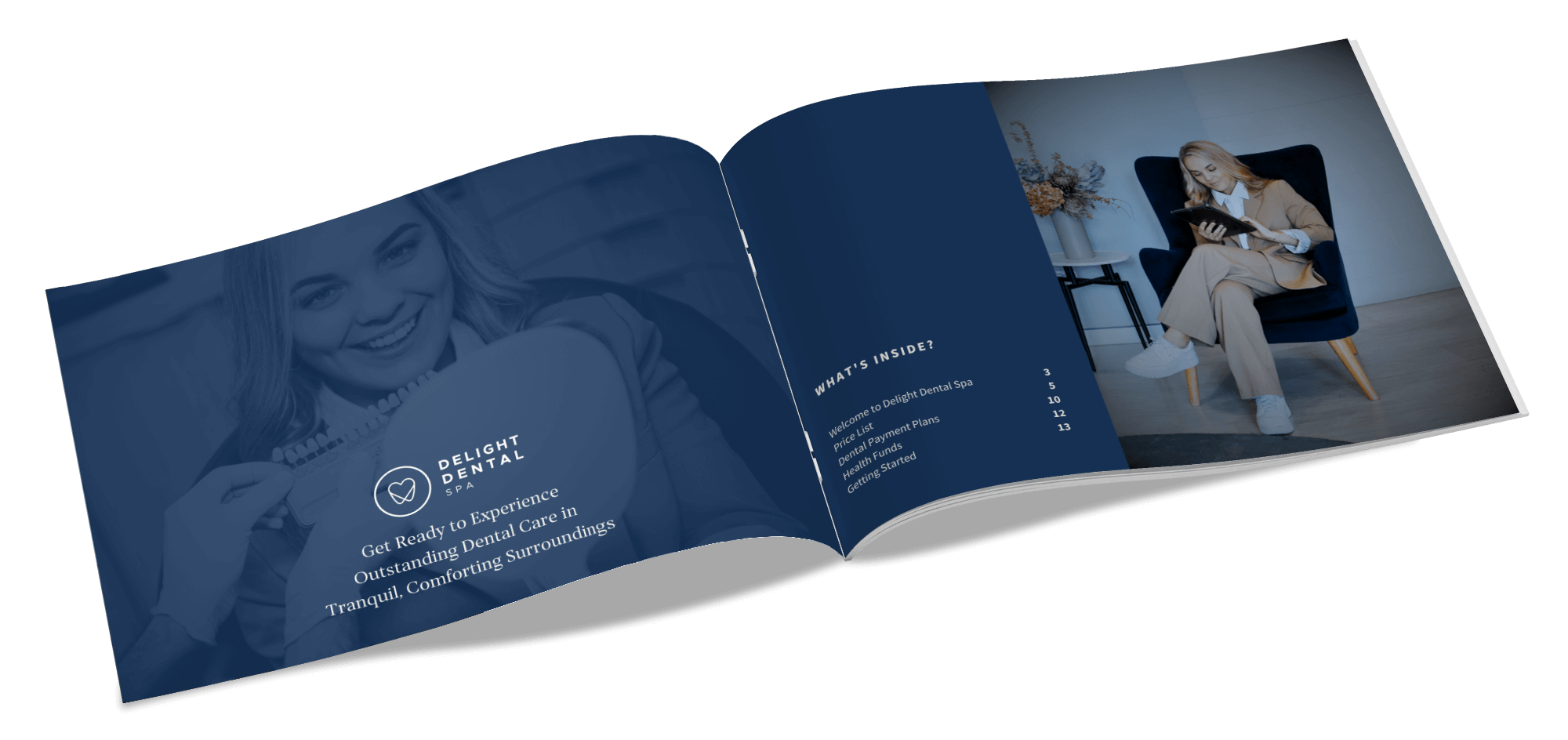 Contact Us
Coming to the dentist from Pagewood? Here's a quick guide on how to get here…
Absolutely, parking is on us!
Simply drive to 10 Galloway Street, Mascot and dial 58 on the intercom at the gate so we can buzz you in. You'll find plenty of free, undercover, secure parking spaces at the end of the carpark.
Taking The Bus From Pagewood?
To get to us here at Delight Dental Spa from Pagewood, you could take a bus towards Mascot or Bondi Junction respectively. Board the bus at a convenient stop in Pagewood and alight at Gardeners Rd after Bourke St in Mascot. From there, it's a short walk and you'll reach your destination.
By the way, always make sure to double-check the most current route and timetable information.
To get the latest route, click here.
Opening Hours
‍Monday - Friday: 8:00am – 6:00pm
Saturday: 8:30am –1:00pm
Opening Hours
‍Monday - Friday: 8:00am – 6:00pm
Saturday: 8:30am –1:00pm