make your everyday interactions more delightful
Gum Disease Treatment Mascot, Sydney
Blood in the sink after you brush. Pain when chewing. Red, swollen gums.
‍You've seen the telltale signs that something isn't quite right. And the best thing you can do for your gums now is to see your dentist for a professional check-up.
‍When it comes to gum disease, the earlier you treat it, the better chance you'll have of stopping it in its tracks. Untreated periodontal disease can cause your teeth to become loose or lost completely.
At Delight Dental Spa, we offer gentle treatment for gum disease at any stage. Let us help you restore your gum health, relieve your pain and regain your smile.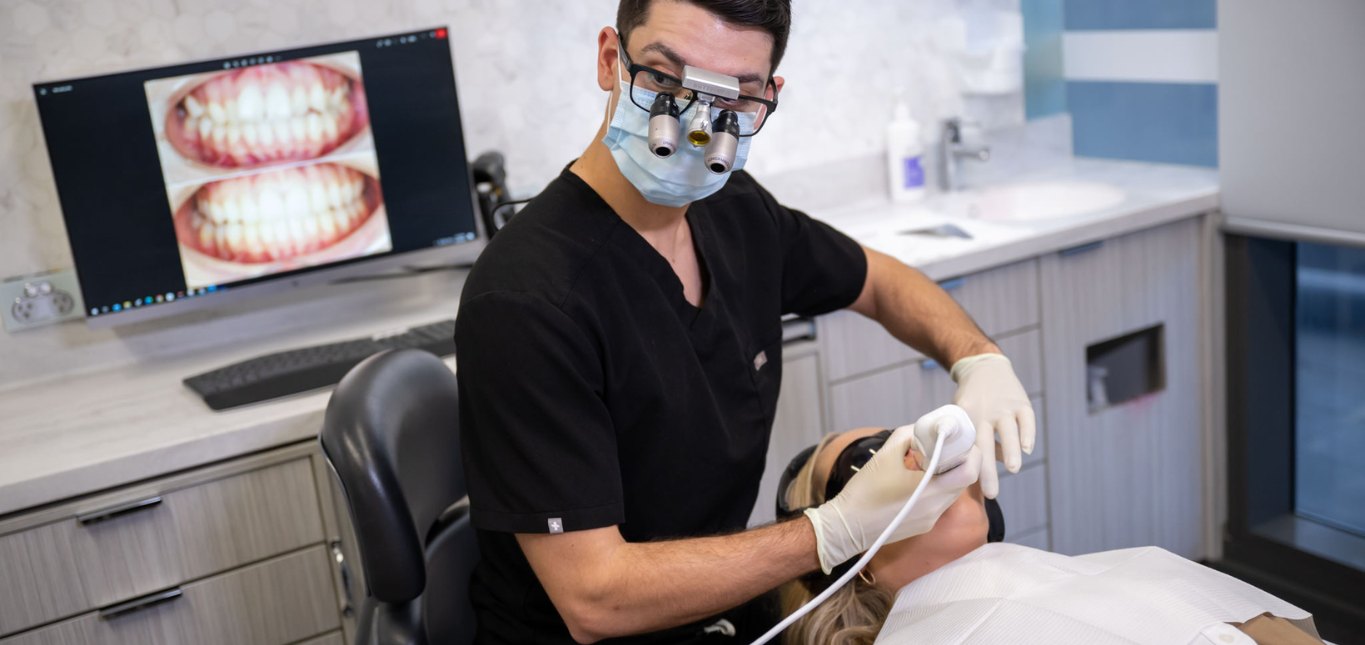 Prevention of Oral Health Issues
Get the right defence against gum disease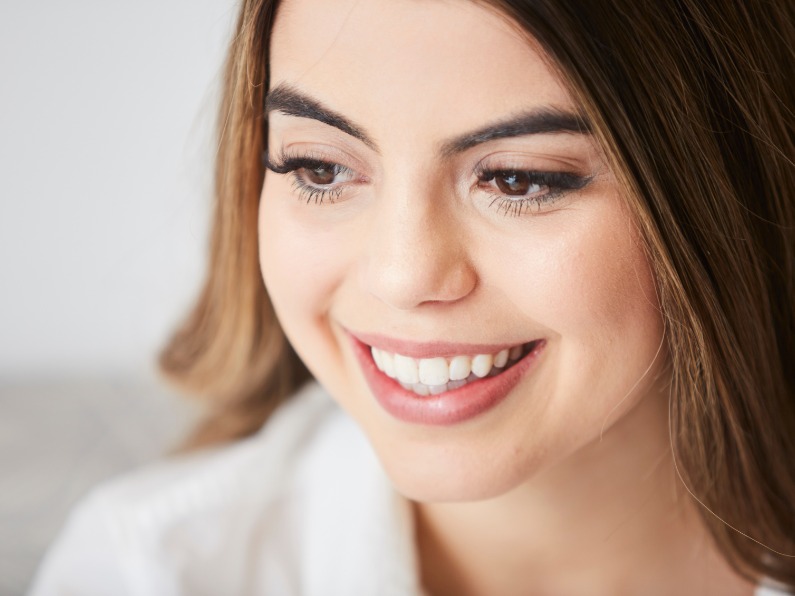 Early detection and treatment is key to preventing gingivitis and managing periodontitis.
Advanced technology means we can spot gum disease early
The latest techniques for gentle, predictable treatment
Experience comfortable, spa-like dental care with comfortable anaesthetic solutions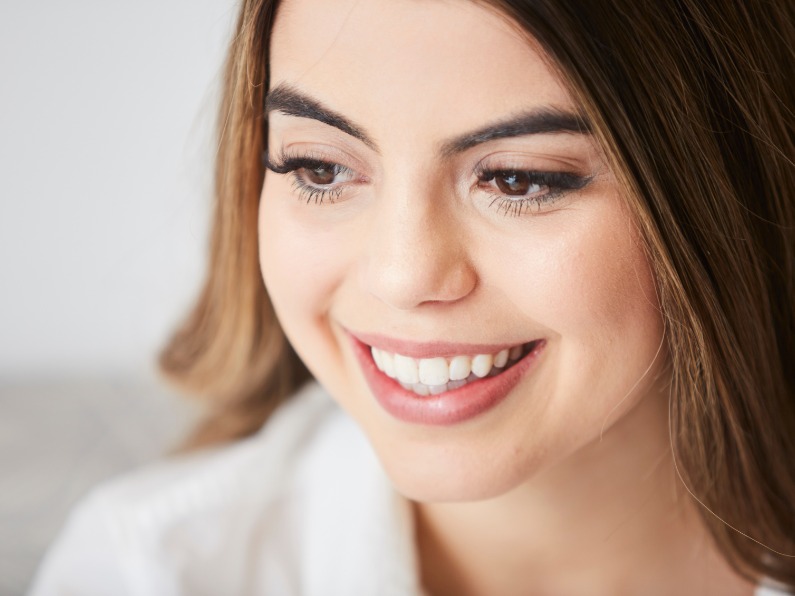 Improved Oral Health
Don't let gum disease sneak up on you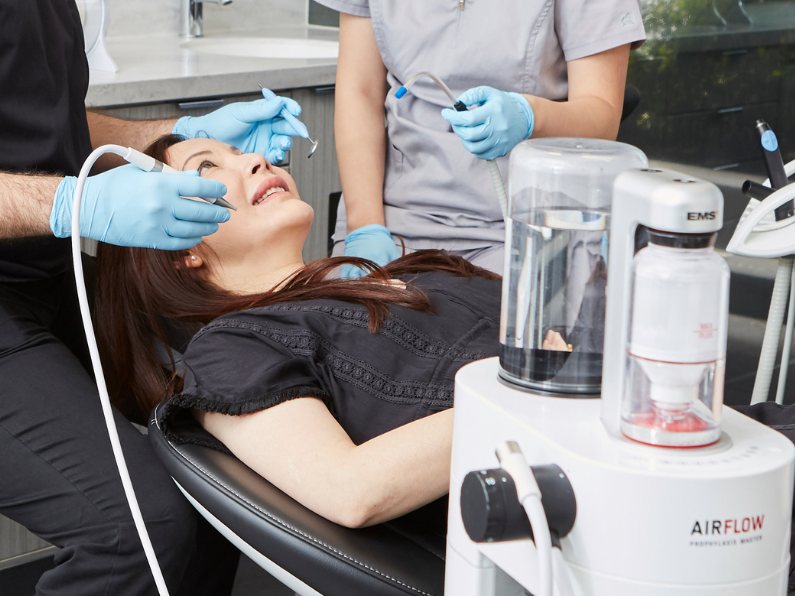 Improved Oral Health
Don't let gum disease sneak up on you
Gum disease is a sneaky beast. It can be lurking in your mouth even when you have good oral hygiene habits like daily brushing and flossing.
‍The best way to catch it before it creeps up on you is to have regular dental check-up and cleans to remove the build up of plaque and tartar on your teeth.
‍Gum disease prevention and management can also help you avoid the need for dental fillings due to cavities or dental implants due to lost teeth.
Happy PATIENTS, HAPPY SMILES
Our Commitment To You
Welcome to the eloquent expressions of gratitude from our cherished patients at Delight Dental Spa. In this testimonial, you'll glimpse the artistry and precision that define our approach to dental care. Each story is a testament to the transformational power of our services, where both aesthetics and well-being find their rightful place. Explore the journey of radiant smiles and impeccable oral health through the eyes of those who have experienced the epitome of dental excellence with us.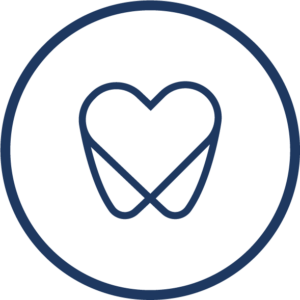 From the staff at the reception to the dentists and assistants, the team at Delight Dental Spa are exceptional. Dr Alice and Dr Bishoy are on top of their game, and the treatments provided were efficient and thorough. I've been twice now, and the entire experience has exceeded my expectations. Never have I felt more comfortable going to the dentist compared to others. I look forward to my future visits knowing all the staff at Delight Dental Spa will take good care of me.
Diane P.
a step-by-step guide
Gum disease treatment process
Three steps to healthier gums
Easily book your appointment online at a time that suits you
Come in for a check-up and discuss your treatment options
Get your gum health back on track with a personalised treatment plan
Your Comprehensive Resource
New Patient Guide & Price List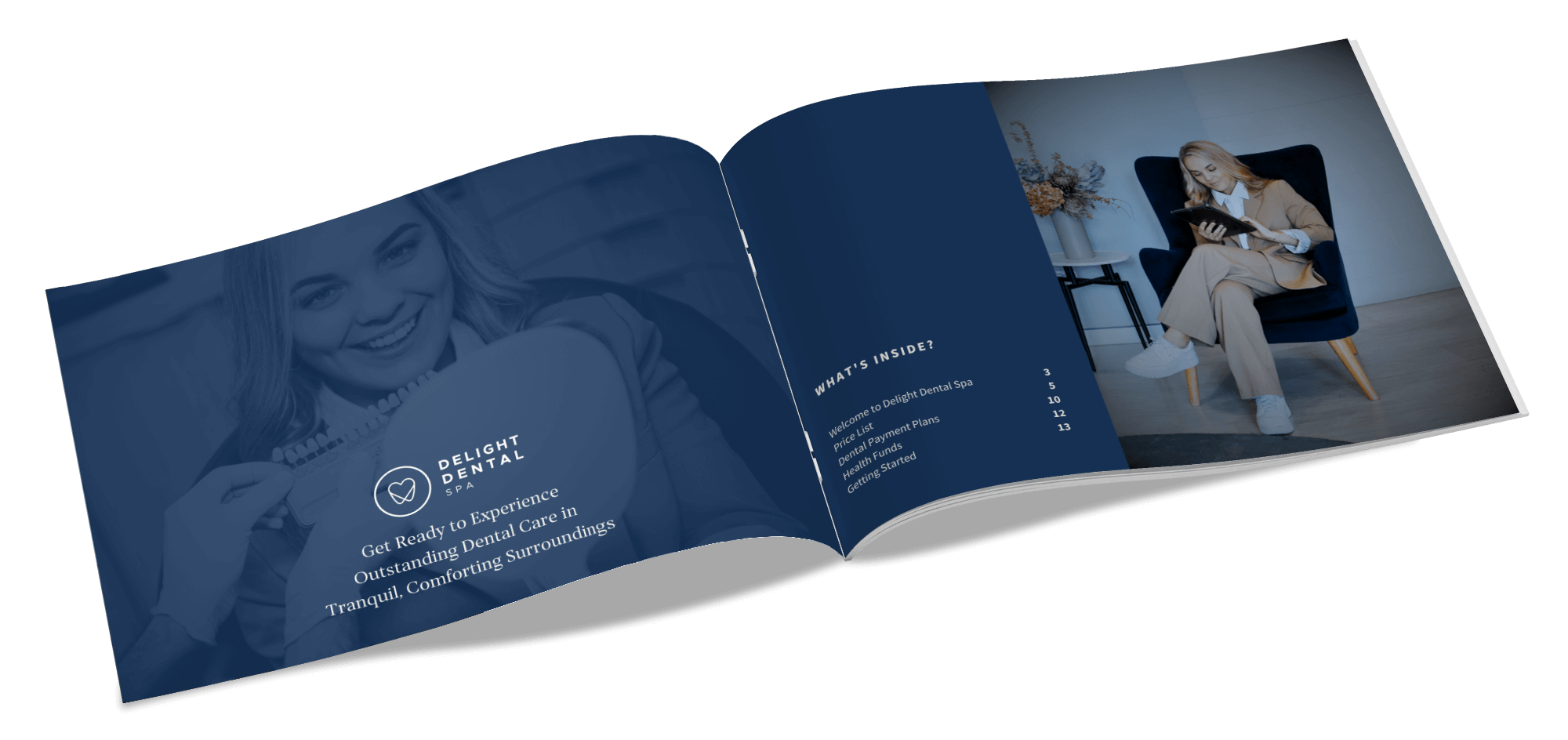 Get All the Information You Need on Pricing, Health Funds and the Application Process for Our Flexible Payment Plans.
Price List
Health Funds
New Patient Form
Dental Payment Plan Options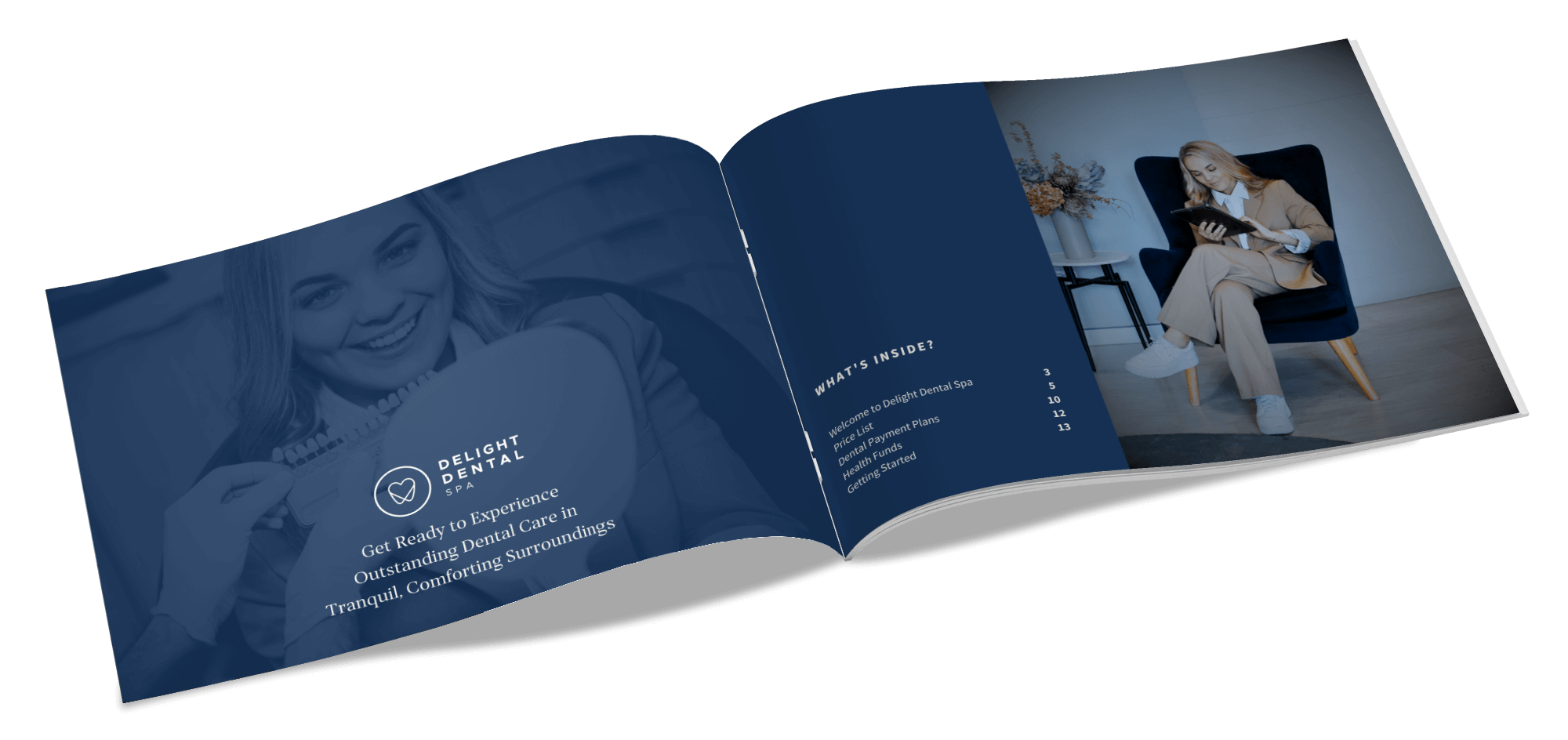 Frequently Asked Questions
Have a question about gum disease treatment at Delight Dental Spa?
What is gum disease?
Gum disease occurs when the tissues and structures that surround and support your teeth (the periodontium) become infected. It is a very common condition that affects 3 in 10 adults in Australia.
What are the stages of gum disease?
There are two main stages of gum disease: gingivitis and periodontitis.
Gingivitis is a common and mild form of early gum disease that causes redness, swelling and irritation of the gums. At this stage, it only affects the surface layers of the gum and there is no damage to the deeper layers of the gums, teeth or bone. The good news is that gingivitis can be reversed without permanent damage.
If gingivitis is not treated, it can become periodontitis. Periodontitis is a more advanced stage of gum disease that involves the inflammation of the periodontium, including the covering of the tooth root, the bone and the ligaments that connect the tooth root to the bone. Periodontitis cannot be cured, but can be managed with ongoing care.
What causes gum disease?
Gum disease is caused by a build up of plaque on your teeth and along the gum line. Plaque irritates the gums and if it is not cleaned off properly, it can harden into calculus or tartar. Your immune system will react to plaque with an inflammation response, causing redness and swelling of the gums.
Gum disease is generally the result of poor oral hygiene. You can reduce your chances of developing gum disease by brushing your teeth and gum line at least twice a day, flossing daily and getting regular dental check-ups.
How is gum disease treated?
Gum disease treatment is required to stop the progression of the disease, reduce swelling and the risk of infection, reduce the depth of periodontal pockets and promote the reattachment of the gums to the teeth.
Treatment options will depend on the stage of gum disease and can range from non-surgical treatment to help control bacteria growth to surgery to restore the supportive tissues.
What happens if gum disease is not treated?
When the seal of your gum is damaged by gum disease, periodontal pockets can form between the tooth root and gum. Bacteria get stuck in these pockets and cause further damage to the periodontium.
Over time, this can destroy the bone that supports your teeth. If left untreated, the periodontium can become so damaged that your teeth become loose and may need to be removed.
What are the symptoms of gum disease?
The common signs of gum disease include:
Bleeding gums (especially when eating or brushing)
Redness and swelling of the gums
Receding gums
Pain or tenderness when biting or chewing
Bad breath or a bad taste in your mouth
Loose teeth
New spaces between your teeth
Affordable And Flexible
Payment Plans Available
Here at Delight Dental Spa, we offer flexible payment plans, ensuring premium dental care remains within reach. We strive to help you smile brighter, faster.

GET MORE RELATED SERVICES
see Our Other General Treatments
healthier gums and a brighter smile
Your journey to strong and vibrant gums starts today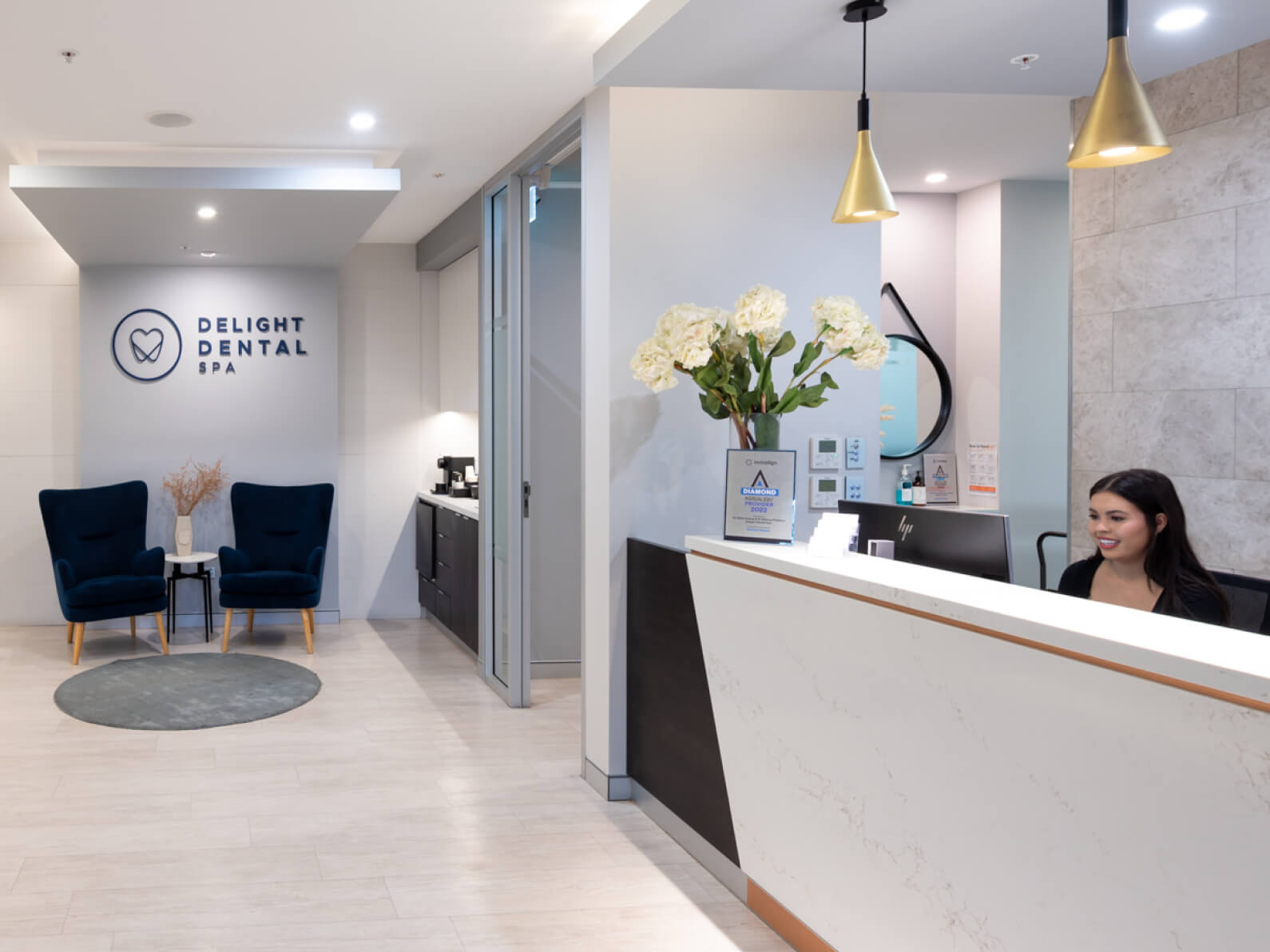 Don't allow gum disease to continue affecting your oral health. Take a proactive approach to achieve healthier gums and a brighter smile. Our skilled dental professionals are ready to offer you personalised and effective gum disease treatments. Don't delay – call us now and let's take the first step towards a brighter, healthier future for your teeth and gums.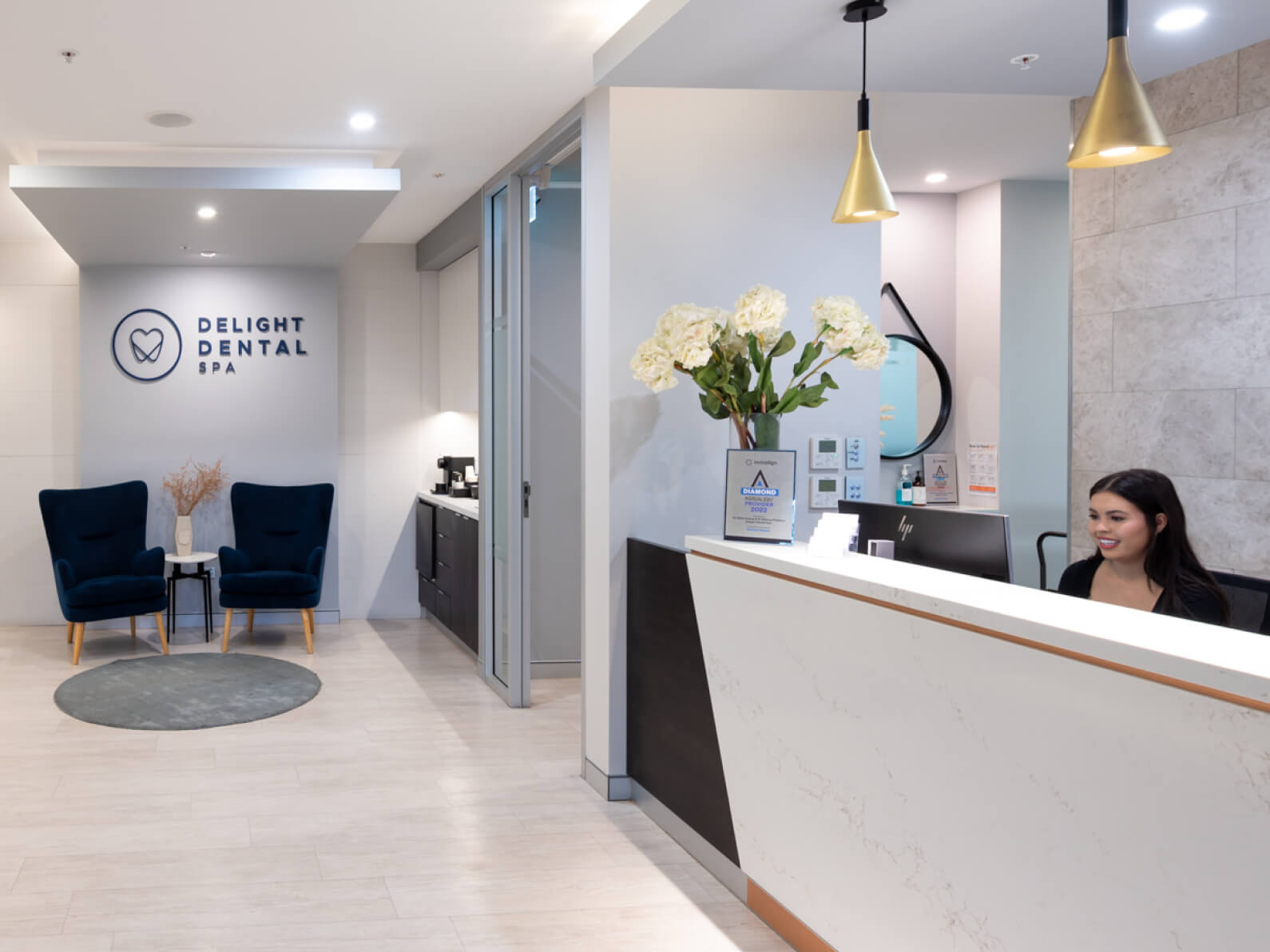 Disclaimer: The material posted is for informational purposes only and is not intended to substitute for professional medical advice, diagnosis or treatment. Results vary with each patient. Any dental procedure carries risks and benefits. If you have any specific questions about any dental and/or medical matter, you should consult your dentist, physician or other professional healthcare providers.
Stay Informed and Inspired
General Dentistry Video Blogs
Watch our patients' awareness blog as we dive into dental topics ranging from preventive tips to the latest advancements in cosmetic dentistry. Our aim is to make your journey to a radiant smile both empowering and comfortable. Tune in for expert advice and a unique glimpse into Sydney's Delight Dental Spa experience.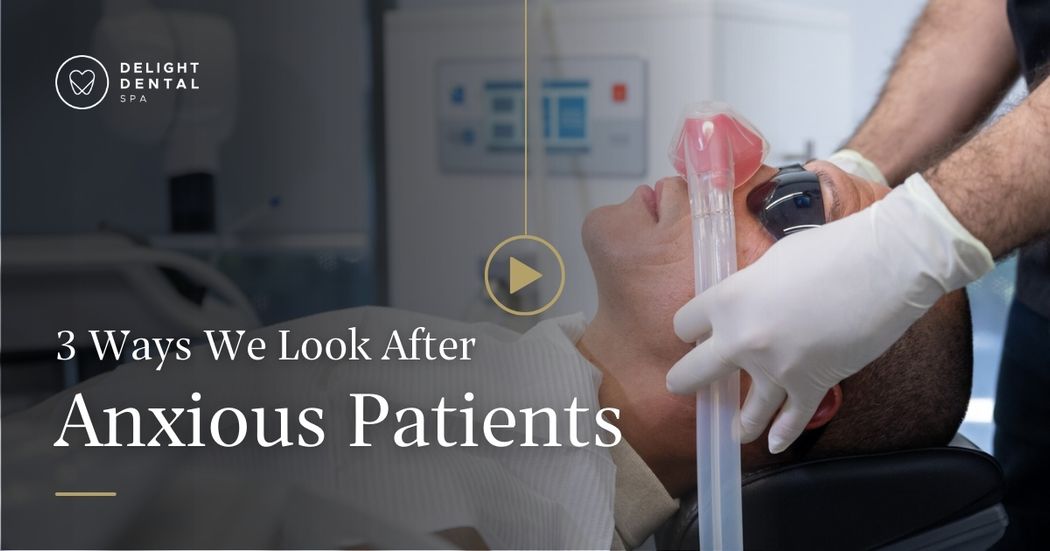 I noticed that some new patients can get very anxious about visiting a dentist for the first time....