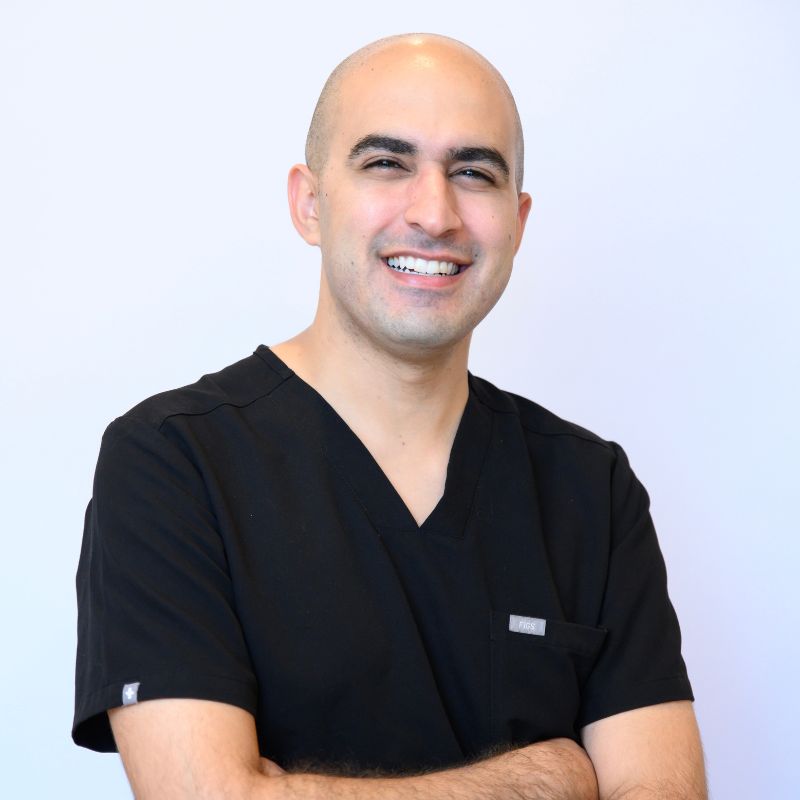 BDSc (CSU)
Dr Bishoy Philobos
I love connecting with my patients and making their dental dreams a reality with top-tier care.
Dr Bishoy Philobos graduated from Australia's Charles Sturt University and has trained locally and internationally to provide his patients with premium dental care, including extensive training in orthodontics. He has a special interest in cosmetic dentistry, especially smile makeovers, Invisalign, porcelain veneers, porcelain crowns, dental implants and all aspects of restorative and preventative dental care.
Dr Bishoy knows how anxiety-inducing dental visits can be (after all, he was a kid once, too!) His favourite part of the job? Helping you ditch dental phobia for good. And who knows — after a dental appointment with Dr Bishoy, you might even look forward to your next visit!
"I love connecting with my patients and learning what matters to them. I'll make sure you feel comfortable, in control and that there's nothing stopping you from achieving your best smile."
A dentist visit you'll actually enjoy? Get ready for a whole new experience.
Easily book your appointment with Dr Bishoy online — simply hit that button below and find a time that suits.