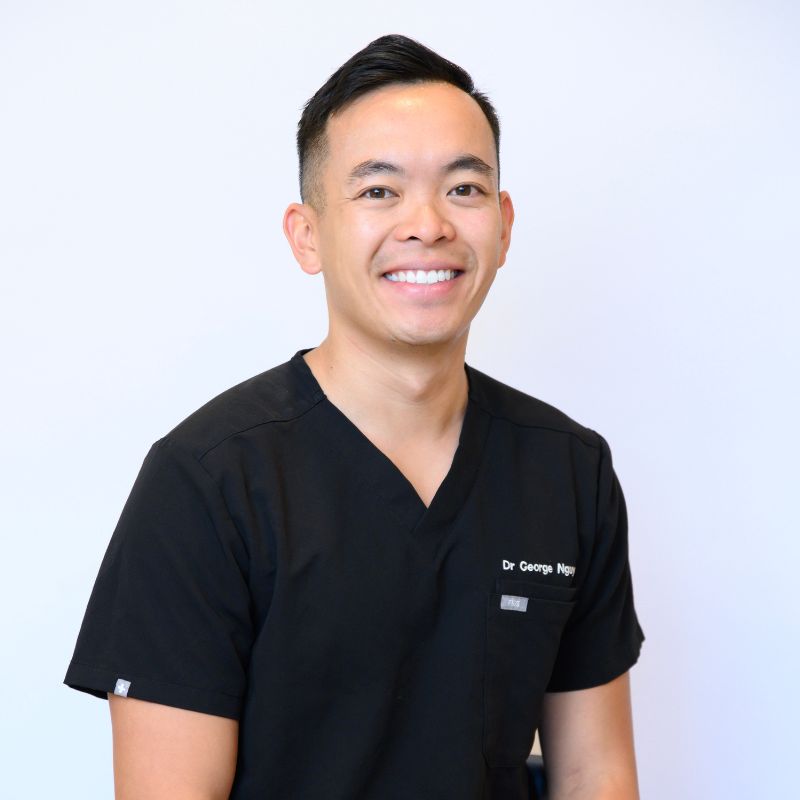 BMedSci (USyd) DMD (USyd)
Dr George Nguyen
The most rewarding part of my job is helping patients achieve the smile they deserve.
Dr George Nguyen graduated from the University of Sydney with multiple awards of clinical excellence across all disciplines. He is skilled in all aspects of general and cosmetic dentistry with special interests in Invisalign and dental implants, and has completed post graduate studies in these fields. Dr George is also fulfilling the requirements to become a member of the Royal Australiasian College of Dental Surgeons.
Dedicated to providing dental care you have to experience to believe, Dr George is known for making even the most anxious patients feel at ease. With a passion for helping people feel their best, Dr George delights in helping patients achieve the smile they deserve.
Ready For A Whole New Dental Experience?
Easily book your appointment with Dr George online — simply hit that button below and find a time that suits.