Nico of Centennial Park's Invisalign, Teeth Whitening and Composite Bonding Makeover
Nico of Centennial Park's Invisalign, Teeth Whitening and Composite Bonding Makeover
Nico had always been diligent about his dental health, but his smile had been a concern for some time. His teeth were misaligned, which affected his oral hygiene and bothered him aesthetically.
In his quest for a solution, he discovered Invisalign's discreet and effective benefits at Delight Dental Spa. This marked the beginning of his journey to achieving a more aligned and brighter smile.
What Were The Issues With His Existing Teeth
Misaligned teeth affecting oral health.
Stubborn stains and discolouration despite regular dental care.
Uneven and chipped edges on certain teeth.
What We Did for His Smile Makeover
Teeth Whitening
Composite Bonding
After a dedicated course of treatment, Nico's smile underwent a remarkable transformation. Invisalign effectively and subtly repositioned his teeth, improving his oral hygiene and overall dental health. The teeth whitening procedure erased stubborn stains, revealing a brighter and rejuvenated smile. The composite bonding procedure also precisely corrected chipped edges, delivering a seamless and aesthetically pleasing smile.
Nico was overjoyed with the results. Not only had his dental health improved significantly. His beautiful, rejuvenated smile left him beaming with happiness.
If you want to enhance your smile and address dental issues like Nico did, Delight Dental Spa is here to help. We would love to look after you here at Delight Dental Spa. Simply complete the form on our website, call us on (02) 9167 3973, or direct message us via social media, and our friendly team will be in touch to help you organise your consultation.
Book Your Invisalign Consultation Today
Ready to Make Your Dream Smile a Reality?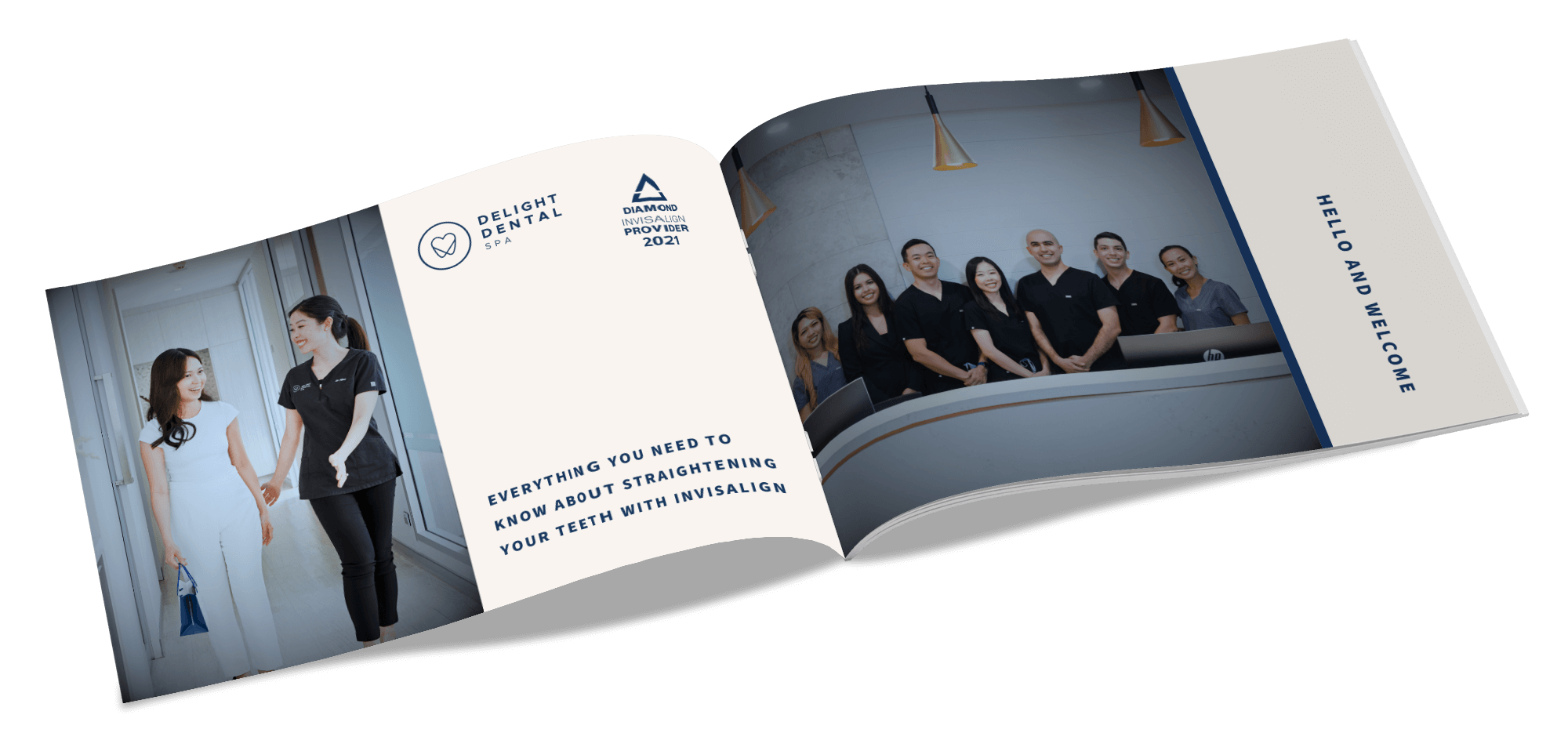 Not Quite Ready to Book? Download Our Invisalign Guide to See Some of Our Patients' Incredible Before and After Transformations.
AFFORDABLE AND FLEXIBLE
Payment Plans Available
Here at Delight Dental Spa, we offer flexible payment plans, ensuring premium dental care remains within reach. We strive to help you smile brighter, faster.

Disclaimer: The material posted is for informational purposes only and is not intended to substitute for professional medical advice, diagnosis or treatment. Results vary with each patient. Any dental procedure carries risks and benefits. If you have any specific questions about any dental and/or medical matter, you should consult your dentist, physician or other professional healthcare providers.
DENTAL TREATMENTS
Services We Mentioned:
REAL PATIENTS, REAL STORIES
More Client Journeys